One of the countries that decided to issue an electronic visa is Ethiopia. Visiting Chinese means that they don't have to visit the Ethiopian embassy to get a visa. You can apply online using iVisa's services instead.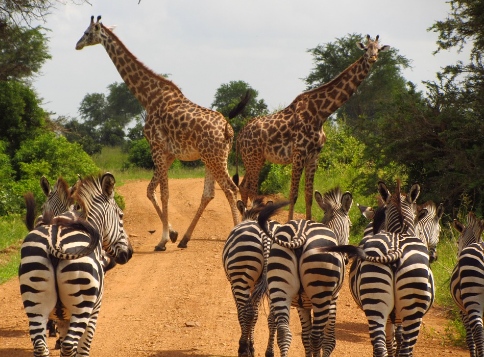 Frequently Asked Questions (FAQs)
Do Chinese need to acquire a visa to visit Ethiopia?
Every visitor who plans to go to Ethiopia needs to apply for an eVisa. Find the prerequisites, here.
What is an Ethiopian eVisa?
This is a legal permission that authorizes you to enter Ethiopia without any problem.
How long can Chinese people be in the nation of Ethiopia?
Visitors from China can stay in Ethiopia for 30 days in Total.
How many times can I enter to Ethiopia with this type of eVisa?
With this e-Visa, you'll get a Single Entry.
The requirements
iVisa will do most of the work but you still need to provide a few things to help with your application. Here is a list of what you need to provide:
Chinese valid passport – getting one is simple, and if you already have one, keep in mind that it must maintain its validity for at least another six months from your arrival date in Ethiopia. Otherwise, your application will be denied.

Scanned copy of your passport – you should scan the entire booklet and give importance to the information page.

A passport-sized photo – this needs to be digital, recent and in color

Residence permit – if you request from another nation that is not your home country. you will need a letter or a visa sticker in your passport.

Valid e-mail address – iVisa will send you a copy of your visa even if the visa is linked to your passport electronically. You will be required to show it at the immigration office. The delivery system is via e-mail in PDF format, so make sure that you provide a valid and accurate e-mail address.
How much time do I need to apply for an Ethiopian eVisa?
You will need10 minutes to fill out the form.
Can you tell me the processing speeds and costs?
These are the alternatives:
Standard processing - you will get your travel permission in 3 Business Days.

Rush processing - all you need to wait is 2 Business Days to obtain your visa.

Super rush processing - in only 12 hours, your travel document will be ready.
Start your new request, here.
How does this electronic visa work?
Since June 2018, nationals of all countries are eligible for an Ethiopian online visa (eVisa). By applying, travelers are no longer obligated to visit a consulate and apply in-person. You can submit all the required documentation and fee payment online. This streamlined system cut out the time wasted waiting in lines at the embassy and at the border.
The Ethiopia Tourist eVisa is an official document issued electronically by the Main Department of Immigration and Nationality Affairs. Applicants will receive their visas via email after filling out the application form with the necessary information, and once their payment is verified.
How to apply to the eVisa?
Forms can be really complicated sometimes but iVisa's form is the opposite. In case that you will further assistance, iVisa has an amazing 24/7 support service for Chinese. You can give them a call so that they can help you every step of the way.
The process consists of three simple steps:
The first one will ask you to fill in your general information like name, address, passport info, and so on. You must also select a processing time and the visa type (30-day or 90-day stay.) Both factors will affect the cost of your visa, so make sure that you have all the information.

The second step consists of payment and revision. Take note that you need to provide correct information since mistakes can lead to application denial. Corrections are no longer possible and the price is non-refundable after your application is processed,

You may need to upload additional documents during the third step. Depending on the situation, some Chinese will be required to upload several things. After you are done, you hit the submit button and wait for your visa to arrive via e-mail.
How many times can I travel to Ethiopia?
With this eVisa, you'll get a Single Entry.
What can I do if I plan to travel with my children?
In this situation, you must ensure that you're in possession of a valid birth certificate and/or an adoption certificate , as applicable.
What can I do if I'm only in transit through Ethiopia?
If you will stay in the airport transit zone, you won't need a visa.
Is it safe to use the iVisa's services?
Of course, it is. We have the best professionals and also we have high technology that makes it easy to protect the personal data of our clients in the best way. For that reason, you can apply for a visa with us. If you're not convinced, read our clients' comments.
Where can I find info about this Ethiopian electronic visa?
Just click here and contact one of our agents. Furthermore, if you want to read more about this topic, just visit this link.