Most countries in the world presently allow digital visas. It encourages tourism, and it makes it simple for people including Czech to get the document they need to enter the country. Ethiopia is one of those countries, this means that you can apply online for a visa. You can do that using iVisa. The company provides excellent services at competitive prices. However, the only thing that Czech should worry about is eligibility. You can find out whether you qualify or not for an Ethiopia evisa using the Visa Checker you find on iVisa's website. It is very easy to use. Just input your country of origin, select Ethiopia as your destination, and you will know. Applying if eligible is also possible.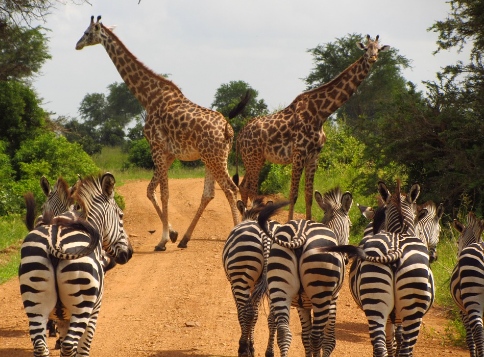 What documents are required?
The list of things you need to provide is quite short, and you may already have everything you need. iVisa does not ask for much, which is why their services are very much appreciated. Here is what you will need:
Czech valid passport – getting one should not be difficult, and if you already have one, bare in mind that it needs to keep its validity for at least another six months after you arrive in Ethiopia. Otherwise, your risk a de nied application.

A digital copy of your passport – the information page is the most important, but you should scan the entire booklet.

A digital passport-sized photo of yourself – preferably as recent as possible.

A residence permit – this requirement applies only to foreigners who apply from another country other than their country of origin. A letter or a visa sticker in your passport will suffice.

Valid e-mail address – iVisa will send you a copy of your visa even if the visa is linked to your passport electronically. You will be required to show it at the immigration office. The delivery system is via e-mail in PDF format, so make sure that you provide a valid and accurate e-mail address.
The application process
The application form for Czech will not cause any stress. It is quite simple and you can call iVisa's support service if you need any help. They are available 24/7. There are three steps to it, and completing it should take you about 20 minutes.
Step number one is as basic as possible. You need to insert your general information and select two things: processing time and visa type. The latter determines the amount of time you can spend in Ethiopia, 30 or 90 days. Both those things will determine the cost of your visa. As for processing time, you have three options:
Standard processing – for $87, your application will be processed within three business days and this is the cheapest option available on iVisa.

Rush processing – this time, your visa will be ready within 2 business days, and the price goes a little bit higher. You will be charged $117.

Super Rush processing – for Czech that needs to be on the plane tomorrow for $152, you can go for this one. The application is processed within just 1 business day, but as you can imagine it costs more.
However, the costs above apply to the 30-day evisa. The 90-day visa costs $20 more for every processing time.
The second step consists of revision and payment. Just make sure that all the information you provide is accurate and double-check the spelling of everything.
Last but not least, the third step will ask Czech to upload additional documents. You must upload the copy of your passport and the photo, as well as anything else that may be asked of you. It depends on the case, so it is not the same for everyone. For example, a person traveling with his/her minor child will need an authorization letter from the other parent. Otherwise, the visa will not be approved.
The document will allow Czech a single entry, even if you pay for the 90-day visa. You can use it only for tourism purposes or if you visit your family. Also, the Ethiopia evisa is valid only at the Addis Ababa Bole International Airport. The rest of entry points require a consular visa.