Ethiopia is one of the countries that announced the advantage of using electronic visas, which means that visiting Dutch citizens are no longer required to go to Ethiopian embassy to get a visa. Instead, you can apply online using iVisa's services. We will make the process a stress-free one. Apply online, and keep reading for more unresolved doubts on this inquiry.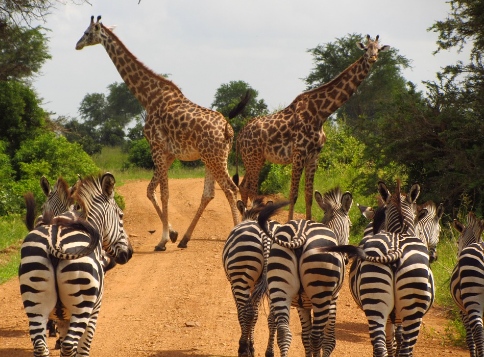 Frequently Asked Questions (FAQs)
What is an eVisa?
An eVisa is an official document that allows you to enter the country of Ethiopia. Once it's issued it's is electronically linked to your passport.
What are the requirements for obtaining an eVisa for Ethiopia?
The process for Dutch created by iVisa is quite simple, and you do not need much to get started. Although iVisa will do most of the work, you still need to provide a few things to help us with your application. Here are the documents you need to provide:
Dutch valid passport – getting one is easy, and if you already have one, keep in mind that it needs to keep its validity for at least another six months after you arrive in Ethiopia. Otherwise, your application will be denied.

A digital copy of your passport – the information page is the most important, but you should scan the entire booklet.

A digital passport-sized photo of yourself – preferably as recent as possible.

A residence permit – this applies only to foreigners who apply from another country other than their country of origin. A letter or a visa sticker in your passport will be enough.

Valid e-mail address – iVisa will send you a copy of your visa even if the visa is linked to your passport electronically. You will be required to show it at the immigration office. The delivery system is via e-mail in PDF format, so make sure that you provide a valid and accurate e-mail address.
What is the process to get the Ethiopian eVisa?
iVisa's form can't get much easier, and in case you need assistance, iVisa has an amazing 24/7 support service. You can give them a call so they help you in every step of the way.
The process consists of three simple steps.
The first one will ask you to fill in your general information like name, address, passport info, and so on. You must also choose a processing time (which will talk about next) and the visa type (30-day or 90-day stay.) Both factors will affect the cost of your visa, so make sure that you have all the information.

The second step consists of payment and revision. It is essential that you provide correct information since mistakes can lead to denied application. After your application is processed, corrections are no longer possible, and the price is non-refundable.

The third step asks you to upload additional documents. Depending on the case, some Dutch will be required to upload several things. After you're finished, hit the submit button and wait for your visa to arrive via e-mail.
What are the processing time and fees?
iVisa almost always provides three processing times that fit every need and every pocket. Here are our options and the cost for each of them:
Standard processing – this is the most affordable option available on iVisa. Your application will be processed within 3 Business Days. For that, you need to pay USD 90.99.

Rush processing – this time, your visa will be ready within 2 Business Days, and the price goes a little bit higher. You will be charged USD 154.99.

Super Rush processing – if you need to be on the plane tomorrow, you can go for this option. The application is processed within just 12 hours, but as you can imagine it costs more, USD 205.99 to be precise.
The fees mentioned above are for the 30-day Ethiopia eVisa. If you are interested in a 90-day eVisa, just add $20 to each price above, and you will have the cost.
How long is this eVisa valid for?
Unlike many other visas that start being valid from the date they are issued, the Ethiopian eVisa starts being valid when you plan to enter Ethiopia. So, depending on which type of eVisa you choose, your visa is valid for 30 days in Total or 90 days in Total.
How many entries am I allowed to the country with this eVisa?
With both of the eVisa options you only get a Single Entry. Unfortunately, multiple entry tourists visas are not available to be issued online.
Do I need an eVisa if I'm only transiting through Ethiopia?
No. If you're are only transiting through the country and do not intend to leave the airport you don't need to apply for an Ethiopian eVisa. If you do want to leave the airport during your layover, you have to apply for a tourist eVisa.
With this Ethiopian Tourist eVisa, from what border posts am I allowed to enter?
IMPORTANT! Only the Addis Ababa Bole International Airport allows tourist to enter the country with the Ethiopian tourist eVisa. Other border posts will not allowed this document.
I have more questions... If you do, don't panic! You can find more information here, always remembering that iVisa customer service will always be there to help you, just click here and contact us any day at anytime!
Remember that the Ethiopia eVisa for Dutch is for tourism and family visits only. It provides a single entry (no matter the visa type,) and the entry point is through Addis Ababa Bole International Airport only. All the other points of entry require a consular visa currently.
With all this information in hand you can see it's really easy to have an amazing trip, and iVisa will guide you in every step of the way!