Indonesian citizens, like all the other nationalities in the world, qualify for an electronic visa when traveling to Ethiopia for tourism purposes. Consequently, you can apply for an Ethiopia visa online, and iVisa can help you get it in as little as 1 business days. However, keep in mind that you can enter Ethiopia with an e-visa only if you land at the Addis Ababa Bole International Airport. Other points of entry require a consular visa.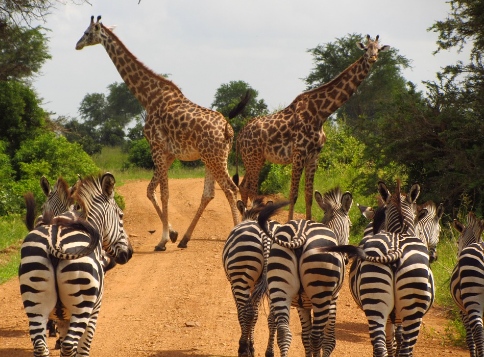 Ethiopia Visa for Indonesian citizens – the requirements
Once you take a look at the list of documents and information you need to provide during the application process, you will notice that all of them are easy to acquire. Here is what you need for a successful application process:
Valid passport – you cannot apply for an Ethiopia e-visa unless you hold a valid passport. Plus, the document has to remain valid for at least another 6 months from the day you intend to cross the Ethiopian border.
A scan of your passport's bio page – you will be required to upload it when you fill in the form.
A digital passport photo – when it comes to your picture, make sure that it is taken recently and follows all the other guidelines for a valid passport photo.
E-mail address – since the entire application process happens online, you will receive your e-visa via e-mail in PDF format. Do not forget to print out at least one physical copy.
Means of payment – when it comes to paying for services, iVisa is versatile. You can make the payment using your credit or debit card, but you can also use PayPal, Alipay, or WeChat.
Ethiopia Visa for Indonesian citizens – the online application form
After you put together all of the above, you can access the application page to fill in the form. That should be an easy task, but remember that if you need assistance, iVisa's customer support can be reached via phone or online chat 24/7. The service does not charge you.
The form iVisa created for you consists of three simple steps. The first one focuses on general information and processing time. When it comes to the latter, you will have to make a choice, and the cost of your Ethiopia visa depends on the option you select. You can opt for one of the following:
Standard processing – this may be the slowest available option, but it is the cheapest as well. Your application is processed within 3 business days, and the cost is $87.
Rush processing – this time, things move a little bit faster. You receive your Ethiopia visa within 2 business days, but the fee goes a little bit higher. You must pay $117.
Super Rush processing – if you want your e-visa as soon as possible, you can choose this option. Your application is processed within 1 business day, but you are charged $152.
The prices mentioned above apply for the 30-day Ethiopia visa. You have the option of choosing a document that is valid for 90 days, in which case the cost goes higher with $20 for each processing time.
The second step wants you to take care of the payment, but you need to review your form as well so that it does not contain any errors. Finally, the third step expects you to upload the documents that support your application. When you are through, you can submit your request and iVisa will take it from there.
As you can see, Indonesian citizens have an easy time applying for an Ethiopia visa. The document is valid for 30 or 90 days, depending on which one you choose and it grants a single entry. You must return home before your visa expires.