If you are a South African citizen, then you will be delighted to know that you are no longer required to go to the Ethiopian embassy if you want to spend your vacation in Ethiopia.
Thanks to the services provided by iVisa, you can now apply for your visa online. Over 30 nationalities can do so, and it makes the entire process a lot more convenient.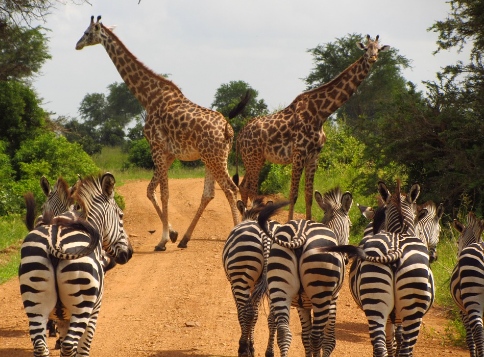 What are the requirements?
Even if the process of obtaining a visa is entirely online, you are still required to submit the proper documentation. Here is what you need:
A valid passport – make sure that the passport is valid for at least six months from your arrival date in Ethiopia

A digital copy of your passport.

A digital passport-sized of yourself – preferably as recent as possible.

A residence permit – this condition applies to South African citizens who reside in a country other than the one of origin. A letter or a visa sticker in your passport is more than enough.
After you put together the documentation, you can move on to the next phase, which is the application form.
Ethiopia eVisa application
As for the application, you have no reason to worry. It is quite straightforward, the requested information is minimal, and if you need some help filling it in, iVisa provides a 24/7 support service that can answer any questions you may have.
There are three steps you need to complete:
The first one consists of your basic information. You need to put in your name, address, email address, passport info, and so on. The first step will also ask you to choose the processing time. That will establish the timeframe in which your visa will be ready.

The second step is even simpler. All you have to do is revise step one and make the payment towards iVisa. You can do that using your credit/debit card.

Last but not least, step three will ask you to upload additional documents. After you complete all three steps, you can submit your application. Your Ethiopia eVisa will arrive via email in PDF format and do not forget to print it out before leaving for Ethiopia.
Ethiopia visa processing time and fees
As for the waiting period, you must wait three days maximum. You have three options:
Standard processing time – if you choose this option, your application will be processed within 3 Business Days. For that, you need to pay a total of USD $91.49.

Rush processing time – by selecting this, you will spend a few extra dollars, USD $122.99 to be more precise. However, your visa will arrive within 2 Business Days.

Super Rush processing time – this is the fastest option you have. Your application will be processed within 12 hours, but you will be charged USD $159.99 for it.
The fees above are applicable to 30 days in Total stay visas. If you want a 90 days in Total stay visa, the price is higher.
The visa you receive has a Single Entry, and you can use it only if you travel to Ethiopia by plane and land on Addis Ababa Bole International Airport. As for the purpose, you can travel as a tourist or if you visit your family.