All UK citizens are now eligible for an Ethiopia e-Visa, which means you are no longer needed to go to the Ethiopian Embassy to get your visa. You do not have to go to an interview, you do not need to go through a tedious process, and what is even better is that you do not have to leave the house.
You can apply for an e-Visa anytime and from anywhere. However, keep in mind that you can use an Ethiopia e-Visa only if you travel by plane and land on Addis Ababa Bole International Airport.
To understand other details, we invite you to keep reading this article, we guarantee that you'll find valuable information for your trip.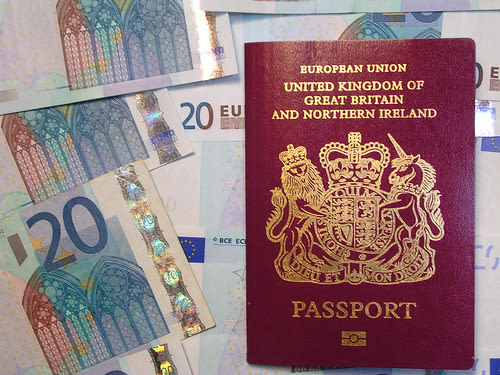 Frequently Asked Questions (FAQs)
I'm from the UK, do I need a visa to enter Ethiopia?
Yes, you do need a visa. Anyone entering Ethiopia requires to apply for an e-Visa, and British are no exception.
What is an Ethiopian e-Visa for UK Citizens?
It's an authorized document that allows you to travel to Ethiopia without any problem.
How long can UK Citizens be in the nation of Ethiopia?
All visitors that come from the UK may stay in Ethiopia for 30 days in Total. Keep in mind that you can't use this travel authorization for any type of work.
What are you required to do?
Things are as simple as possible. First, you need to make sure that you have all the proper documentation. That included:
A valid passport that keeps its validity for 6 months from your arrival in Ethiopia.

A scan of your passport.

A digital passport-sized photo of yourself (preferably recent).

A residence permit – this requirement is applicable only if you are a UK citizen, but you live in another country.
After you put together the documents, you can move on to the application. You have the option of choosing a 30-day eVisa or a 90-day eVisa. The process is the same for both. Only the price differs.
Please don forget that with iVisa you also have to provide:
A valid e-mail Address
A credit/debit card or PayPal account.
How many entries am I allowed to have?
Just as we mentioned above, you can get a Single Entry or you can obtain a Multiple Entry.
What are the costs and the processing times?
The price of your Ethiopia visa depends on two things: the duration of your stay (30 or 90 days) and the processing time. As for the latter, you have three options at your disposal:
Standard – you get your travel document in 3 Business Days, and you have to pay USD 122.99. This is the most commonly used by many of our travelers.

Rush – this option means that your visa will be completed in 2 Business Days, and the total amount due is USD 156.99.

Super Rush – this is meant for people who need their visa as soon as possible, which is why you will receive it in just 3 Business Days. However, the price is USD 192.99.
The prices mentioned above are for the 30-days visa. The 90-days visa costs more. Delays may occur, which is why iVisa recommends that you apply for your Ethiopia e-Visa at least three days earlier than you plan. When delays happen, you will be notified via email.
How long does it take to apply for an Ethiopian e-Visa?
In only 10 minutes you can easily fill in the application. Then, we will handle the rest.
How can I apply?
The online form is quite simple, and if you feel confused, you can call iVisa 24/7. They have a support service that is ready to jump in at any moment.
There are three steps you need to complete when you fill in your form:
First, insert your info and choose the processing time. Keep in mind that the procedure time dictates the fee.

In the second step, you are required to revise everything you did in step one and make the payment to iVisa. You can do that using a credit/debit card or a Paypal account.

The final step consists of uploading additional documents (the ones mentioned above.) After you complete the three steps, all you have to do is submit your application and wait for your visa to arrive via email in the timeframe you selected in step one.
What am I able to do after I finish my application form?
Once you finish your form, you will receive the visa through email in the time frame.
What must I do if I plan to travel with my children?
In this case, ensure that you are in possession of a valid birth certificate and/or adoption certificate.
Can I enter anywhere with this electronic visa?
Sadly, you can't. The Ethiopian Government only permits voyagers with the Electronic Visa to enter through the Addis Ababa Bole International Airport.
What should I do if I'm only in transit?
Not to stress at all! You don't require an e-Visa, as long as you remain in the airport transit area.
Is it ok to apply for this e-Visa with iVisa?
Yes, totally. We've been working hard and building a trustful community with our customers, so you'll be able to prove that it is secure to apply for a visa with us. Check all the testimonials from our customers if you'd like to.
We work with a professional team that guarantees your safety in order to make you feel completely glad and relaxed.
Where can I read more about it?
Still looking for a faster solution? Click on this page and chat with one of our customer service representatives. Keep in mind that you'll find extra info here.
In short, to get an Ethiopia e-Visa is not too complicated. The process is fast and it is inexpensive. Many people used our services and declared themselves more than pleased.