If you plan on visiting Ethiopia or any other country, it is often required that you conduct your research and gather all of the necessary information to ensure that you are eligible to visit the country of your choice. As of 2017, the Ethiopian Department of Immigration and National Affairs (EDINA) launched the Ethiopian Electronic Visa (eVisa) system. The Ethiopian eVisa is now available to Lebanese citizens. At the iVisa website, you can learn more about your eligibility, apply online, and receive your eVisa in just 3 days.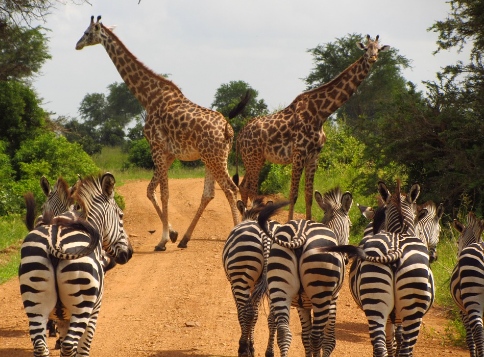 Required Documents
To obtain an eVisa, you need to complete an application with all of the following required documents:
A digital copy of your valid passport. Keep in mind that it has to be valid for at least 6 months after the day you are going to enter the country. There must be at least 2 blank pages in the passport, and the copy must include the information page.
A passport-sized digital photo that was taken in the last 6 months.
A residence permit will be required if the country you apply from differs from your country of your origin. A visa sticker in your passport or a written document, such as a letter, will suffice.
A valid email address. Your eVisa and additional information regarding the application process will be sent there. The eVisa will be attached to your passport electronically. All you need to do is show your passport and received document when entering the country.
A debit or credit card or PayPal account to complete your processing payment online.
Application Process
The application process consists of three simple steps, and if you need help, you can always contact iVisa's customer center for assistance. Filling out the form should take no more than 20 minutes. Let's have a look at the process.
First, you have to provide all of your general information and choose what type of visa you want and the processing time. The type of visa determines the number of days you can spend in Ethiopia. The standard visa is valid for 30 days, but for an additional $20 fee, you can apply for a visa of up to 90 days.
Processing options for a 30-day eVisa are as follows (for a 90-day eVisa, add $20):
Standard: 3 business days; costs $87
Rush: 2 business days; costs $117
Super Rush: 1 business day; costs $152
Second, check that all of your personal information is correct, double-check the spelling of everything, and make your payment. iVisa accepts all major debit and credit cards and PayPal.
Finally, upload all of the required documents listed above.
Additional Information
eVisas are single-entry issuances for the purposes of tourism and family visits only. The access point for travelers with an eVisa is the Addis Ababa Bole International Airport. All other points of entry will require a consular Visa.
Important Information to Know!
The visa application process typically takes 1 business day; however, in the event of any delays, it can take up to 3 business days. It is, therefore, strongly advised that individuals allow a minimum of three days prior to their departure for Ethiopia.
The eVisa's validity begins upon entrance into Ethiopia and NOT from the date of issue.
The Visa is ONLY valid for visting family and friends visit or for tourism purposes. Strictly, NO employment is permitted.
In addition, the eVisa is ONLY valid if the first port of entry is the designated Addis Ababa Bole International Airport. Any other port of entry is considered invalid and, as a result, renders the visa invalid.
Holders of a Lebanese permanent residence are obligated to upload their permanent resident permit/documentation onto the online portal during application.