Entry into Ethiopia is subject to a visa requirement. As of June 2017, the Ethiopian Department of Immigration and National Affairs (EDINA) launched the Ethiopian Electronic Visa plan (eVisa) with the aim of boosting tourism, trade, and cooperation. Malaysian citizens who want to visit Ethiopia to see family or friends or for tourism purposes must apply for an eVisa prior to visiting Ethiopia.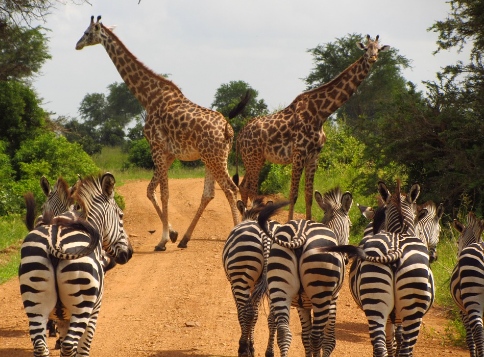 The eVisa eliminates the need for individuals to visit the embassy or consulate or queue at the border control upon arrival in Ethiopia, saving them time and money. Applicants can now fill out the application, submit all of the necessary information and required documents, and pay the eVisa fees online all at once on https://www.ivisa.com.
Please be advised that Visa and other entry and exit conditions (such as currency, fees, customs, and quarantine regulations) are subject to change without prior notice. The government of Malaysia cannot intervene on your behalf in the event that you do not meet the visa entry or exit requirements. The Gabonese government reserves the right of refusal to enter its territories.
Required Documents
To obtain an eVisa, you need to complete an application with all of the following required documents:
A digital copy of your valid passport. Keep in mind that it has to be valid for at least 6 months after the day you are going to enter the country. There must be at least 2 blank pages in the passport, and the copy must include the information page.
A passport-sized digital photo that was taken in the last 6 months.
A residence permit will be required if the country you apply from differs from your country of origin. A visa sticker in your passport or a written document, such as a letter, will suffice.
A valid email address. Your eVisa and additional information regarding the application process will be sent there. The eVisa will be attached to your passport electronically. All you need to do is show your passport and received document when entering the country.
A debit or credit card or PayPal account to complete your processing payment online.
Application Process
The application process consists of three simple steps, and if you need help, you can always contact iVisa's customer center for assistance. Filling out the form should take no more than 20 minutes. Let's have a look at the process.
First, you have to provide all of your general information and choose what type of visa you want and the processing time. The type of visa determines the number of days you can spend in Ethiopia. The standard visa is valid for 30 days, but for an additional $20 fee, you can apply for a visa of up to 90 days.
Processing options for a 30-day eVisa are as follows (for a 90-day eVisa, add $20):
Standard: 3 business days; costs $87
Rush: 2 business days; costs $117
Super Rush: 1 business day; costs $152
Second, check that all of your personal information is correct, double-check the spelling of everything, and make your payment. iVisa accepts all major debit and credit cards and PayPal.
Finally, upload all of the required documents listed above.
Additional Information
eVisas are single-entry issuances for the purposes of tourism and family visits only. The access point for travelers with an eVisa is the Addis Ababa Bole International Airport. All other points of entry will require a consular Visa.