IMPORTANT NOTE: CURRENTLY WE DO NOT OFFER THIS VISA. STAY TUNED, BECAUSE IT WILL BE AVAILABLE SOON.
As obtaining a visa has become a really simple process, Ethiopia has become an increasingly popular destination for tourists. If you are a Yemeni citizen hoping to visit Ethiopia, iVisa services is the solution you need. You can begin by checking your eligibility for an eVisa on iVisa's Visa Checker. Select your country of origin, pick Ethiopia as your destination, and get your results in an instant. And, as soon as you find out that you are eligible, you can go ahead and apply for your eVisa at the same time.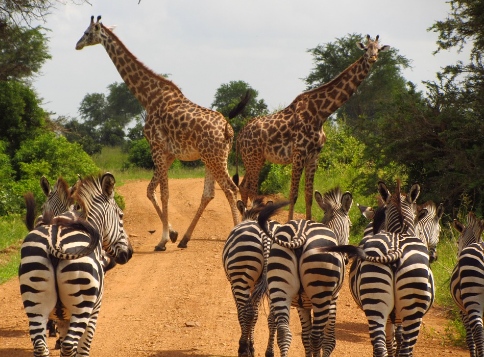 Required Documents
To obtain an eVisa, you need to complete an application with all of the following required documents:
A digital copy of your valid passport. Keep in mind that it has to be valid for at least 6 months after the day you are going to enter the country. There must be at least 2 blank pages in the passport, and the copy must include the information page.

A passport-sized digital photo that was taken in the last 6 months.

A residence permit will be required if the country you apply from differs from the country of your origin. A visa sticker in your passport or a written document, such as a letter, will suffice.

A valid email address. Your eVisa and additional information regarding the application process will be sent there. The eVisa will be attached to your passport electronically. All you need to do is show your passport and received a document when entering the country.

A debit or credit card or PayPal account to complete your processing payment online.
Application Process
The type of visa determines the number of days you can spend in Ethiopia. The standard visa is valid for 30 days, but for an additional $20 fee, you can apply for a visa of up to 90 days.
Processing options for a 30-day eVisa are as follows (for a 90-day eVisa, add $20):
Standard: 3 business days; costs $87.

Rush: 2 business days; costs $117.

Super Rush: 1 business day; costs $152.
Additional Information
eVisas are single-entry issuances for the purposes of tourism and family visits only. The access point for travelers with an eVisa is the Addis Ababa Bole International Airport. All other points of entry will require a consular Visa.
IMPORTANT NOTE: CURRENTLY WE DO NOT OFFER THIS VISA. STAY TUNED, BECAUSE IT WILL BE AVAILABLE SOON.