Traveling implies a lot of planning. You need to establish your itinerary, take care of the accommodation, book flights, and so on. However, you must also take care of the documentation. When your destination requires a visa, this is the first thing you need to take care of. If you plan on going to Ethiopia, you may be lucky and avoid going to the Ethiopian embassy.
There are a little over 30 countries whose citizens can apply for a visa online using the services provided by iVisa. So, if you are from one of those countries, planning your trip has just become a whole lot easier. To find out whether you qualify or not for an Ethiopia eVisa, all you need to do is use the Visa Checker you find on iVisa's website.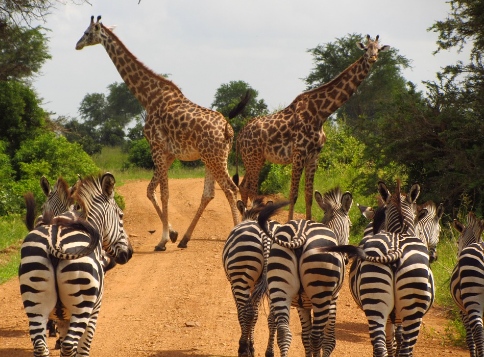 What are the steps?
The first thing you want to do is gather the proper documentation. The process will move a lot faster if you put all of them together before you move on to the application form. Here is what you need:
A valid passport – check your passport's validity (if you have one) and make sure that it keeps its validity for at least another six months after you leave for Ethiopia.

A digital copy of your passport.

A digital photo of yourself – as for the Ethiopia visa photo size, you need a passport-sized photograph. The more recent, the better.

A residence permit – if you live in a country other than the one of origin, you need to submit a residence permit. That can be a letter or a visa sticker in your passport.
After you have all of that at hand, you can move on to the next step, which is the application form. The task is quite easy, and if you need assistance with it, you can call the support service provided by iVisa. You can call 24/7. The information you need to put in is minimal, and the entire thing should not last more than 20 minutes.
First, you need to put in your basic information and choose the processing time of your application.

Then, you will be required to revise everything you filled in and make the payment for iVisa's services. You can use a credit/debit card or a Paypal account.

After that, all you need to do is upload additional documents and hit submit. Your application will be on its way to be processed.
How long do you have to wait?
iVisa provides a highly efficient service that will satisfy your needs as soon as possible. The maximum waiting period is three days, but here are all your options:
Standard processing time – your visa arrives within 3 Business Days and costs USD 87.00.

Rush processing time – your application is processed within 2 Business Days, and the price is USD 117.00.

Super Rush processing time – you will be charged USD 152.00, but your visa will arrive via email within 12 hours.
The cost above applies to the 30-day visa. The 90-day visa is more expensive: USD 107.00, USD 137.00 and USD 172.00, respectively. The document provides a Single Entry, and you can travel to Ethiopia for tourism purposes or to visit your family.
However, to use the Ethiopia eVisa, you need to travel by plane and land on Addis Ababa Bole International Airport. If you use another means of transportation or another point of entry, you need to go to the Ethiopian embassy to get your visa.