Just to the southern half of Zurich, Bern and Basel, the Swiss Alps are a reason for winter-sports fanatics to rejoice. With activities like snowboarding, hiking, and skiing occurring all across the belt, you're sure to enjoy stunning scenery, calm lakes, and quaint towns.
You get to experience a plethora of mountain resorts all throughout the region, making it accessible for all kinds of travelers. Also, get your hands on some warm cheese fondue while traveling to these sorts of chilly Schengen countries.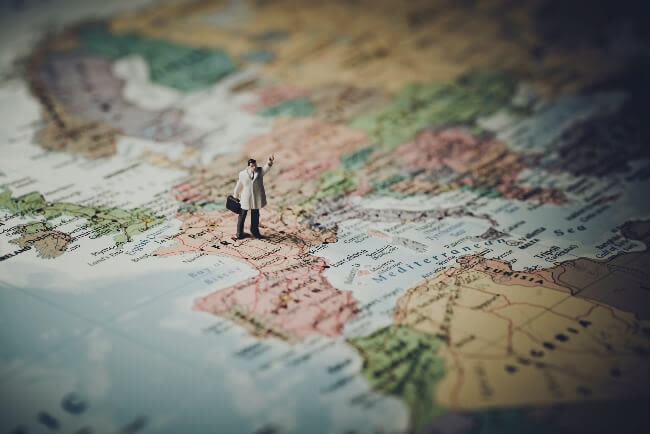 Get to explore more of Europe with stunning locations and natural wonders to choose from. You can use the services at iVisa.com to opt for your travel documents with proper guidance from the support team.
To know more about the ETIAS for citizens of Micronesia, read through the following questions & answers to get an idea about the new travel document that's necessary for entering the Schengen Zone.
Frequently Asked Questions
WHAT DOES ETIAS MEAN?
ETIAS stands for European Travel Information and Authorization System and that is the name of the new mandatory travel document for travelers who do not need a Schengen Visa.
Even though this practice will be available by 2022, iVisa.com is already offering such requirements on our website. The simple application form should not take you more than 15-20 minutes to complete and a reliable and smooth internet connection.
Know more about the details on the ETIAS for citizens of Micronesia right here.
IS THE ETIAS NECESSARY FOR EVERY CITIZEN OF MICRONESIA?
Yes! Micronesia is a country that's one of 62 countries from all around the world that don't require a visa to enter the Schengen zone.
Thus, the citizens of Micronesia must apply for an ETIAS before entering Europe.
Visit the application page and explore more details on the ETIAS for citizens of Micronesia!
IS THE ETIAS VALID FOR ENTIRE EUROPE?
The ETIAS authorization is valid for all the 26 countries that fall under the jurisdiction of the Schengen region.
But, that does not imply that all of Europe falls under the Schengen area. There are certain European countries that are not part of the Schengen Area. It is always important to see what exact travel documents are necessary before visiting a particular place.
Use the Visa Checker Tool, and that can help you with the travel documentation that you will need in a convenient and easy manner.
WHAT IS THE VALIDITY OF THE ETIAS FOR CITIZENS OF MICRONESIA?
The ETIAS for citizens of Micronesia authorization is valid for a period of up to 3 consecutive years from the date of issuance.
Also, the ETIAS document allows you with a stay-period of 90 days within a duration of 6 months in the Schengen zone.
The Schengen nations are waiting for you to come and explore. Start applying here!
WHAT TYPE OF INFORMATION DO I NEED TO PROVIDE?
Travelers from Micronesia need to provide essential information like name, educational qualification, birthdate, work experience, etc.
Other relevant information to be provided, includes criminal records (if any), a brief medical report, trips to any war zones and visa denials, if applicable.
Apart from these, you need to have these handy:
A scanned copy of your passport.
A valid email address, to communicate and receive your approved ETIAS document.
Payment options, to pay for the fee for iVisa.com for its professional service. You can choose to pay with a Paypal account or use a credit/debit card.
WHAT ARE THE DIFFERENT PROCESSING TIMES OFFERED AT IVISA.COM?
The ETIAS for citizens of Micronesia has the following processing options:
Standard service, pay for the cheapest service, and wait for a standard time.
Rush service, the iVisa.com team will work quicker in getting your ETIAS processed.
Super Rush service, the fastest alternative and is suitable for situations where your trip is sooner than expected.
WHAT ARE THE STEPS INVOLVED IN APPLYING FOR THE ETIAS?
First, complete the application form with all of your personal information and pick a suitable processing time.
Second, check your details in the form and choose a payment method amongst options of credit/debit cards or Paypal accounts.
Third, upload the scan of your passport and other relevant documents that are asked for.
After that, all that you have to do is simply wait for your ETIAS document to arrive at your email address after all the checks are performed.
Get in touch with our customer support agents in case of any doubts.
HOW SAFE IS THE ETIAS PROCESS WITH IVISA.COM?
100% safe! iVisa.com has been working with travel requirements for years with the highest grade of cyber-security, and our previous customers have had excellent results.
Read more about our services on the comments page. The ETIAS for citizens of Micronesia should turn out to be a smooth process with iVisa.com.
I HAVE SOME QUESTIONS. WHERE SHOULD I REACH OUT?
Contact our customer service team, who're there to help you all round the clock.
We have the correct amount of expertise to help you with the ETIAS process. Feel free to reach us at [email protected].
Traveling to Europe can soon be a reality with iVisa.com! Get your ETIAS approved!