ETIAS and Dual Citizenship might be an important topic for citizens of multiple nationalities, as not everyone can apply for an ETIAS. However, as long as you have a nationality from an eligible country, then you can get the ETIAS for Europe.
The ETIAS is a program designed to increase Europe's external border control and make international travel much easier for tourists and European citizens.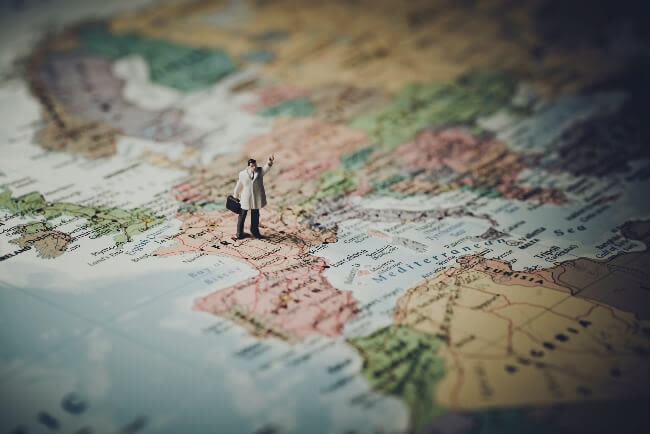 It's important to understand how ETIAS works. To know that, we recommend you to read the answers we gave to many FAQs below.
Keep in mind that you'll be able to obtain the ETIAS document at iVisa.com because the entire process will be online, and we focus on giving online travel documents for any traveler around the world.
Frequently Asked Questions
What is the meaning of ETIAS?
The ETIAS (European Travel Information and Authorization System) is a program that works for third-country nationals from visa-exempt countries. At the moment, around 60 nations will be able to apply online for the ETIAS visa-waiver travel permission.
This online system offers you an electronic document linked to your passport which will allow you to enter any country in the Schengen zone. Once you're in Europe, you can travel to the Schengen countries for no more than 90 days per Entry.
This proposal was necessary for better border control, which is why the European Commission launched it. This visa-waiver system aims to strengthen the external borders of the European Union.
Can I obtain ETIAS with dual citizenship?
That will depend on your dual citizenship. If you're from the US and you have dual citizenship, you may still have to apply for the ETIAS.
Many countries allow dual citizenship and it can be useful to apply or even avoid the use of ETIAS, as some of them are: Australia, Barbados, Belgium, Bangladesh, Canada, Germany (requires permission), Iraq, Italy, Israel, Ireland, Poland, Hungary, Iceland, Sweden, Slovenia, Spain (only on agreement with certain countries in Latin America), Tonga, Philippines, Sierra Leone, Pakistan (with 16 countries) and many more.
We say this because you might avoid the use of ETIAS if your second citizenship is from a European nation that belongs to the Schengen Zone. However, if your dual citizenship isn't from any country that belongs to the Schengen Area, then you still have to obtain the ETIAS.
For example, if you're a U.S. citizen, but you're also a citizen from a country like Italy or France (both nations belong to the Schengen zone), then you can visit Europe without the ETIAS. However, if you're from the U.S. and your second citizenship is from a country like Thailand, then you still have to apply for the ETIAS.
If you're from a country that requires a Schengen visa, like Pakistan, but you have second citizenship from a country eligible for the ETIAS, then you can use that second citizenship to get the ETIAS.
Learn more about the ETIAS and Dual Citizenship on this page.
Which countries can get an ETIAS?
The eligible countries for the ETIAS are those that don't need a Schengen Visa or EU-Visa to travel to Europe.
You can check your eligibility on our website. This way you can also see if you can apply for another type of document if you're not eligible for the ETIAS.
What documents or items are necessary to apply for the ETIAS?
Applying for an ETIAS doesn't involve much effort, but you still have to do something important. That is, to simply offer a few items so that we can process your ETIAS as fast and as easily as possible.
If you decide to apply with another service that's not ours, you'd still have to offer the following items for sure:
A valid biometric passport.
Scanned copy of the passport.
Valid e-mail address.
Credit or debit card. Your Paypal is also valid. This is necessary for payment.
To see other details about the ETIAS and Dual Citizenship, click here.
How much do I have to pay for an ETIAS?
The total price for this document has varied over time, and lately, the EU Commission has allowed reforming the legal code, which includes price changes, of course.
The rate is still affordable as it tends to be around 7 euros, but you should remember that it doesn't include our extra fees. Those extra fees are necessary to process your ETIA faster.
While applying with us, you'll be able to choose one of the following procedure options:
Standard Procedure for the least expensive price (with an average waiting)
Rush Procedure for faster processing and price.
Super Rush Procedure for the highest price and also the fastest processing time.
Check other details about the ETIAS and Dual Citizenship here.
How to get an ETIAS
Getting an ETIAS visa waiver is fast and convenient, especially when you use [iVisa.com]. Since this is an electronic travel authorization and not a visa, you can only [apply online].
The ETIAS application process can be detailed in three simple steps:
First, you'll have to complete an online form with your details and travel document data. In this part, you also have to select a processing time. The second step involves reviewing the payment method, the private details, and making the payment. In the third step, you'll have to attach the items required to finish the online form and receive the approved ETIAS via e-mail.
Is it safe to apply with iVisa.com?
We have done everything possible to guarantee a high-quality service that does not put our database at risk. We are constantly updating our systems to keep this commitment intact.
Therefore, you can relax when using our online application.
What else should I know about the ETIAS and Dual Citizenship?
The key to ETIAS and Dual Citizenship is to choose the nationality that's eligible for ETIAS, because not every nationality has this advantage.
You can find out more info about this on our website, and you can also contact us if you have questions about our service. It's time to take a step forward to travel to Europe with pleasure!