The ETIAS (European Travel Information and Authorisation System) is an electronic travel authorization required for all travelers who want to visit the Schengen Zone who are allowed to enter without a visa.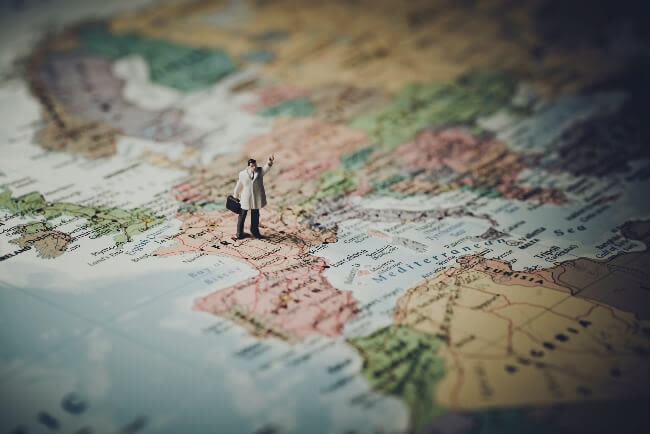 Luckily iVisa.com can provide you with all the information you need to know about the ETIAS application, registration and online process. We specialise in travel document services and are here to make your travel plans and experience a smooth and easy ride. You can find out the eligibility requirements and how to complete an ETIAS application form step-by-step by reading below. Enjoy our user-friendly and stress free process!
Do I need an ETIAS to enter the Schengen zone?
All citizens of the 62 countries who are able to enter visa-free into the Schengen zone will be obliged to fill out the ETIAS application, registration and online process before entering any country in this zone.
You can find out if you need one using our Visa Checker tool, it's easy to use and will give you all the latest information you need to know about your country of origin and where you're traveling to.
How long is the ETIAS valid for?
Once the ETIAS application, registration and online process is complete, submitted and approved, the ETIAS travel authorization document will be issued and valid for 3 consecutive years and will be a multiple-entry permit, meaning that it would cover any trips within its validity period.
The ETIAS will grant its holder the right to travel to and within the Schengen Zone for up to 90 days within a 180-day period.
How do I obtain the ETIAS?
With iVisa.com It's easy! The application can be obtained via a simple online process that can be completed quickly- the whole online ETIAS application, registration and online process will not require more than 10 minutes per applicant.
To complete the ETIAS application you'll need the following:
Valid passport - With a minimum validity of 3 months from the date of arrival.

Email address - We will communicate via email and send the authorization this way.

Credit/debit card - You will be prompted to pay your fees to finalize the ETIAS application, registration and online process.
How do I apply for the ETIAS?
It's simple, at iVisa.com we only require you to complete 3 steps:
Step 1: ETIAS application. Open our application page and have the documents listed above ready. Fill in the application with the information as requested, such as your full name, date of birth, address and passport details (including a scanned copy of the first page) and be ready to answer some basic questions.

Step 2: Verification. Upload the required documents and double check that all the information is correct. You will now be asked to choose the processing speed that best fits your travel needs. We offer 3 options, Standard, Rush and Super Rush. Each one is faster than the other, of course we charge a fee for our services and we pride ourselves on prompt, secure and safe delivery of your documents.

Step 3: Payment. Pay your fee with a debit or credit card, according to the processing speed chosen, and click 'submit' to send the ETIAS application.
Our agents at iVisa.com will verify the information once more to make sure everything is correct and therefore process your request form together with the EU authorities so that you can have your ETIAS safely and fast. It is as easy as it sounds, with no need for an embassy or consulate visit.
Once your application is approved, you'll receive your travel authorization by email. We recommend saving both an electronic and hard copy to show to airport officials prior to boarding.
iVisa.com Recommends
As the Schengen zone comprises 26 European countries, there is a lot to see and do. It might be hard to choose which one to visit, so once you complete your ETIAS application, registration and online process and are ready for travel there are some important things you should consider.
When freely allowed to move from one country to another in the Schengen area, remember to check the Schengen quarantine rules in your proposed destination country for travelers arriving from the country you are currently in. iVisa.com can help you to both learn what the specific rules and restrictions are, as well as to obtain the travel documents required for your trip.

ETIAS is not currently a mandatory document for those travelers from all Schengen visa-exempt countries- though it will be soon, and when it is you will need to submit the ETIAS application online for the visa waiver, similar to that of the US ESTA.
If you have any more questions about the ETIAS application, registration and online process, feel free to contact our expert customer support team anytime, and be assured that we always take your privacy and safety into consideration. While you wait for the ETIAS application to be available, why not check out our review section. Safe travels!