Did you know that very soon you will probably need an ETIAS for citizens of Chile? The ETIAS is a new visa waiver program created to improve border security in European countries. You need to be aware of the upcoming travel regulations to create a better travel plan, especially once the coronavirus pandemic is over.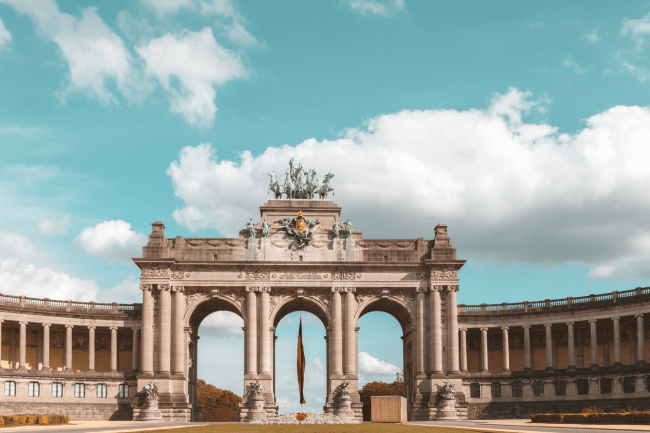 By the end of 2022, the ETIAS will come into effect. It will become a mandatory document for visitors from visa-exempt countries, including Chile. Citizens of Chile need to get an ETIAS visa waiver to enter the Schengen Area. Learn more about this document by reading the questions below.
Frequently Asked Questions
What is the purpose of an ETIAS visa waiver?
ETIAS stands for European Travel Information and Authorization System. ETIAS visa waiver is an electronic travel authorization document that allows the holder to enter the Schengen Area.
It allows the government to keep in illegal immigration and to run a background check to identify potential threats.
It implements the ETIAS to track visitors from countries that do not require a visa to enter the Schengen Area. See this link for more information on ETIAS for citizens of Chile.
Are citizens of Chile required to get an ETIAS?
Yes, citizens of Chile are eligible for the ETIAS visa waiver. Chile visitors will require ETIAS travel authorization for any short stay of up to 90 days by the end of 2022.
Learn more about ETIAS for citizens of Chile by reading the next questions.
What items do I need to get an ETIAS?
To enter any of the countries in the Schengen Area, you need to get the proper travel documents. Here are some documents required to enter the countries and also apply for the ETIAS.
Passport: The major document required to enter the Schengen Area is a valid passport.
Schengen visa: The visa requirement depends on the passport you possess or country of origin. If they require you to get a Visa, then you need it to enter the Schengen Area.
An email address: To receive all the important information about the ETIAS.
Medical Insurance: A travel medical insurance is required to cover all your medical expenses in that country.
A negative PCR COVID-19 test certificate: you need to take the test from an accredited laboratory.
Valid payment methods: This is necessary only to pay for the fees once the ETIAS is required.
Read the questions below to learn more detailed information on ETIAS for citizens of Chile.
How long does it take to process the ETIAS application with iVisa.com?
It will not take much time to process your travel application through our platform. Our team of experts has a lot of experience in handling multiple travel applications.
iVisa.com has three processing options. Please be aware that this will be important once we launch the service to obtain the ETIAS:
Standard Processing Option: It is a basic option that processes your application at an affordable price. The waiting time is long compared to other options
Rush processing option: It processes your travel application at a much faster rate compared to the previous option. The price is a bit high.
Super Rush processing option: It is the most costly option available as it processes the order at the fastest time.
For more detailed information about ETIAS for citizens of Chile, read the other questions below.
How can I obtain the ETIAS for Citizens of Chile online?
To accomplish iVisa.com's application process just follows these three simple steps:
First: complete the entire application form and pick the processing time.
Second: make sure that the information given is valid and pay the application fee online.
Third: upload a scanned copy of the passport and other documents if required.
If you get stuck at any of these steps, then contact our customer support team. They will help you resolve the issue.
Is iVisa.com a safe and trustworthy company?
We offer quality service, keeping in mind your privacy and time. We offer secure and fast services for our clients. Your privacy is our concern.
Our team of experts is well experienced and you need not worry about the travel document processing. Our team will do it.
See our comment section for more clarification.
Can I read more information about the ETIAS for Citizens of Chile?
Yes, of course! You have the option of contacting our customer service agents or reading our website to learn more about this document.
iVisa.com Recommends
The ETIAS will be an exceptional document to visit Europe. The so famous "old continent" has many things to offer, and be sure that it is not only the Roman Colosseum or the Eiffel Tower. There are more attractions to explore, even in countries as small as Belgium.
From the Tulip fields in Holland to the city of Bruges in Belgium, Europe is a continent that you have to visit at least once in your life.
You can get lost in the vast English fields, or enjoy a delicious hot chocolate in Switzerland while you see the beautiful Swiss Alps in the background. You can fall in love with good wine in Italy while watching the sunset or eat a delicious Paella in Spain and appreciate a flamenco dance in a local bar.
Many adventures await you in Europe, so do not forget to plan your trip well after you have the ETIAS at hand.