Are you planning a trip to Europe? If the answer is yes, then you should be aware of the use of ETIAS. The ETIAS is a system that will be launched very soon to all foreign citizens, including those who are exempt from a visa. Therefore, if you have a Colombian passport, you will be required to have the ETIAS before entering Europe.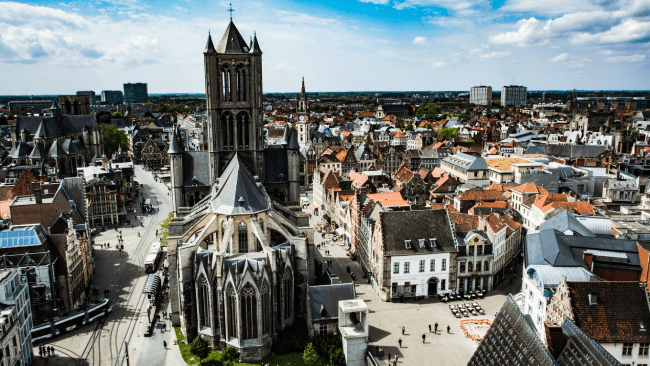 In this article, we will explain to you all the information you have to consider about the ETIAS for Citizens of Colombia, including pricing, processing times, and documents required.
Frequently Asked Questions
What is an ETIAS for Citizens of Colombia?
European Travel Information and Authorization System is also known as ETIAS, and it is a form of electronic travel authorization.
The ETIAS is a pre-travel permit for non-visa requiring visitors. It is an online system that has a track of visitors from outside the Schengen Zone if they do not require a visa to enter the Schengen regions.
If you are planning to visit in the future, then this document is a necessity.
What documents do I need to apply for an ETIAS?
The list of items required will be the same for all. Better yet, all citizens will be eligible to apply for this document by using iVisa.com. Here's the list of things required:
The applicant's passport.
An email address (it should be in use).
Means of payment, whether it is a debit/credit card.
A professional passport-style photo if required.
What are the processing times and prices?
If you pay some extra for a better experience and faster processing, choose iVisa.com.
With this company, you have three processing options available.
Standard processing option: This is the cheapest option and therefore the preferred option for those who are not in a hurry because it allows you to wait only a few days and from there you can get your document with ease.
Rush processing option: With this method, you can have your document faster as long as you agree to pay a higher amount than the previous one.
Super Rush processing option: This alternative has a higher price, but that's because your document is also processed as quickly as possible.
How to apply for an ETIAS for Citizens of Colombia
ETIAS is an electronic visa waiver system that can be applied online. With our platform, it is a simple online process that includes the following steps:
First: Fill out the ETIAS application form with the relevant data such as your full name, date of birth, current address.
Second: Cross-check whether the information given is accurate and apply by paying the application fee online.
Third: Submit the required document such as a valid passport.
If what you filled out on the application form is correct, and you are eligible for the ETIAS, then you will be approved and get the document to enter your destination. However, if any issues arise, the application will be manually processed.
The manual processing is expected to take about 96 hours (4 days), or a maximum of 2 weeks.
How often can I enter Europe with an ETIAS?
You can enter countries in the Schengen Areas as many times as you want, for as long as your ETIAS is valid, or until the validity of your passport ends.
They allow citizens of Colombia to go into countries in the Schengen Zone for business or travel purposes for up to 90 days.
Is it safe to use iVisa.com?
Yes, it's completely safe! iVisa.com has a trustworthy and reliable system with modern technology that safeguards your information and avoids unauthorized access to it.
You can feel safe with all the details you enter on iVisa.com's website.
Where do I get more information about the ETIAS for Citizens of Colombia?
Having doubts is a good thing as it gives more clarity to the situation. Feel free to contact our agents via chat or phone; we are available 24/7 at your service.
For more important information on ETIAS for citizens of Colombia visit iVisa.com's website.
iVisa.com Recommends
Traveling to Europe is always pleasant because, despite its size, it has thousands of things to explore and discover. In Europe, you can easily find a perfect blend between modern culture and old culture, especially in big cities like Paris, Rome, Madrid, Lisbon, among others.
From wide green hills to forests with tall pine trees, to vast tulip fields in Holland or huge centuries-old castles in Belgium. Europe has a bit of everything and that is why it is the favorite continent for many travelers.
Not only can you explore nature, but you can also relax on some beaches like the ones you find on the Canary Islands. You can also have a coffee with a beautiful view of the Eiffel Tower in Paris. The "old continent" has activities for all tastes, and that is why you should not overlook it, especially with the upcoming launch of the ETIAS.