Now you can travel to any Schengen country for 90 days Visa-free, as Grenada has signed the visa-free travel agreement with the Schengen Area and European Union. But from late 2022 onwards it's going to change as from then on you should have ETIAS to enter most of the European Union's countries.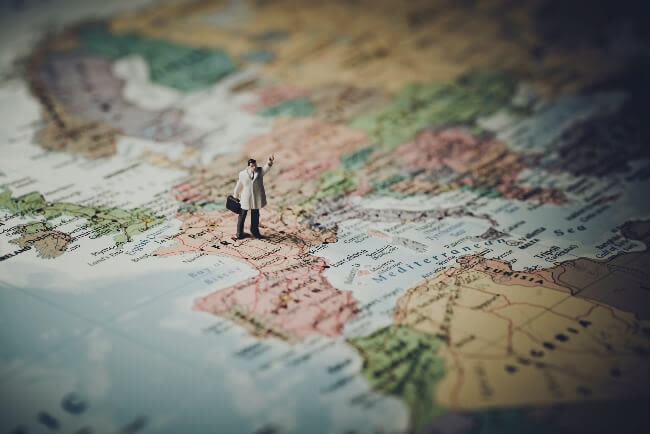 ETIAS stands for European Travel Information and Authorization System. It is currently under development, but it will become effective in late 2022. ETIAS will pre-screen travelers and improve security of each country.
It is an online registration process, so there is no need to visit the embassy or consulate to obtain an ETIAS. You can also apply for ETIAS with iVisa.com from the comfort of your home, and it will only take a few minutes to complete the application process.
If you are a citizen of Grenada who is a frequent visitor to the countries in the Schengen Area, then read this article completely for more information on the ETIAS for citizens of Grenada.
Frequently Asked Questions
What are the items needed to apply for an ETIAS Visa waiver?
You must have the following items to get an ETIAS travel authorization.
A valid passport, your Grenadian passport must be valid for at least three months after the period of your intended stay in the European Union.
Email address, you must provide a valid email address to receive all the information related to your ETIAS application.
A valid method of payment to pay the ETIAS application fee using a credit/debit card or PayPal.
Visit this link for more detailed information on the ETIAS for citizens of Grenada.
What is the information that I need to provide to get ETIAS?
ETIAS follows an online registration process and you have to fill in the application form by providing your personal, passport, and basic questions related to your security and health.
The information you will be asked for include:
Full name.
Date of birth.
Place of birth.
Nationality.
Contact number.
Current address.
A valid email address.
Passport number, its issue and expiration date.
Then pay the ETIAS application fee and answer questions related to security and your health.
If there are any mistakes, your ETIAS application can be denied or delayed. Your ETIAS application will be checked against multiple security databases.
Start your application with iVisa.com for a better experience and learn more about the ETIAS for citizens of Grenada.
How long is the ETIAS Visa waiver valid for?
The ETIAS is valid for three years or until your passport is valid. Your ETIAS will be electronically linked to your passport. So if your passport expires, likewise the ETIAS travel authorization will not be valid.
You should apply for an ETIAS again with your new passport. ETIAS allows multiple entries to eligible European countries for three years.
See this link for more details on the ETIAS for citizens of Grenada.
Do I need Insurance coverage to get the ETIAS Visa waiver?
Travel and health insurance are not an ETIAS requirement, however we recommend that you have insurance for both travel and health reasons. If you want a peaceful stay, then you must have insurance coverage of 30,000 €.
It should cover all your medical expenses at your destination. Click this link for more information on the ETIAS for citizens of Grenada.
What will be the processing time and cost for the ETIAS application with iVisa.com?
There are three processing options available with iVisa.com. Each processing option has three different processing times, and the cost also varies accordingly.
Standard processing option: it processes your application at a standard time and it is less expensive.
Rush processing option: it processes your application faster, and it is slightly more expensive.
Super Rush processing option: it processes your application much faster than any other option available and it is also the most expensive.
You can select the processing option that fits your needs and start your application process with iVisa.com. It is fast, simple, and reliable.
What are the steps to complete the ETIAS application process with iVisa.com?
iVisa.com has a user-friendly application process, and you can complete the application form within 20 minutes.
Just follow these steps:
First step: fill in the application and attend to all the questions and then select the processing option.
Second step: before paying the application fee double-check all the information you provided and correct it if there is any mistake. You can pay the application fee using your credit/debit card or from your PayPal account.
Third step: scan your passport and other required travel documents and upload them.
If you get stuck at any point, contact our customer support agents. They are available 24/7.
Will all the personal data be safe with iVisa.com?
Yes, all your information will be safe with iVisa.com's team. We use security software and a team of professionals to handle your information and documents. This process is secure and simple.
So there is no need for any worries. See the comments for more clarification.
Where will I get more information on the ETIAS for citizens of Grenada?
If you want more information about the ETIAS for citizens of Grenada, you can visit iVisa.com's webpage and also check the blog.
You can also contact our customer service agents by email or chat. They will help you resolve any issues, and they are available 24/7.