The ETIAS which is the acronym of the European Travel Information and Authentication System is an electronic system that has been specifically designed to monitor the tourists who enter any country which is a part of the Schengen Economic Area in the European Union.
The system will be launched and effective from 2022. The ETIAS will then become a mandatory document.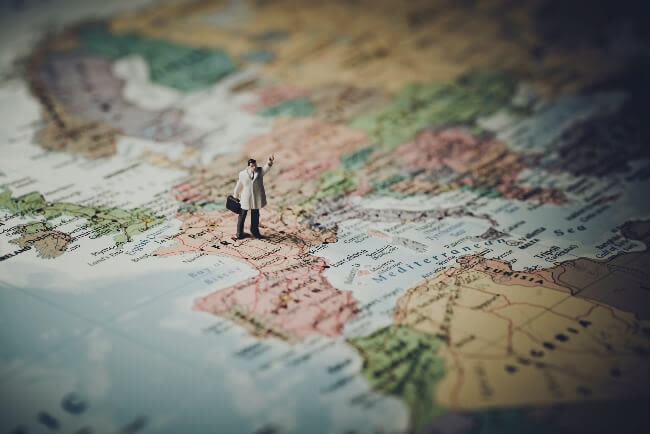 The ETIAS is meant to keep track of and update all the necessary information pertaining to the visitors of these countries. This document helps to regulate the people who are entering the EU and maintain safety. The system will therefore conduct a detailed security check of each applicant before granting them access.
The ETIAS can be a little difficult to understand at first and this may make it a little nerve-wrecking to apply for it. With the right platform, it will not be something that you will need to worry about. This is where you can trust iVisa.com to be of great help. We will make this process a simple one for you. Obtaining an ETIAS for Citizens of Nauru will be no big deal.
You can get your ETIAS online by clicking on this link and find out more by visiting our website iVisa.com. You can also follow our guide on how to obtain an ETIAS for Citizens of Nauru.
We have compiled a list of Frequently Asked Questions that have been mentioned below and will be of great help to the citizens of Nauru while applying for their own ETIAS for Citizens of Nauru via iVisa.com.
Frequently Asked Questions
The section is designed to resolve any queries that the citizens of Nauru might have while applying for their ETIAS. Apply for your ETIAS for Citizens of Nauru today by clicking on this link.
What is the ETIAS?
The ETIAS or European Travel Information and Authorization System is a new development by the EU countries. It is a mandatory travel authentication document that is required by the citizens of Nauru who want to enter any European country after 2022 for vacations and trips.
What are the documents required for the application process?
The citizens of Nauru who want to apply for an ETIAS via iVisa.com will require the following documents during the visa application process:
Passport: It is necessary to have a valid passport for at least 3 months beyond your international trip.
Email address: You have to provide a valid and working email address to receive the documents.
Credit card/ Debit card/ PayPal: Lastly, you will need a credit/debit card or PayPal.
How long is the ETIAS valid? And how long can one stay with an ETIAS?
The ETIAS has a validity of 3 years overall or as mentioned on the travel document. The citizens of Nauru who possess an ETIAS can live comfortably in the country from their date of arrival to the date of their departure.
What is the processing time and price for the ETIAS?
Citizens of Nauru are offered 3 options by iVisa.com while applying for their visa. They are as follows:
Standard Processing: This method will process and deliver your visa documents to you in due time for a standard fee. This is a budget-friendly way.
Rush Processing: By paying a little extra, you can get your document earlier than the standard time. This method is well-suited and definitely ideal.
Super Rush Processing: For those who are in a rush and need their visa within a very short time and do not mind paying more, can opt for this option.
Find out more about your ETIAS for Citizens of Nauru by visiting iVisa.com.
What is the application process for the ETIAS?
The ETIAS for Citizens of Nauru can be obtained easily, all you need to do is apply for it via iVisa.com and follow the steps mentioned below:
Application Form- On the page of iVisa.com you will find the application form. Fill it out carefully.
Payment- Use a credit/debit card or PayPal to pay for the visa.
Documents- Upload the necessary documents and then submit your form.
In case of any technical issues or any other help, contact our customer service team.
How safe is iVisa.com?
iVisa.com is a trustworthy place to get your ETIAS from. You need not be worried about the safety of your documents because we understand your safety and privacy first. With a good system, we keep all clientele information 100% safe.
You can head over to our website and read from our clients who trust us.
I still have questions, what do I do?
If you still have more questions, you can contact our customer support who are available 24/7 to assist you out with the ETIAS for Citizens of Nauru. To know more about the ETIAS, click here.
Thank you for placing your trust in iVisa.com. We hope that you have a beautiful trip filled with amazing memories. You can visit our website to find out more!