The ETIAS is the latest development to regulate the tourists who enter any country in the European Union. This system was in the works since 2016 and is to be launched and effective from the year 2022. The ETIAS will then be a mandatory document to visit any country that is part of the Schengen Agreement.
The ETIAS will help in maintaining records, tracking and updating all tourist-related information as well as running a background check on all the people entering the EU. To protect the EU from recent concerns like terrorism and the migrant crisis, this system is a good initiative in the right direction.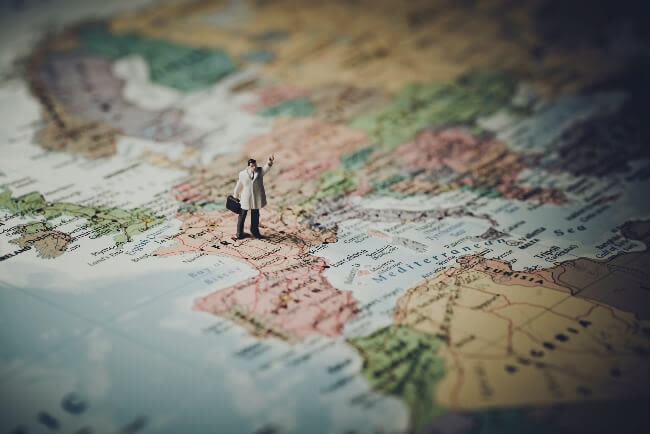 This document will further help in strengthening the borders of the EU and maintaining the safety of the citizens and tourists. The citizens of Palau who want to visit a European country will need to procure an ETIAS for Citizens of Palau.
This process can be a little nerve-wracking to understand since it's a new system. This is where iVisa.com can help you out a great deal. With iVisa.com, procuring an ETIAS for Citizens of Palau will be of great convenience to you.
To get your ETIAS online, click on this link and find out more about it by visiting our website iVisa.com. You can also follow our helpful guide on how to obtain a ETIAS for Citizens of Palau.
We have assembled a list of Frequently Asked Questions that will be able to help the citizens of Palau who're applying for their own ETIAS for Citizens of Palau via iVisa.com.
Frequently Asked Questions
The main purpose of this segment is to resolve any doubts that the citizens of Palau might have while applying for their ETIAS. Apply by clicking on this link.
What is the ETIAS?
The ETIAS is a mandatory electronic travel authentication document that is required by the citizens of Palau who want to enter any country of the European Union after 2022.
What are the documents required for the application process?
Citizens of Palau who are applying for an ETIAS via iVisa.com will need the following documents:
Passport.
Email address: You will need an email address via which you can receive the ETIAS documents safely.
Credit card/ Debit card/ PayPal: To pay for the process.
How long is the ETIAS valid? And how long can one stay with an ETIAS?
The ETIAS can be valid for up to 3 years or until the end of the validity of the travel document which was registered during the application process. Citizens of Palau with an ETIAS can stay for up to 90 days within the country starting from the date of their arrival to the date of their departure.
What is the processing time and price for the ETIAS?
Citizens of Palau are offered 3 distinct options by iVisa.com while applying for their visa. They are:
Standard Processing: This option is a pocket-friendly option that will process and deliver your visa to you right in time for your trip.
Rush Processing: If you're willing to pay a bit more, you can get your document earlier than the standard time. This method is the best option.
Super Rush Processing: If you need your visa right away and are willing to pay a little extra, you can avail of this option. This is the fastest option.
You can find out more about your ETIAS for Citizens of Palau by visiting iVisa.com.
Read more about visiting Europe
What is the application process for the ETIAS?
The ETIAS for Citizens of Palau is easy to get hold of, all you need to do is apply for it via iVisa.com and follow the steps mentioned below:
Application Form- Fill in your application form by visiting iVisa.com.
Payment- Pay for your visa with a credit/debit card or PayPal.
Documents- Scan and upload all the required documents and finally, submit your form.
In case of any technical issues or if you need any other help, contact our customer service.
How safe is iVisa.com?
iVisa.com is unquestionably safe. You can trust us. We have a top-notch system that caters specifically to keeping your details safe and confidential. You can read more from our clients who vouch for our services by visiting iVisa.com.
Experience the iVisa.com quality service
I still have questions, what do I do?
For further queries, you can contact our customer support who are available 24/7 to assist you with the ETIAS for Citizens of Palau. To know more details about the ETIAS, click here.
We hope you have a really amazing trip. Thank you for trusting iVisa.com!