The ETIAS or the European Travel Information and Authentication System is an automated electronic IT system that is meant to deal with regulating the people who enter the countries that are part of the Schengen region. This waiver plays an important role in keeping a record of all the tourists who enter this area.
The legal procedures to pass the ETIAS started in 2016 and it is expected to be launched in the year 2022. The ETIAS will then become a compulsory document to visit any country in this part of the European Union.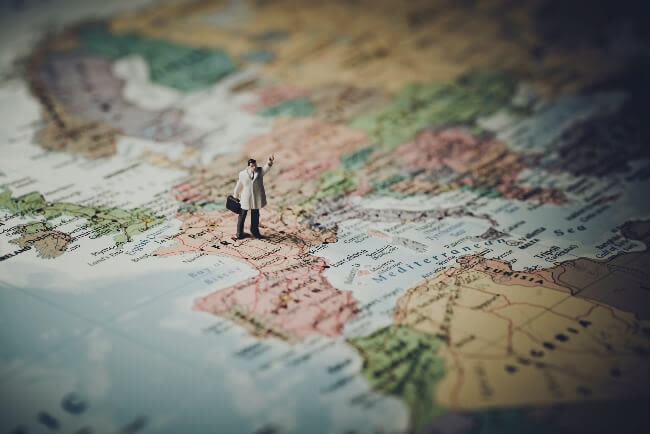 The ETIAS plays a vital role in keeping track of details related to tourists. Security concerns about terrorism and the migrant crisis require more effective management of the visitors entering the EU borders. This document will ensure the safety of tourists and citizens alike. The citizens of Paraguay who want to visit a European country will need to procure an ETIAS for Citizens of Paraguay.
This process, being new, is perhaps a little baffling at first but with the right kind of help by your side, this will get easier. Here comes the role of iVisa.com which will simplify this process a great deal for you. With iVisa.com, procuring an ETIAS for Citizens of Paraguay will be simple.
You can get your ETIAS online by clicking on this link and find out more by visiting our website iVisa.com. You can also follow our helpful guide on how to obtain a ETIAS for Citizens of Paraguay.
We have compiled a list of Frequently Asked Questions that will be of great assistance to the citizens of Paraguay who're applying for their own ETIAS for Citizens of Paraguay via iVisa.com.
Frequently Asked Questions
This section is designed to resolve any queries that the citizens of Paraguay might have while applying for their ETIAS. Apply for your ETIAS for Citizens of Paraguay today by clicking on this link.
What is the ETIAS?
The ETIAS or European Travel Information and Authorization System is a recent development made by the EU countries and is a mandatory e-travel authentication document that is required by the citizens of Paraguay who want to enter any European country after 2022.
What are the documents required for the application process?
The citizens of Paraguay who wish to apply for an ETIAS via iVisa.com will need the following documents:
Passport.
Email address: A well-functioning email address to receive the ETIAS documents safely.
Credit card/ Debit card/ PayPal: A credit or debit card or a PayPal account to pay for the visa process.
How long is the ETIAS valid? And how long can one stay with an ETIAS?
The ETIAS visa will be valid for up to 3 years or until the end of the validity of the travel document which was registered during the application process, whichever comes first. Citizens of Paraguay who have an ETIAS can stay for 90 days in every 180 days.
What is the processing time and price for the ETIAS?
Citizens of Paraguay are offered 3 different options by iVisa.com while applying for their visa. They are:
Standard Processing: This will process and deliver your visa well in time for your trip.
Rush Processing: If you're willing to pay a little extra, you can get your document earlier than the standard processing time.
Super Rush Processing: If you need your visa right away and are willing to pay extra, go for this option.
You can find out more about your ETIAS for Citizens of Paraguay by visiting iVisa.com.
How safe is iVisa.com?
iVisa.com is 100% safe and trustworthy. With an outstanding system that eradicates all third-party interferences, we keep all of our client's personal information safe. To read client testimonials, you can visit iVisa.com.
I still have questions, what do I do?
For further queries, you can contact our customer support team who are available around the clock to assist you with the ETIAS for Citizens of Paraguay. For additional details about the ETIAS, click here.
We hope you have a great trip. Thank you for placing your trust in iVisa.com.