Saint Vincent's capital is Kingstown. The official language of the country is English. The country has 28,360 motor vehicles. Saint Vincent has 6 airports, 5 of them are on a paved surface. They follow the constitutional monarchy system and the head is Queen Elizabeth II.
Saint Vincent is 802 times smaller than Poland. The country has no borders because it is an island country. Fancy is the highest located city in the country. The country follows the left-hand traffic rule. The average IQ level is 71. The minimum wage varies from $25 to $56 per day depending on the industry.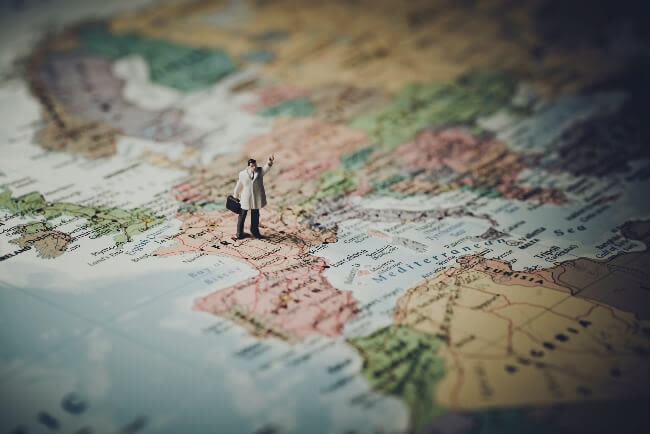 The workweek is 40 hours. Colonie is the largest river in Saint Vincent. The highest peak is Soufrière, 1234 m above sea level. The main religion is Protestantism. The national animal is the parrot.
The national bird, the Amazona Guildingii, is endemic to the Antilles region and is commonly called the Saint Vincentian Parrot. They follow the motto of peace and justice. The country achieved independence from Great Britain in 1979. It joined the UN in September 1989.
Saint Vincent is made up of 32 islands and coys. 9 of the islands are inhabited. Kingstown is known as the City of Arches as the city buildings are made up of 400 arches. For more info, check out ETIAS for Citizens of Saint Vincent here.
You can also visit iVisa.com, to know more about the soon-to-be released ETIAS. The following question and answer section will give you detailed information about the ETIAS for Citizens of Saint Vincent.
Frequently Asked Questions
What are the documents required to apply for an ETIAS for Citizens of Saint Vincent?
You will need the essential following documents if you want to apply for ETIAS for Citizens of Saint Vincent:
Your professional photo iVisa.com professional service can help you to get one.
Your passport.
Your Email address where you can get your ETIAS for Citizens of Saint Vincent.
Valid payment options like Paypal or debit/credit card for the application fees.
How do I process my ETIAS for Citizens of Saint Vincent?
You have to follow the following steps, to fill out your application form for the Czech Republic.
First, go to iVisa.com application form. Answer the questions asked in the application form. Choose a processing time that fits your travel needs.
Second, double-check all the details and make sure that all your details that you have filled in are correct. Pay the processing charge online with a valid payment option like, debit/credit card or Paypal.
Third, Scan and upload your passport and other required documents. Click on the 'submit' button.
What are the processing times and prices?
iVisa.com offers the following options through which you can choose to pay your application fees for the ETIAS for Citizens of Saint Vincent:
Standard processing time: Standard option has cheaper pricing. However, you have to wait to receive your ETIAS.
Rush processing time: Rush processing option is a more costly and faster option when compared to the standard service.
Super rush processing time: You will receive your ETIAS asap through the Super Rush option. The Super Rush processing option is the most expensive.
Click on ETIAS for Citizens of Saint Vincent for more information about ETIAS for Citizens of Saint Vincent.
Is it safe to use iVisa.com to get my ETIAS for Citizens of Saint Vincent?
Yes, iVisa.com is very safe to use. We have a strong database to protect your data. We provide the best service and you don't have to jump through hoops to get your Visa.
It generally takes less than 20 minutes to complete your application.
I have more unresolved questions, where can I find more info?
You can contact our customer service team if you have any more questions or doubts. Our customer service is available day and night to help you.
One of our customer service representatives will contact you and solve your queries if you just shoot us an email.