Seychelles is like a paradise on Earth. It has blue lagoons, deep blue waters, and white sandy beaches with exotic sea life. It is also a famous honeymoon destination. The island country lies within the Indian Ocean off East Asia. It also has the least population among African countries. Bare-legged Scops Owl or Syer is the rarest bird which is only found in Seychelles.
The bird can be found in Morne Seychellois National Park on Mahé Island. The Coco De Mer, the native coconut of the island produces the heaviest and largest seed in the world. The capital of Seychelles is Victoria. It is the smallest capital in the world. The whole city can be explored in a day by foot.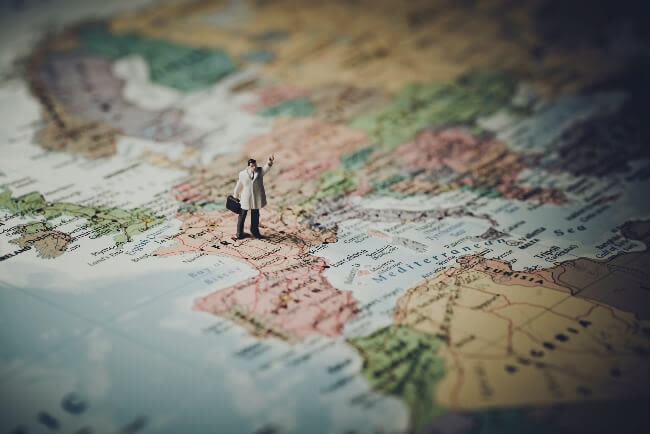 Seychelles was the land of pirates, in particular Anse Forbans (Pirate's Cove) on Mahe Island and Côte d'Or on Praslin. The pirates used to seek the islands as a hideout and it is believed that a treasure worth more than $160,000 was hidden by Olivier Levasseur at the time.
Keep reading this article and you can find every info about ETIAS for Citizens of Seychelles here. It only takes less than 20 minutes to fill out the application form. Through applying through iVisa.com, you avoid stress and the need to go back and forth in filling out your application form.
You can visit iVisa.com, to know more about ETIAS for Citizens of Seychelles. The following questions and answers will give you detailed information about ETIAS for Citizens of Seychelles.
Frequently asked questions
What are the documents required to apply for an ETIAS for Citizens of Seychelles?
If you want to apply for ETIAS for Citizens of Seychelles, you will need the essential following documents:
Your professional photo iVisa.com professional service can help you out if you need a hand.
Your passport.
Email address.
Valid payment options like Paypal or a debit/credit card.
How do I process my ETIAS for Citizens of Seychelles?
To fill out your application form for Seychelles, you have to follow the following steps.
First, go to iVisa.com application form. Fill out all the details that have been asked in the application form. Choose a processing time that suits best your travel needs.
Second, make sure that you have filled out the form correctly. Pay the application fees online using a valid payment option like a debit/credit card or Paypal.
Third, Scan and upload your passport and other required documents. Click on the 'submit' button.
What are the processing times and prices?
iVisa.com offers the following options through which you can choose to pay your application fees for the ETIAS for Citizens of Seychelles:
Standard processing time: Standard option is the cheapest. We will send your ETIAS at an affordable price but it will take some time.
Rush processing time: The second option is a Rush processing option that offers our customers a faster service. It is more costly.
Super Rush processing time: Super Rush processing option is the most expensive and fastest option.
Check out ETIAS for Citizens of Seychelles for more information about ETIAS for Citizens of Seychelles.
Is it safe to use iVisa.com to get my ETIAS for Citizens of Seychelles?
Yes, iVisa.com is completely safe to use. We have taken every precaution along with guaranteeing the strength of our database to fully protect your data.
You can also check out customer testimonials and learn what our customers have to say regarding our service.
I have more unresolved questions, where can I find more info?
You can find more info about ETIAS for Citizens of Seychelles here.
If you still have more questions, then you can contact our customer service. We are available 24/7 to serve you using the chat page or by email.