South Koreans are one year old when they are born. They use a simple calculator to predict their age. It works like this: (Current year – your birth year) + 1 = Your Korean age People think it's because the baby is in the mother's womb for 9 months, which is about 1 year. Therefore in South Korea, the baby is 1 year old when born.
Every South Korean knows about his/her/their blood group. It has been said that the blood group contributes to a person's personality and characteristics. Your partner will probably ask about your blood group if you meet them in South Korea.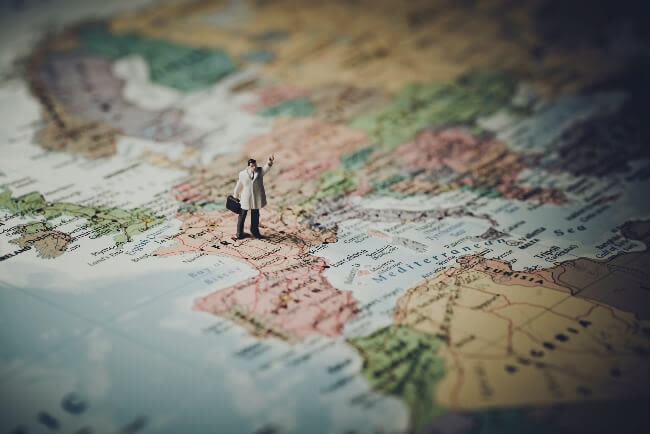 There is an idea in South Korea that electric fans that are left on while you are sleeping in a room with the windows and door closed can cause death. It is believed that the fan can lower body temperature and cause hypothermia (abnormally low body temperature). It has also been said that the fast-moving air caused by the fan makes it difficult to breathe, causing people to choke. Because of these beliefs, automatic shutoff timers on fans in South Korea are seen as a life-saving feature.
South Koreans are some of the top drinkers in Asia. They have a strong drinking culture compared to other countries in Asia. According to the World Health Organization, South Koreans consume an average of 12.3L of alcohol per year, and are ranked #17 in the world!
You can find out more info about ETIAS for Citizens of South Korea in the following questions and answers. Additionally, you can also check out our iVisa.com on how you can apply for an ETIAS for citizens of South Korea.
Frequently asked questions
What are the documents required to apply?
You will need the following essential documents to fill out your application form.
Your professional photograph iVisa.com professional service can help you to get one.
Your Passport with at least six months of validity.
Your Email address through which we will send your ETIAS.
Valid payment options like, Paypal and debit/credit card to pay your ETIAS fees.
How do I process my ETIAS?
Check out the below steps that you need to follow to fill out your application form for ETIAS for Citizens of South Korea.
First, visit iVisa.com application form and enter the asked details. Choose a processing time that suits well with your travel needs.
Second, after filling out the details and making sure that the entered details are correct, continue by paying the application fee through debit/credit card or PayPal.
Third, lastly, click on the 'submit' button after uploading the required documents.
What are the processing times and prices?
Here at, iVisa.com we provide the following options through which you will be able to process your ETIAS:
Standard processing time: Standard processing option is a normal service to process your ETIAS. It offers affordable pricing but a slightly large wait time.
Rush processing time: Rush processing option is a much faster and a bit expensive service compared to the normal option.
Super Rush processing time: You will receive your ETIAS asap using the Super Rush option. Though, it is the costlier service compared to the above two.
Check out ETIAS for Citizens of South Korea for more info.
Is it safe to use iVisa.com to get my ETIAS for Citizens of South Korea?
iVisa.com is safe to use as your service provider. We protect all your data from third party service. You will be able to fill in the application form in less than 20 minutes.
I have more unresolved questions, where can I find more info?
You can contact our customer service if you have any more questions or doubts.
We are available 24 hours, 7 days a week to solve your queries. To know more, check out ETIAS for Citizens of South Korea.