Taiwan boasts the largest collection of Chinese art in the world. The Chinese referred to the island as "a mudball across the sea, not worthy of China" before the Portuguese discovered Taiwan in 1590. Taiwan is one of the smallest islands located in the earthquake-prone area in the ring of fire. It experiences 1,000 perceivable earthquakes a year and over 17,000 imperceptible quakes.
People in Taiwan carry their own garbage out to the curb and put it in the truck. The garbage trucks play Beethoven's Fur Elise to announce their arrival. T'ai-nan is one of the oldest cities in Taiwan. Karaoke is one of the most popular and oldest activities in Taiwan. The activity is also known as karaoke television. Karaoke clubs offer private rooms, music videos, and many families also have their own karaoke system in their homes.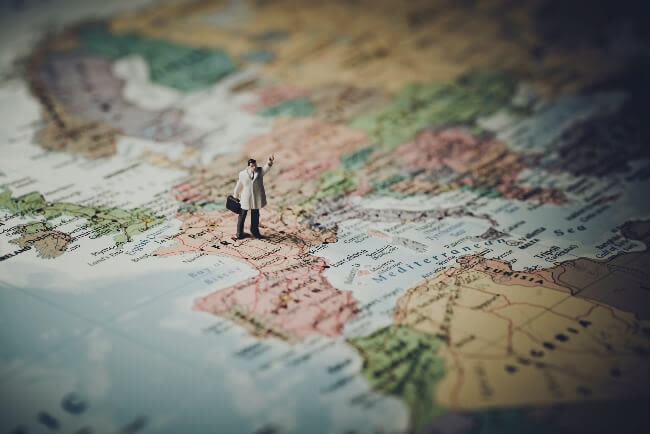 Taiwan is also known as the "face mask capital of Asia" because the Taiwanese often wear surgical face masks. They wear masks to protect themselves from illness or to announce an illness, to protect their skin from the sun, or to filter out pollutants.
Even newscasters will wear face masks while they are on the air. Instead of saying no, the people say 'eh, maybe' there. There are more 7-eleven stores than any other country in the world. 7-Elevens also offer much more services, including dry-cleaning, a way to pay college tuition, and a place to print documents.
Stay tuned with us and read this article if you want to know more about ETIAS for Citizens of Taiwan. You can also check out iVisa.com for more info.
Frequently asked questions
What are the documents required to apply?
Here is the list of the important documents that you will require to fill out your application form.
A professional photograph which you can get from iVisa.com professional service.
Your Passport which has at least six months of validation.
Your Email address where you will receive your ETIAS results.
Valid payment options like, Paypal and debit/credit card to pay your ETIAS fee.
How do I process my ETIAS for citizens of Taiwan?
You have to follow the following steps are required to process your application form for ETIAS for Citizens of Taiwan.
First, go to iVisa.com application form and fill out all the details that have been asked in the application form. Select a processing time that suits well with your travel needs.
Second, Double-check all the details are correct that you filled out in your application form. Pay the application fee through debit/credit card or PayPal.
Third, lastly, after uploading all the required documents, click on the 'submit' button.
What are the processing times and prices?
iVisa.com offers three different options with different pricing structure :
Standard processing time: The Standard option has a normal pricing structure. Means you can get your ETIAS at a low cost though, you have to wait for a few days.
Rush processing time: The Rush processing option is an expensive option but it is a faster option as well.
Super rush processing time: As the name suggests, if you choose the Super Rush processing option you would be able to receive your ETIAS asap though, you have to spend some more money on this option.
You can click here ETIAS for Citizens of Taiwan for more info.
Is it safe to use iVisa.com to get my ETIAS for Citizens of Taiwan?
Yes, iVisa.com is safe to use as your service provider.
We provide the best service. We always try to clear all the blocks that might cause a delay in completing your ETIAS application form.
I have more unresolved questions about the ETIAS for citizens of Taiwan, where can I find more info?
If you have any more questions or doubts, you can always contact iVisa.com customer service chat. You can reach out to us through our website and contact us page.