By 2022, when the ETIAS for Citizens of the United Arab Emirates is launched, all tourists from the United Arab Emirates will have to obtain an ETIAS to visit the Schengen zone.
Applying for an ETIAS is easy as it only requires you to fill in an online application that takes 15-20 minutes. Plus, with iVisa.com you'll be able to receive this document as soon as you want according to your travel plans.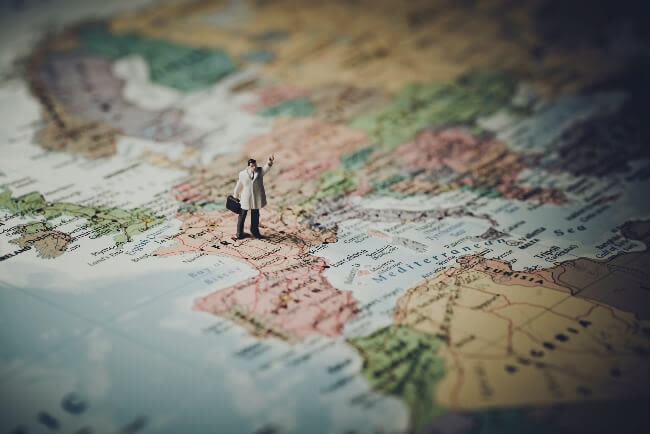 Apply for the ETIAS for Citizens of the United Arab Emirates here
There's more information you should know about the ETIAS for Citizens of the United Arab Emirates, including how to apply, so we recommend you to keep reading below.
Frequently Asked Questions
How to get an ETIAS with iVisa.com
Visit iVisa.com's application page.
Complete the online form with some basic information about yourself.
Choose a procedure time.
Our agents will check the request and they'll inform you if there are any difficulties.
Get the ETIAS by email.
Print a copy of the ETIAS or simply show it to the immigration officials at the airport.
What is the meaning of ETIAS?
The European Travel Information and Authorization System ETIAS is a visa-waiver program introduced by Schengen authorities to strengthen internal security within the member states.
The ETIAS program works electronically, and it's not the same as the Schengen Visa. In fact, it's easier to get an ETIAS than an EU or Schengen Visa.
How long can I stay in the Schengen zone if I have an ETIAS?
The ETIAS offers you multiple entries and it allows you a 90-day duration within 180 days. As for the validity, it lasts for 3 years or until your passport expires, whichever comes first.
Get the ETIAS for Citizens of United Arab Emirates here
What things are needed to apply for an ETIAS?
The ETIAS for Citizens of the United Arab Emirates is very simple to obtain if you apply with iVisa.com's online form. Our form only asks you to get the following list of items:
A scan of your passport information page because the authorities need to verify who you are.
An email address so that you can obtain the ETIAS in your email inbox.
Payment options like Paypal or a debit/credit card to pay for the document.
Keep in mind that we accept payments with Paypal, but most companies don't.
How much does the ETIAS for Citizens of the United Arab Emirates cost?
The EU Commission is still working on the official price, so there's not an official one yet. Nevertheless, the average rate is predicted to be around 7 euros.
Just remember that with iVisa.com you have to pay an extra fee to receive your ETIAS in an easier and faster way.
Besides, you'll be able to choose one of the following processing options according to the urgency you have with the ETIAS:
Standard Processing Option if you want to get the least costly alternative.
Rush Processing Option if you prefer to wait for less time even if you have to pay a bit more.
Super Rush Processing Option if you're in a rush and you prefer to get your ETIAS asap regardless of the price.
How can I apply for the ETIAS?
To get your ETIAS easily and quickly with iVisa.com you just have to follow the steps in this process:
Step one, give your basic information in the online form and select the processing time.
Step two, double-check the information and pay for the ETIAS.
Step three, attach the items required to the form and wait for the ETIAS by email inbox.
Contact our customer service center if you have questions.
Is iVisa.com a safe service?
iVisa.com is a company that's been offering travel documents for more than 6 years, so you can trust our platform. We never put any of our customer's data at risk.
See our reviews if you're uncertain.
Where do I get more information about the ETIAS?
See more information about the ETIAS for Citizens of the United Arab Emirates, on our webpage or contact our customer service hosts for personalized attention.