U.S. citizens who want to visit Europe will need to get an ETIAS by the end of 2022. The ETIAS will be a new travel authorization required to enter Europe, so it'll be obligatory for all the Schengen visa-free countries.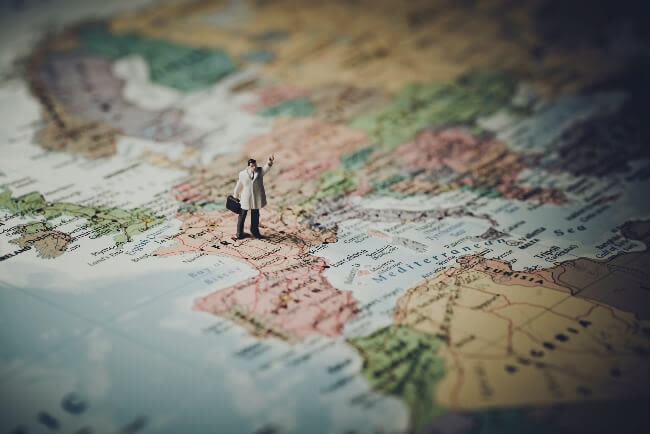 Contrary to the Schengen or EU-Visa, you'll be able to get the ETIAS through an online form, which you can find on Visa.com. By using the form we've created, you won't need more than 10 minutes to apply for the ETIAS.
Do you want to learn how to get the ETIAS for Citizens of the United States of America? Keep reading below.
How can U.S. citizens get an ETIAS with iVisa.com?
Enter our application page.
Fill out the online form carefully by giving basic private information like your name and passport ID.
Pick a processing time to receive your ETIAS.
Wait for our agent's response. They'll check the request to ensure that there are no mistakes.
Obtain the ETIAS via email.
Print a copy or show the ETIAS to immigration officials at the airport (you can do it with your cell-phone).
Frequently Asked Questions
What is the ETIAS?
The European Travel Information and Authorization System (ETIAS) is a program launched by the EU Commission to strengthen internal safety within the Schengen member states.
The ETIAS program operates electronically, and it's much easier to get than an EU or Schengen Visa
How long can U.S. citizens stay in Europe with an ETIAS?
The ETIAS for Citizens of the United States of America is valid for 3 years from the date of approval. During that time, U.S. travelers can stay in the Schengen zone for 90 days in every 180 days.
What do I need to apply for an ETIAS?
You won't need many items to apply for the ETIAS for Citizens of the United States of America. With iVisa.com, you'll only have to offer the list you see below
A scanned copy of your passport's data page to process your ETIAS carefully with your correct information
An email address where you'll be able to receive the ETIAS
Payment methods like Paypal or a debit/credit card so that you can pay for the fees.
At iVisa.com we accept payments with Paypal but keep in mind that other companies may not.
Get your ETIAS online with iVisa.com now.
How much does the ETIAS cost?
Once the ETIAS for Citizens of the United States of America is launched, you'll be able to see the total price for the document. For now, we can tell you the average is expected to be 7 euros. Plus, with iVisa.com, you can choose one of these processing times to get your ETIAS faster (our prices will include the government's fee + our fees to process the ETIAS).
Standard Processing if you want to pay for the cheapest alternative.
Rush Processing if you want to pay a bit more to get the ETIAS faster.
Super Rush Processing if you need the ETIAS extremely fast, regardless of the final price.
How can I apply for the ETIAS?
At iVisa.com we created an easy form to get the ETIAS. It only has 3 steps:
Step one, complete the online form and choose the processing time you prefer.
Step two, double-check all the information you typed in and pay for the ETIAS.
Step three, scan, upload, and attach the documents required to the form to finish the process and wait for your ETIAS.
Feel free to reach out to our customer service center if you have questions.
Is iVisa.com a safe service?
iVisa.com is a tertiary company that's been processing travel documents for more than 6 years, so you can feel safe using our services. We never endanger your private information
Take a look at our reviews if you're in any doubt.
Where do I get more information?
Learn more about the ETIAS for Citizens of the United States of America by visiting our website or by contacting our customer service.