Tongans can still enter Europe without a visa or travel authorization until the end of 2022. By 2022, the ETIAS for citizens of Tonga will be launched, so you'll have to apply for an ETIAS to travel freely through most of Europe.
The ETIAS will be obligatory for visa-exempt countries, with no exceptions. However, this document isn't a visa so it's a lot easier to get, especially with iVisa.com's expert service, which is available 24/7.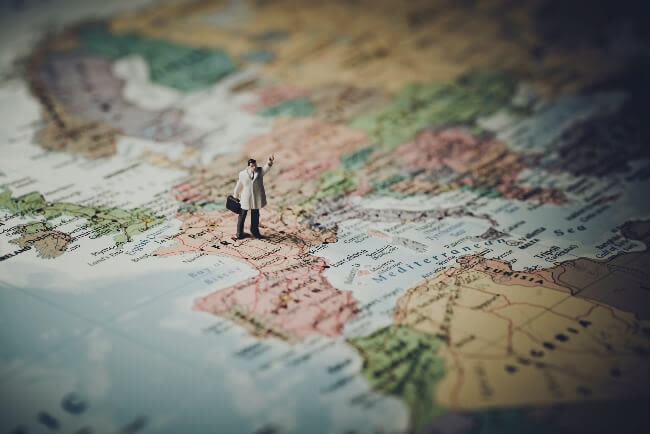 If you want to see how to get the ETIAS, continue reading below.
Frequently Asked Questions
How can I get my ETIAS with iVisa.com?
Enter our application page.
Once there, fill out some basic information about yourself and your travel in Europe.
Choose a processing speed.
Our specialists review your request and let you know if there are problems.
Get your ETIAS delivered via Email.
Print or display the ETIAS for officials to check at the airport in Europe.
I'm Tongan, do I need an ETIAS for every European country I visit?
The answer will depend on the countries you wish to visit. The ETIAS will be useful only to enter the Schengen Area, so you'll have to apply for it if you're planning a trip in that zone. It'll be necessary from late 2022 onwards.
What documents are necessary to apply for an ETIAS?
To get the ETIAS for Citizens of Tonga the easiest way possible and get it on your email inbox fast, you'll just have to provide the following and apply with iVisa.com:
Copy of your valid passport: this is important to get your private information ready.
Valid Email Address: all the information about this document is delivered by email, which is why you need a valid one.
Method of Payment: you can pay via Paypal or with a valid credit or debit card.
How long is the ETIAS for Citizens of Tonga valid?
The ETIAS will have a validity of 3 years or until your passport expires, whichever comes first.
Once you enter the Schengen zone with this document, you'll be able to stay there for 90 days within a 180-day period. You'll also be able to enter as many times as you like.
What are the processing times and prices for the ETIAS?
The ETIAS will have an average price of 7 euros, which may increase a little depending on the updates made by the EU Commission. With iVisa.com, you'll have to pay an extra fee but only to obtain this document faster. Plus, you'll be able to choose one of the following processing options:
Standard Processing Option: this is the standard alternative that allows you to receive your ETIAS in the most affordable way possible.
Rush Processing Option: you can get your ETIAS very fast with this option, but the price is a bit more expensive too.
Super Rush Processing Option: this is the most expensive choice because it allows you to get your ETIAS extremely quickly.
How can I get an ETIAS for Citizens of Tonga?
Just follow these steps to apply for your ETIAS with iVisa.com and obtain it on your email inbox as fast as you want:
First, complete the online form and select your processing time.
Second, double-check your information and pay for the service.
Third upload the scan of your passport and deliver the form electronically by clicking submit so that you get your ETIAS by email inbox.
You can contact us if you have doubts about this process.
Is iVisa.com a safe service?
Yes, we have an updated system that never jeopardizes private information, which is why many travelers have trusted our services and you can check that on these reviews.
Where do I get more information about the ETIAS for Citizens of Tonga?
If you wish to find more information about the ETIAS, visit our webpage or contact our customer service center at any time.