Citizens of Trinidad and Tobago currently don't have to get any extra travel documents to visit European countries in the Schengen passport-free area. That happens because Trinidad and Tobago is a country under the Schengen visa-exempt program.
Nevertheless, by 2022, you'll have to apply for an ETIAS if you have a Trinidadian passport, as this will become a mandatory travel authorization.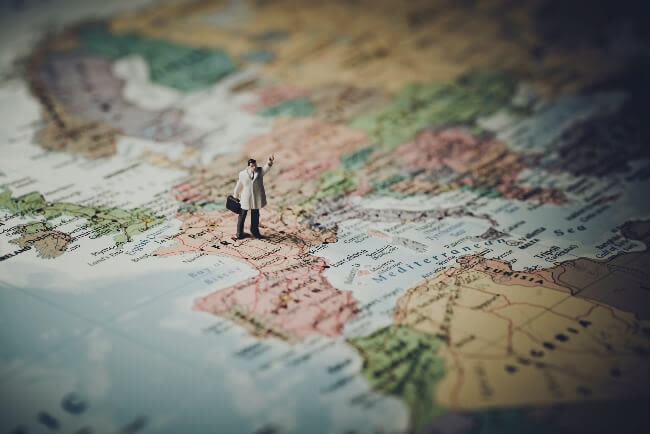 The ETIAS is not the same as a paper visa because it's a lot easier to get. Plus, with iVisa.com you can apply for it at any time.
Keep reading below to see how to apply for an ETIAS for Citizens of Trinidad and Tobago.
Frequently Asked Questions
How can I get the ETIAS with iVisa.com's service?
Visit our application page.
After you enter the page, fill out the form with basic information about yourself and your travel itinerary.
Select a processing speed.
Our experts evaluate your request and let you know if there are problems. Obtain your ETIAS via email. *Print or present the ETIAS to the immigration officers at the airport in your European destination.
Do I need an ETIAS if I'm from Trinidad and Tobago?
You'll need an ETIAS only if you plan to visit a country in the Schengen Area, as this document is accepted only in that area.
For Trinidadians, it'll be mandatory starting in 2022, but you'll be able to apply online from anywhere with iVisa.com.
What is an ETIAS?
ETIAS stands for European Travel Information and Authorization System and it's an online proposal created to strengthen the European borders.
You can apply for it here.
What documents are required to apply for an ETIAS?
To apply for the ETIAS for Citizens of Trinidad and Tobago the simplest way possible, you'll just have to get the following items and apply with iVisa.com's online form:
Scanned copy of your valid passport, which is necessary to process your ETIAS correctly with your personal details.
Valid Email Address, which is also necessary to receive the actual document and all of its updates.
Method of Payment to pay for the ETIAS. You can use Paypal or a debit/credit card with us.
Apply now for your ETIAS online.
How long is the ETIAS for Citizens of Trinidad and Tobago valid for?
The ETIAS keeps the same validity regardless of the nationality. This document is valid for 3 years, or until your passport expires. It'll allow you to stay in the Schengen zone for 90 days within a 180-day period.
Feel free to apply with our services here.
What are the processing times and prices for the ETIAS?
The average price could be around 7 euros, but it can increase a little depending on forthcoming updates. However, by using iVisa.com, you'll have to pay an extra fee to obtain this document faster.
In that case, you'll be able to choose one of these processing options:
Standard Processing: this alternative allows you to get your ETIAS with iVisa.com in the most affordable way achievable.
Rush Processing: you can obtain the ETIAS very fast with this alternative, but the price increases a little more.
Super Rush Processing: this option is the most expensive because it allows you to receive your ETIAS very fast.
How can I get an ETIAS for Citizens of Trinidad and Tobago?
You only have to follow this 3-step process to apply for your ETIAS with iVisa.com and get it on your email inbox as fast as you need:
First, fill in the [online form] and choose your processing time.
Second, verify all the information you gave and pay for the service.
Third attach the scan of your passport to the form and submit it so that you get the ETIAS by email inbox.
You can contact us if you have doubts.
Is iVisa.com a safe service?
Yes, we have a modernized system that never jeopardizes any of our client's private information, which is why many travelers have trusted our services and you can see that in these reviews.
Where do I get more information about the ETIAS for Citizens of Trinidad and Tobago?
To find more information about the ETIAS, visit our webpage or contact our customer service team at any time, day or night.