Tuvalu has a visa-free arrangement with the European Union. That's why the Citizens of Tuvalu can visit Europe short-term without having to get a visa or travel permission. However, this visa-exempt law will change by the end of 2022 when the ETIAS for Citizens of Tuvalu is launched.
The good news is that the ETIAS will be a lot easier to get than a paper visa, as you'll only have to fill in an online form which will be available on the Internet at iVisa.com.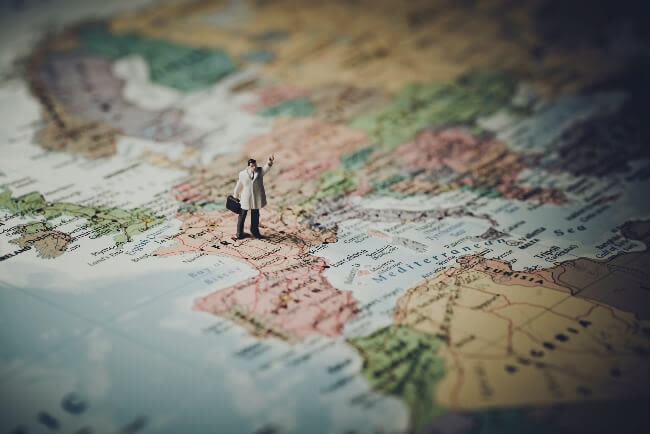 To see how to get an ETIAS for Citizens of Tuvalu, keep reading the lines below.
Frequently Asked Questions
How can I apply for an ETIAS with iVisa.com's online service?
Enter iVisa.com's application page.
Once you're on that page, fill in the application form by giving some basic information about yourself.
Pick a processing time.
After that, our experts will evaluate the request and they'll let you know if there are any problems.
Get your ETIAS by email.
Print or show the ETIAS to the immigration authorities at the airport in your dream Europe destination.
Do I need an ETIAS if I'm Tuvaluan?
You'll have to apply for an ETIAS only if you intend to visit the Schengen zone, as this travel document is accepted only by the Schengen member states.
For Tuvaluans, it'll be obligatory starting in 2022, but you'll be able to apply online at any time and from anywhere with iVisa.com.
What is an ETIAS?
ETIAS is the acronym for the European Travel Information and Authorization System. This visa-waiver system is being implemented by the European Union to increase its internal and external security and further fight terrorism.
You can get your ETIAS on this link.
What documents are required to get an ETIAS?
You can get the ETIAS for Citizens of Tuvalu easily by using iVisa.com's online form. With our application form, you'll only have to provide these items:
A scanned copy of your passport as this is required to process your ETIAS correctly with your private information.
An email address so that you can receive the ETIAS and all of its updates.
Payment options to pay for the ETIAS. We accept Paypal or debit/credit card.
How long is the ETIAS valid for?
The ETIAS for Citizens of Tuvalu is valid for up to 3 years, or until your passport terminates its validity. With an ETIAS, you can stay in Europe for 90 days in a 180-day period.
You can get your ETIAS here.
What are the processing times and prices?
Right now, the predicted price based on the information we have available is 7 euros, but it might change in the future. Besides, when you use iVisa.com, you have to pay an extra fee, but that's just to get your document faster and easier.
We offer three processing times according to how fast you need the ETIAS:
Standard Processing, which allows you to obtain your ETIAS in the most affordable way possible.
Rush Processing, which processes the ETIAS faster, but the price increases a little.
Super Rush Processing, which allows you to get your ETIAS very fast by paying the highest price.
How can I apply for an ETIAS?
All you have to do is to complete this 3-step process to get your ETIAS with iVisa.com. This way you'll receive it in your inbox as fast as you want:
First, complete the online form and select the best processing time for your travel plans.
Second, check all the information you gave before paying.
Third, once you pay for the ETIAS, upload the scan of your passport and click the submit' button.
You can contact our customer service center if you have doubts.
Is iVisa.com safe?
Yes, iVisa.com has an updated system that never exposes your private information. That's why many travelers have trusted our services and you can confirm that by reading these comments.
Where do I get more information about the ETIAS for Citizens of Tuvalu?
If you want to learn more about the ETIAS, go to our webpage or reach out to our customer service department by chat if you prefer personal assistance at any time.