All Uruguayan citizens visiting the Schengen nations will need an ETIAS visa waiver soon. The European Travel Information and Authorisation System (ETIAS) will be launched by the end of 2022, and it'll be available through online forms like the one we have at iVisa.com.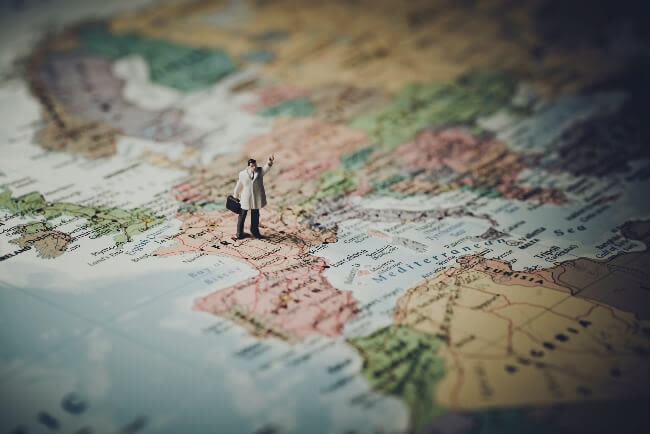 The ETIAS is an important measure to protect the Schengen region from terrorist attacks and increase safety for locals and foreigners. That's why it'll be mandatory once it's ready.
You can get your ETIAS with us in no time, but we recommend you read the information below to apply for the ETIAS for Citizens of Uruguay successfully.
How can Uruguayans get an ETIAS with iVisa.com?
First, you have to enter the request page.
Complete the online form by giving important information about yourself and your trip.
Choose the processing time.
Our specialists will review the application so there are no mistakes. You'll receive the updates by email.
Get the ETIAS by email inbox.
Download or print the ETIAS so that you can show it to the officers at the International airport.
Frequently Asked Questions
Do I need an ETIAS if I'm from Uruguay?
Yes, you do. Uruguay is one of the 60 countries eligible to get an ETIAS travel authorization by the end of 2022. An ETIAS travel authorization will allow you to visit 22 Schengen member states.
Obtain the ETIAS for Citizens of Uruguay.
What is the ETIAS?
The ETIAS is an electronic system that will allow you to obtain online permission to enter the Schengen zone. It'll be valid for 3 years, and it'll offer you multiple-entry permission and a maximum stay allowed of 90 days within a 180-day period. Get yours here.
What requirements do I need to apply?
There aren't many items required to apply for the ETIAS for Citizens of Uruguay. By using iVisa.com, you'll just have to find the following list:
A clear copy of your passport's info page so that the EU authorities get to check your private information
A valid email address so that you can receive your ETIAS safely and on time.
Means of payment to pay the fees. With iVisa.com you can choose between a debit/credit card or Paypal.
Get your ETIAS with iVisa.com now.
What are the prices and processing times?
The official price of this document is still under debate. For now, we can offer you general information about our processing times so that you take it into account once we launch the ETIAS:
Standard Processing plan in which you pay less but still save effort.
Rush Processing plan in which you pay a little more and get your ETIAS faster.
Super Rush Processing plan in which you have to pay even more because you get the ETIAS as quickly as possible.
Apply for the ETIAS for Citizens of Uruguay.
How can I obtain the ETIAS for Citizens of Uruguay?
At iVisa.com we designed an effortless online form to obtain the ETIAS. It only has 3 parts to complete:
The first part is to fill out the online form and pick the processing time you prefer for your travel plans.
The second part is to double-check the private information you previously wrote and pay for the ETIAS.
The third part is to scan, upload, and add the required documents to the form so that you can complete the process, and then just wait for the ETIAS results to arrive by email.
You can always contact our customer service center if you have problems.
Is iVisa.com a safe service provider to use?
iVisa.com can guarantee safety thanks to its professionalism that's been notorious for more than 6 years. We've been offering not only e-Visas, but other travel documents the easiest, safest, and fastest way possible.
You can read our reviews to see how our clients have been satisfied with us!
Where do I get more information about the ETIAS?
Obtain other information related to the ETIAS for Citizens of Uruguay on our website. You can also contact iVisa.com's customer service department to receive personalized and prompt attention.