The new visa-waiver ordinances that will be in use for the ETIAS (Electronic Travel Information and Authorisation System) soon may affect immigrant residents in European countries. The ETIAS will be an obligatory system by the end of 2022 and citizens of 60 nations will be eligible for it whenever they plan a trip to Europe.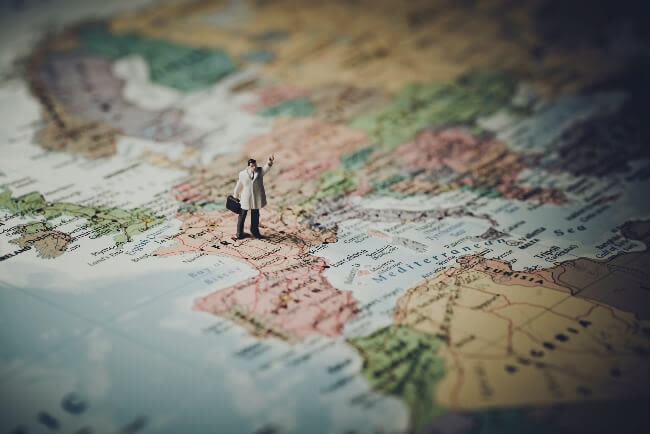 The good news about the ETIAS is that it will be completely electronic, so you can get it just by filling out an online form. This process shouldn't take long and it should be pretty easy for you.
Read more below to find out about the ETIAS policy regulations and the ETIAS for EU Residents.
Frequently Asked Questions
What is the ETIAS program?
ETIAS is a program created to improve security in Europe by screening visitors before they have arrived in the Schengen zone. The ETIAS process will allow the authorities to determine whether a traveler can enter the Schengen zone or not.
To get an ETIAS travel authorization, you'll have to complete a straightforward online form. In that form, you have to enter your details such as your name, date of birth, information about your trip, and some security questions.
By corroborating information against various databases, ETIAS will be able to determine if a person is a danger to any of the Schengen member states.
What items are required to obtain the ETIAS?
To successfully apply for the ETIAS, it's necessary to have the following items on hand:
Your biometric passport to process your data.
An email address in use.
A payment method like a Paypal or credit/debit card.
These are the main requirements that you must have before proceeding with the form. Without the right travel items, you could get a denied entry to the Schengen Zone.
What should I consider about the ETIAS for EU Residents?
60 countries will need to apply for an ETIAS travel authorization to enter the Schengen area. However, more nations will be added to the scheme in the future.
If you live in an EU member state, the ETIAS visa-waiver program may or may not affect you depending on your country of origin. Citizens in Europe won't be affected by ETIAS in their resident country. But, if they intend to travel to Europe, it may be necessary to apply for an ETIAS.
By now, residents of a European country won't require an ETIAS to carry on living in the respective European country. Residence in a Schengen country doesn't qualify for the ETIAS either because it's strictly for travel purposes. Nevertheless, there may be further laws for those who wish to leave their residence country and visit other Schengen member states .
If you are a foreign citizen who needs a Schengen visa to visit other European countries, you'll probably still have to apply for the respective Schengen visa. Those who must get a visa to visit other Schengen countries won't need an ETIAS.
On the contrary, residents in European countries who didn't previously need a visa to travel to other EU member state countries may have to apply for an ETIAS to visit other European countries.
You can learn more about the ETIAS for EU Residents here.
What are the processing times and prices?
The average price for this document is around 7 euros, but it may vary in the future due to some updates that the EU Commission allowed.
With our online service, you have to pay an extra fee but only to guarantee a quicker and more reliable process for the ETIAS. This way, you can obtain it without much trouble.
We provide you 3 processing options:
Standard Procedure: to get your ETIAS in a few days and without paying a lot.
Rush Procedure: to receive your ETIAS in less time by paying a bit more.
Super Rush Procedure: to obtain your ETIAS in the shortest time possible by paying the most expensive price.
Get more help about the ETIAS for EU Residents on this link.
How can I apply for an ETIAS?
The main thing you need to fill in the online form is your biometric passport, as the rest of the documents and items are needed only to obtain the actual document and pay for it.
You don't have to be an expert on forms to apply for the ETIAS. Nevertheless, by using the official websites, you might have to fill in tedious forms and wait for the servers to be ready.
That's why we recommend using our application form because it'll only have these easy 3 steps:
The first step is to fill in the application form and choose your processing option.
The second step is to verify that the private information you offered is correct so that you can pay for the ETIAS.
In the third step, you must upload and add the items to complete the online form and get your approved ETIAS by e-mail inbox.
How safe is iVisa.com?
At iVisa.com we can guarantee a high-quality service thanks to our professionalism and hard work. Applying with our online application is safe thanks to our updated platform.
We never endanger private data, and we never hold payment details while you pay for your travel documents. You can prove how professional we work in our reviews here.
Learn more about the ETIAS for EU Residents
By checking our website you'll be able to learn other useful tips about the ETIAS, but feel free of reaching out to our customer service center if you prefer to receive personal attention, we're ready to assist you 24/7.