By the end of 2022, it'll be mandatory to have an ETIAS document to enter the Schengen zone, at least for those citizens who are visa-free. This document will not require as much work as the Schengen visa because you'll be able to receive it through an online form.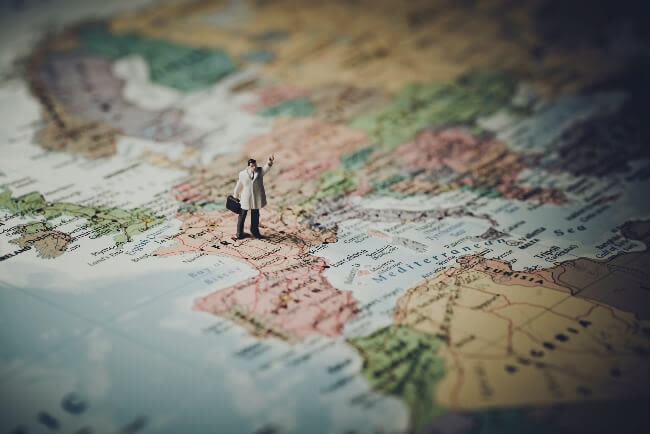 Furthermore, one of its main benefits is that it'll allow you to have a stay of up to 90 days per Entry, which is followed by multiple entries. That's just to mention a few of those benefits.
There are more things you can discover about the ETIAS length of stay and its benefits, so we recommend that you continue reading.
Frequently Asked Questions
What is the ETIAS?
ETIAS is an electronic system created to increase security in Europe by screening travelers before they arrived in the Schengen Area. The ETIAS process will allow immigration officers to define whether a traveler can enter the Schengen Area or not.
To obtain an ETIAS travel authorization, you'll have to fill in a straightforward online form. To fill in this form you'll just have to insert your basic information like passport ID, trip schedule, and so on.
Keep in mind that your information will be corroborated by international databases like Interpol to ensure that you're not a threat to Europe.
What do I need to obtain my ETIAS on time?
You'll have to hand over a few items to start the online process successfully. This list of items is always the same regardless of your process method (iVisa.com or an official EU page). However, not all the companies that help you with the ETIAS accept Paypal as a payment method, so keep that in mind:
The first thing you need is your biometric passport.
You also need an email address in use.
Lastly, you need a Paypal or credit/debit card to complete the payments.
Is the ETIAS a Schengen visa?
No, the ETIAS isn't a Schengen Visa because both documents have different uses.
You can only apply for a Schengen visa at a local embassy, while the document you receive with the ETIAS is available through an electronic form. In other words, the ETIAS works like an electronic travel authorization, totally different from a paper visa like the Schengen Visa.
Another difference is that the ETIAS is available for visa-free countries, while the Schengen Visa is obligatory for the rest of countries that aren't under a Schengen visa-waiver program.
What should I know about the ETIAS length of stay?
The ETIAS length of stay is probably one of the main concerns when planning a trip to Europe. The good news is that once you apply for this document, you probably won't have to do it again for a long time.
The ETIAS length of stay is up to 90 days in a 180 day period, allowing you to have multiple entries. Besides, this document is valid for three years or whenever your passport expires.
What are the processing times and prices?
The average cost of this travel document is around 7 euros, but you should know that this price will probably change due to some updates that the EU Commission recently made.
You should also notice that our service includes an extra fee to guarantee a faster and more secure process to obtain the ETIAS. However, we don't offer just one price, but three depending on your needs:
Standard Procedure: to obtain the ETIAS effortlessly by paying the least expensive price.
Rush Procedure: to get the ETIAS in a shorter time by paying more.
Super Rush Procedure: if you prefer to get your ETIAS the fastest way possible, even if you have to pay more for that.
Check more information about the ETIAS length of stay on this page.
How can I obtain an ETIAS?
To complete the online form successfully you basically need your biometric passport because the other items are required only to get the document safely and pay for it.
There's no need of stressing out about the application process to get the ETIAS. Although, using official websites might be tedious due to their long forms and crowded servers.
At iVisa.com we offer you an easier and faster process, where you'll just have to do the following:
First, fill in the request form and select the best processing option for you.
Second, verify that the information you gave in step one is correct so that you can pay for the ETIAS.
Third, add the items required to finish the online form and get ETIAS as fast as you selected while applying.
How safe is iVisa.com's service?
At iVisa.com we can assure high-quality assistance thanks to our professionalism and arduous work. Applying with our online form is secure thanks to our modern platform.
We never jeopardize private information, and we never keep payment details while you pay for the documents. We invite you to check our reviews here if you have doubts about it.
Learn more about the ETIAS length of stay
By exploring our website you'll be able to see other useful tips about the ETIAS, but don't forget to reach out to our customer service center if you prefer to get personal service, we're ready to help you whenever you prefer.