One of the biggest advantages of ETIAS is that you can use it for a long period because it'll be valid for up to 3 years. Besides, applying for an ETIAS will be easy since you'll only need an electronic device and the Internet since the process will be 100% online.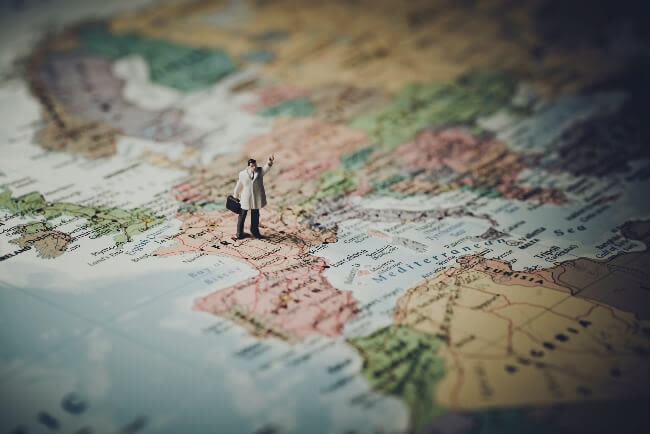 Another detail that's usually important about the ETIAS is to know if there's an ETIAS Multiple Entry since it's convenient to enter Europe more than once, especially when it comes to business trips or family visits.
If that's your question, we advise you to be attentive to our list of questions, as we will answer this doubt and others.
Frequently Asked Questions
What is the ETIAS(European Travel Information and Authorization System)?
The ETIAS (European Travel Information and Authorization System) is an online program that operates for third-country citizens from visa-exempt countries. At the moment, at least 60 nations will be able to get the ETIAS visa-waiver travel permission online.
This online visa-waiver program offers you an electronic paper linked to your passport which will permit you to enter any country in the Schengen Area. After you arrive in Europe, you can visit the Schengen member states for at least 90 days per Entry.
This program was needed for better border control. That's why the European Commission recently launched it and it's ready to make it available in 2022. This visa-waiver program aims to strengthen the external frontiers of the European Union.
Which countries can get an ETIAS?
The nations that are eligible for the ETIAS are those that don't have to get a Schengen Visa or EU-Visa to visit Europe.
You can verify your eligibility on our webpage. This way you can also view if you can get another type of document if you're not qualified for the ETIAS.
What are the differences between ETIAS and Schengen visa?
The process of getting a Schengen visa is much more complicated and demanding than the process of applying online for the ETIAS.
The Schengen visa is only available at a local embassy, while the ETIAS is available through an online process, so you can apply for it at any time and from anywhere.
Plus, the ETIAS is required only for those visa-free countries, while the Schengen Visa is mandatory for the other countries that aren't exempt.
What documents or items are required to get the ETIAS?
The ETIAS doesn't involve much effort so it's not difficult to apply for it. However, you still have to give a few items so that we can prepare your ETIAS as quickly and as easily as possible.
Keep in mind that if you apply with another service that's not ours, you'd still have to give the following things:
A valid biometric passport.
A visible scanned copy of the passport.
A valid e-mail address.
Your credit or debit card. Your Paypal account is also valid. This is necessary for payment.
To see other information about the ETIAS Multiple Entry, click on this link.
How much do I have to pay for the ETIAS permit?
The price that had been stipulated for this document has changed over time because the European Commission has had to reinforce the system to guarantee everyone's safety.
That's why the approximate 7 euros may increase in the future, although it's most likely that it's only the minimum necessary so that any safe traveler can acquire it.
As for our services, they have an extra fee to guarantee high quality. As we don't have the total price for this document yet, we'll offer you general information about what we offer:
Standard Processing: in case you want to save money because this is the cheapest process and it saves you a lot of effort.
Rush Processing: in case you want to receive your ETIAS in a shorter period, so you have to pay a bit more.
Super Rush Processing: in case your trip is urgent and you require your ETIAS as soon as possible, although that's why it's more expensive.
Other details about the ETIAS Multiple Entry are available here.
Can I get an ETIAS Multiple Entry?
The ETIAS has already multiple-entry permission because this document is valid for 3 years. Plus, you can use it to stay in Europe for 90 days per Entry.
How can I obtain an ETIAS?
Applying for the ETIAS is fast and comfortable, especially when you use iVisa.com's service. Since this is an electronic travel document and not a paper visa, you can only apply online.
The ETIAS application process can be described in these steps:
First, you'll have to fill in the online form. This form must include your private details and other useful travel data. You must also choose a procedure option.
The second step includes reviewing the payment option, the private details, and making the payment.
In the third step, you'll have to upload and attach the items required to complete the online form and get the approved ETIAS by e-mail.
Is it safe to apply with iVisa.com?
We have done all that's possible to assure a high-quality service that doesn't put our database in danger. We're continually renewing our systems to keep this commitment intact.
Therefore, you can feel relieved when using our online application.
What else should I know about the ETIAS Multiple Entry?
The most important thing to consider about the ETIAS Multiple Entry is that you'll already have multiple entries when applying for this document, so you don't have to specify it apart.
You can receive more info about this on our website, and you can also reach out to our customer service center if you have questions about our online service. It's time to take a step forward to visit Europe with ease!