Europe still remains the go-to place for travel enthusiasts. There's more to cities like Amsterdam than their notorious "coffee shops" and the famous Red Light District. You can choose to spend your day biking through the stylish streets of the cities before exploring noteworthy museums and architecture, such as the Verzetsmuseum, the Van Gogh Museum, and the Anne Frank House.
You can even enjoy a picnic feast in Vondelpark for lunch, or take a boat tour along the many canals that the city has to offer. Friendly locals and affordable hotels are something that keeps bringing travelers back to this wonderland, especially during the warmer months.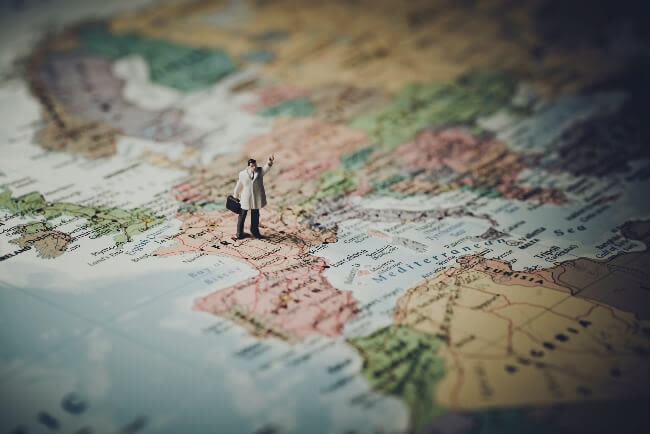 Use the Visa Checker Tool at iVisa.com to check whether your citizenship demands any travel documentation to allow you to enter the Schengen Zone. The tool lets you get a better idea of all the documentation (whether required) that is needed to enter a particular country or region depending on your citizenship.
Read more about the ETIAS for citizens of Marshall Islands along with the following questionnaire and get a better idea of its relevant details.
Frequently Asked Questions
WHAT IS AN ETIAS VISA WAIVER?
ETIAS is referred to as the European travel information and authorization system. It will be a mandatory document to have from 2022 onwards for citizens from visa-exempt countries.
It is to pre-screen travelers to get a clearer picture of their travel history, background checks and to increase security and restrict terrorism.
Know about the requirements for the ETIAS for citizens of Marshall Islands with iVisa.com.
WHICH ARE THE NECESSARY THINGS REQUIRED TO GET AN ETIAS AUTHORIZATION?
To get an ETIAS visa waiver, all you need are the following items:
A valid passport: A scanned copy of your passport will be needed to retrieve your personal travel history.
Email address: Our team of experts will deliver the travel document at your provided email address.
Payment Details: Your debit/credit card or a Paypal account will be needed to pay the processing fee online.
WHAT INFORMATION WILL BE NEEDED TO APPLY FOR THE ETIAS FOR CITIZENS OF MARSHALL ISLANDS?
While applying for an ETIAS there is some basic information that you need to provide, such as:
Full name.
Date of birth.
Nationality.
Address.
A valid email address.
Contact number.
Your passport's issuance and expiry date.
Some basic health-related questions.
Apply with iVisa.com for a smoother experience in the processing of documents.
HOW LONG CAN I USE THE ETIAS AND STAY IN THE SCHENGEN AREA?
The ETIAS authorization is valid for up to three years from the date of its approval, so you will be able to enter Europe multiple times within three years.
You can stay, using ETIAS, in the Schengen Area for 90 days within the 180 days period. If you want to know more about the validity of the ETIAS for citizens of Marshall Islands, visit this link.
WHAT WILL BE THE COST AND PROCESSING TIMES FOR THE ETIAS APPLICATION WITH IVISA.COM?
There are three processing options available at iVisa.com related to the ETIAS for citizens of Marshall Islands.
Each one of them has a different processing time and cost. These are the three different options:
Standard Processing Option: This is the least expensive option as it requires the longest processing time.
Rush Processing Option: This option is a bit more expensive, and it gets your application processed faster than the Standard processing option.
Super Rush Processing Option: This option is the most expensive option, and it also gets your application processed within a few hours, especially when you have a shortage of time.
If you want to get your ETIAS processed early, then you must opt for the Super Rush processing option.
WHAT ARE THE STEPS INVOLVED AT IVISA.COM?
It is a very simple task to apply for any travel documentation with iVisa.com. It won't take much of your time, 20 minutes or less, to fill the application with iVisa.com.
The steps involved are:
Fill in the application and then select an appropriate processing option. You will also need to answer some basic questions.
Pay for your ETIAS application using your credit/debit card or PayPal account, make sure to check that all the information is correct before making the payment.
Upload the scanned copies of all the requested documents.
IS IVISA.COM SAFE TO APPLY?
Yes, iVisa.com is quite a safe place to use for your ETIAS application. Your information is kept secured and is treated with the highest priority.
So, put an end to all of your worries with this trusted agency. You can also read the reviews that our customers have left in the comments section.
WHERE CAN I GO IF I HAVE FURTHER QUESTIONS?
Yes, you are free to contact us. Our customer service agents are at your service 24/7.
Our agents will guide you and in case of any doubts, you can also visit iVisa.com's web page and learn more about the ETIAS for citizens of Marshall Islands.