Citizens of Macao can travel to Europe, specifically to the Schengen zone without many hiccups. Barcelona's diverse architecture sets the city apart from other European destinations. Gaudí's Park Güell and La Sagrada Família are beyond impressive, as are the Catedral de Barcelona (also known as La Seu), Montjuïc Castle, and the many medieval buildings in the Gothic Quarter.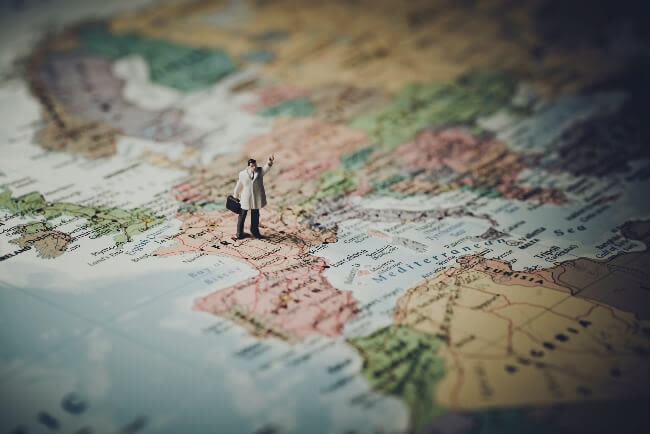 When you tire of taking in the city's stunning architecture, relax on La Barceloneta beach, sample a smattering of tasty local tapas, or sip sangria along Las Ramblas.
Learn more about documentation for travel like the ETIAS at iVisa.com.
Read through this article to know more about the ETIAS for citizens of Macao.
Frequently Asked Questions
DO MACAOAN PASSPORT HOLDERS NEED AN ETIAS FOR CITIZENS OF MACAO?
Macao citizens are required to hold an ETIAS in order to enter Europe whether they are doing it by land or by sea.
The good news is that this visa will also allow you to travel to any of the Schengen area countries, so it is a great visa to have. Get yours by clicking here.
WHICH ARE THE REQUIRED DOCUMENTS TO APPLY FOR AN ETIAS FOR CITIZENS OF MACAO?
Your ETIAS Application will require you to provide us with some information, but don't worry it is mostly very easy to do so.
We will need from you:
A valid passport: You need a valid passport that has not expired and has an empty page on it for your visa.
An Email account: We need to have a verified way to send you your information and contact you.
A Card or Paypal Account: To pay for your application you can use a card (debit or credit are both accepted) or if you prefer so you can use a Paypal account.
HOW CAN I APPLY FOR AN ETIAS FOR CITIZENS OF MACAO USING IVISA.COM?
Applying with iVisa.com is extremely simple. Follow our three-step guide!
One: Apply online by filling out the information we request and choosing what you need
Two: Review your forms and upload any required documents
Three: Click send, complete your payment information and forget all about it until we send you an email.
ARE THERE DIFFERENT PAYMENT OPTIONS FOR THE ETIAS FOR CITIZENS OF MACAO AND HOW LONG WILL I NEED TO WAIT TO HEAR BACK FROM YOU?
We do have different payment options for you, just choose between a credit card a debit card, or a PayPal account.
Your application will have a specific fee depending on how fast you need it.
Standard: As the name implies, this is our basic package. You pay the lowest price and get your documents in a standard time.
Rush: For a small extra fee we will rush out our processing times so you can get your documents a little bit faster.
Super Rush: Can't afford to wait? Get our premium package where we will prioritize your application so that you get your documents ASAP!
HOW LONG WILL MY ETIAS FOR CITIZENS OF MACAO BE VALID FOR?
The validity of your visa waiver depends on several factors like the purpose of your trip and the type of visa you are applying for. All that information will be found on your approval.
If you are unsure of what this means get in touch with our customer service team.
IS THIS A SAFE WAY TO PROCESS MY APPLICATION?
iVisa.com is an extremely safe and reliable platform. We have made it our business to keep our customers satisfied. Don't believe us? Check their reviews.
We are committed to great service, using a safe state of the art platform and an expert team at your service.
WHAT IF I STILL HAVE SOME MORE QUESTIONS ABOUT THE ETIAS FOR CITIZENS OF MACAO?
Our super customer service team is only one click away, but make sure you navigate through our blog first because there are tons of articles there that may just have the answers you are seeking.