For a lot of tourists around the earth, traveling to Europe is always a must. This continent has many nations with their charms and treasures. That's why the European Union Commission originated a visa-waiver system called ETIAS, to keep European tourism intact but also to defend its borders from dangers related to unauthorized immigration and terrorism.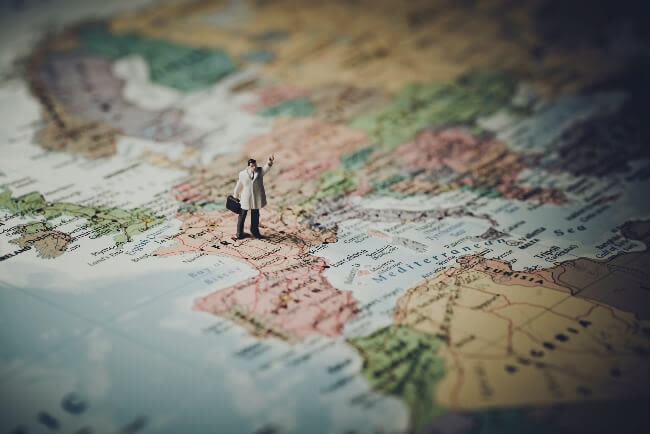 The ETIAS is a visa-waiver program, but there are still some doubts about it, including how it works and how you apply for it. We can tell you that applying for a ETIAS Visa won't be difficult and won't take you much time if you use iVisa.com.
You might want to know 'What is an ETIAS visa waiver' right now, and that's why we recommend you read the questions below so that you can check the answer among other useful tips like how to apply for an ETIAS online.
Frequently Asked Questions / ETIAS
What is an ETIAS visa waiver?
ETIAS or European Travel Information and Authorization System is a multiple entry travel document that allows applicants to enter the Schengen countries for a total stay of 90 days per entry. The purposes of the visits must be for tourism, medical emergencies , business, or family visits.
The European Commission launched the ETIAS visa waiver system for all the citizens who currently don't need to get an EU-Visa or Schengen Visa to travel to Europe. This travel permit was created to strengthen and protect the borders of the Schengen zone.
The ETIAS visa waiver system will prescreen the traveler's info for any potential security or health dangers before they even arrive at European borders. This system will be ready to use by the end of 2022.
Is the ETIAS the same as a Paper Visa?
The ETIAS is not a visa, but a travel document for a visa waiver. Therefore, it's not necessary to visit an embassy or consulate to apply for it.
The ETIAS isn't a substitute for a student or work visa. That's why we remind you that if you want to live, study, work, or stay in Europe longer than 90 days, then you'll be required to get another visa from a diplomatic mission.
Do you want to see what is an ETIAS visa waiver? go to this link.
What items are necessary to apply for an ETIAS visa waiver?
You must collect some items and documents before getting the ETIAS as they're required for performing the application procedure. However, something good about this is that this process isn't complicated, so you won't need many things.
Always be sure that you can meet the ETIAS requirements to fill in the online form without issues.
These are the only things you'll have to get to apply for the ETIAS:
The first thing you need is your passport with a validity of 3 months minimum from the date of entrance.
You also need a debit or credit card, or a Paypal account so that you can pay for your document.
The last thing you need is an email address to get the ETIAS.
Want to see what is an ETIAS visa waiver? Click here.
What is the price?
Before talking about prices, keep in mind that the EU commission accepted some changes to the Schengen visa code in 2019. These changes involve pricing reformation in the ETIAS Visa Cost.
Therefore, there will be new prices soon for all travelers, including children. Before that, the only price we had was 7 euros, but it'll change soon. This change was essential to help the Schengen nations include the costs of visa processing and also to update all the means available to face the issues caused by unlawful migration and terrorism.
With iVisa.com, you'll be able to pick one of the following processing times and therefore obtain your ETIAS quickly and easily, but these prices will have an extra fee to do our job:
Standard Processing time: In case you want to pay the least expensive option and obtain your ETIAS easily.
Rush Processing time: In case you prefer to get your ETIAS faster and pay more.
Super Rush Processing time: If you want to enjoy the fastest service possible.
How can I apply for an ETIAS online?
The official process that the EU commission created for this document is very simple, but it's still easier and a lot faster to apply with iVisa.com's online form. With our application form, you avoid time-consuming questionnaires and the tedious lists of papers required.
You just have to follow these steps:
Firstly, choose the processing plan you prefer and fill in the form.
Secondly, don't forget to review the information you gave before paying for the service using your credit/debit card or Paypal account.
Thirdly, scan all the documents required and attach them to the online form before sending it.
If you want to see what is an ETIAS visa waiver, click on this link.
Is it safe to apply for this document?
iVisa.com is quite strict with the security of its platform. At iVisa.com, we have an up-to-date system that won't put your private information at risk once you apply with the online form.
However, in case of doubt, you can always take a look at our reviews.
Get more information about the ETIAS visa waiver
We'll probably be telling other details about the ETIAS soon, which is why we suggest staying alert to iVisa.com's website. Getting in touch with our customer service is also an option if you have doubts.
Don't forget to apply for your ETIAS here once we launch the application form.