Coming up by 2021, all foreign citizens wishing to enter the Schengen zone will have to get an ETIAS Visa. Don't get fooled by its name, it's not as difficult as the paper visa as it's a document you'll be able to have with an online form.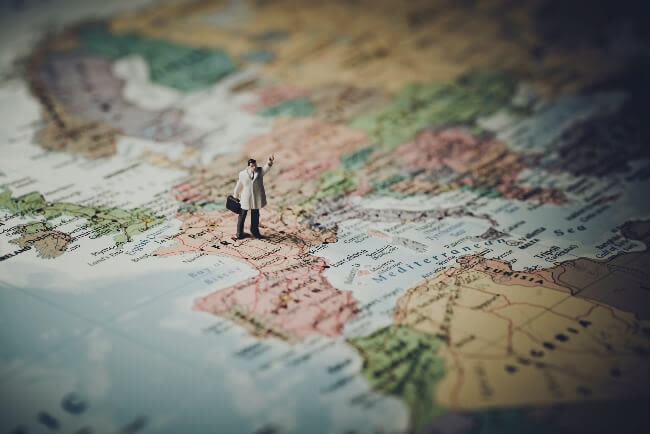 It'll be mandatory to enter any of the 26 Schengen passport-free zone countries, meaning that with just one application you could easily enter all of these nations since they have no border controls.
There's already an average ETIA Visa Cost available, but the price might change depending on certain circumstances. Keep reading the info below to learn more.
Frequently Asked Questions / ETIAS
What is an ETIAS?
ETIAS stands for European Travel Information and Authorization System, which is a new proposal for a border control system. This system was created by the European Commission, and it aims to strengthen the outer borders of the European Union.
The system is completely online, and you can have the actual document with iVisa.com.
This document is valid for 3 years from the date of issue or until your passport expires, whichever comes first.
Why is the EU launching an ETIAS program?
The goal of the ETIAS program is to strengthen external border controls as well as to improve the security in the European community, especially against terrorism threats and migration dangers.
What documents do I need to get an ETIAS?
The ETIAS conditions are required for completing the application process. This process will be similar to other travel authorization visa waivers like the US ESTA and the Canadian ETA, meaning that it won't take you much time.
As an applicant, you should make sure that you can fulfill the ETIAS requirements to complete the online form successfully.
You'll be requested to meet the following Europe visa waiver items:
A passport with a validity of 3 months minimum from the date of arrival.
A debit or credit card, or a Paypal to pay the ETIAS Visa cost.
A current email address where the approved ETIAS will be sent.
Want to learn more about the ETIAS Visa cost? Click here.
What is the ETIAS Visa cost?
The European Union Commission approved the proposed revisions to the Schengen visa code in 2019, which involves a price amendment in the ETIAS Visa Cost for a Schengen visa. It'll be effective starting in 2020.
The new ETIAS Visa cost has increased for all travelers, including children. This revision was necessary to help member states incorporate the costs of visa processing and also to increase the tools available to respond to issues caused by unauthorized migration.
The previous price mentioned was 7 euros, but it'll change soon. Plus, we can guarantee that the servers on official websites will be chaotic, which is why we recommend you to apply with us.
By using iVisa.com, you'll be able to choose one of these processing times and get your ETIAS fast and easy:
Standard Procedure: If you want to pay the least price.
Rush Procedure: If you prefer to get your ETIAS a bit faster and pay a bit more.
Super Rush Procedure: In case you prefer the fastest service at a premium price.
How to get an ETIAS online
Although the official procedure created to get this travel document is very simple, it's still more beneficial to apply with iVisa.com because you avoid cumbersome questionnaires and a long list of items required.
These are the steps to complete with us:
First, complete the initial questionnaire and pick your favorite procedure time.
Second, make sure that your information is ok to pay for the fees with your credit/debit card or your Paypal account.
Third, attach the documents to the online form once you finish the revision. After that, just send your form by clicking on "submit".
Are you ready to get your ETIAS? Click here to apply.
What is the difference between an ETIAS and an EU-visa?
ETIAS is an online document that applies to nationals of third countries who are visa-exempt .
This includes countries like the US, Canada, Japan, Australia, etc. Contrary to the ETIAS, the EU-visa isn't automated meaning that it can be obtained only by visiting an embassy.
Is it safe to apply for this document?
If there's something that iVisa.com can guarantee, its safety. This company has a top-notch safety system ready to use, so you can be sure that you won't be in danger once you apply with iVisa.com's service.
Everything you see and offer on this website can't be leaked just like that. Plus, you can always check our reviews to confirm that.
Learn more about the ETIAS Visa Cost
There might be more information about the ETIAS soon, so we suggest you stay alert to our website, or you can simply contact our customer service if you prefer. As for the rest, just get ready to apply here once we launch this document.