Going to Europe is one of the biggest dreams for most travelers around the world. However, there are some requirements to achieve that dream if you're a Moldavian citizen, such as the ETIAS. So, if you're wondering "what to know about the ETIAS for citizens of Moldova?" you're in the best place to learn about it. iVisa.com will help you obtain it effortlessly, so you don't spend time on the traditional paperwork.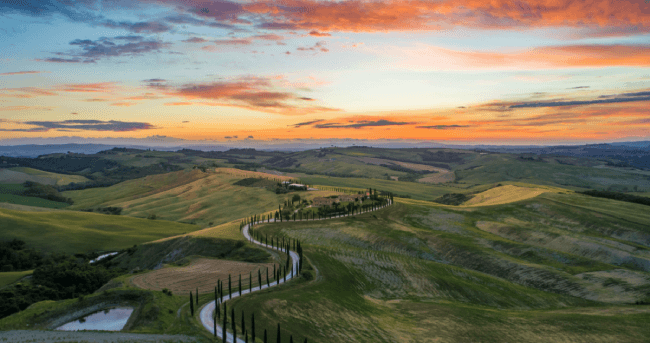 Check out more details about what to know about the ETIAS for citizens of Moldova in the following lines.
Frequently Asked Questions
Could you tell me what to know about the ETIAS for citizens of Moldova?
The ETIAS is a brand new document that grants a travel permit for 27 countries exempted from a paper visa to visit the Schengen Zone. It collects information from all arriving passengers, and it helps to strengthen the security of the region. Currently, citizens of Moldova can apply for an ETIAS.
What documents do I need to apply for the ETIAS?
Moldovian citizens wishing to get the ETIAS with iVisa.com won't need more than the essential documents to start with the process:
Travelers will need their current passport that must be valid for at least three months before their trip.
A valid means of payment such as a debit or credit card.
An email address.
What are the prices to obtain the ETIAS?
Thinking about your comfort, iVisa.com prepared the following three alternatives to get your ETIAS for Moldavian citizens. They vary from the cheapest to the quickest alternative.
Standard Processing Time: It is the perfect alternative for those looking for a cheaper choice for an average time waiting.
Rush Processing Time: You receive a faster service for a higher price.
Super Rush Processing Time: You get your document ASAP, but it is the most expensive option.
How can I apply for the ETIAS with iVisa.com?
It is easier than you think! iVisa.com designed the perfect alternative to avoid headaches.
First step: You will need to fill out the online form designed by our experts. It does not take more than ten minutes to complete. Don't forget to choose the processing time that you would like.
Second step: Verify that your information is correct, and continue with the payment. Up to this moment, iVisa.com accepts any debit/credit cards that you prefer.
Third step: Upload the required documents and submit your form.
Our team will process your form, and they will send the ETIAS to your email address. That's the answer to your question, "what to know about the ETIAS for citizens of Moldova?".
Are iVisa.com services safe to use?
Absolutely! iVisa.com takes the privacy of its customers very seriously. For that reason, we count on a high-security platform that meets all the conditions to protect your information from any leaks to third parties. You can also find an answer to your question, "what to know about the ETIAS for citizens of Moldova?". If you're hesitant about it, check out our reviews section so you have peace of mind.
How can I find out more about the ETIAS for citizens of Moldova?
If you're still not convinced about "what to know about the ETIAS for citizens of Moldova?" don't hesitate to reach out to our customer service agents. They will clear any questions or doubts related to the document. You can also send them a message to[email protected] if you prefer.
iVisa.com Recommends
Italy is known worldwide for its historical heritage from the Roman Empire, the Renaissance, and many other artistic movements. This is one of the favorite destinations for thousands of tourists from all over the world. If you consider visiting this country but don't know where to go, iVisa.com can help you. We will recommend a couple of places that may be of interest to you.
Your first stop should be Rome. This city is the perfect destination for anyone passionate about traveling and one of Italy's best things to do. There is a phrase that says: "all roads lead to Rome." In this city, you will be able to see some of the great architectural wonders of history, such as the Colosseum or the Pantheon, which will take you back to the best times of the Roman Empire. During your stay in this city, you can visit the Vatican, a country within a country. St. Peter's Square is one of the most beautiful architectural works of all.
Up to this point, you already know some other places in Italy. Nevertheless, you will need to obtain the travel permit first before entering the country.