Some countries that are not members of the European Union enjoy exemptions from Schengen visa requirements. Their citizens enjoy the benefit of being able to enter any Schengen Area countries without applying for a visa. There are 62 such countries at the moment.
If citizens of these countries want to travel to the Schengen Area, they will only be allowed to enter without a visa if their purpose for coming is business or travel. Each visit should not exceed 90 days. Schengen countries will allow these travelers to be involved in tourism or business activities but they will not be allowed to work or study. The provisions are fairly similar to the stipulations for using an eVisa.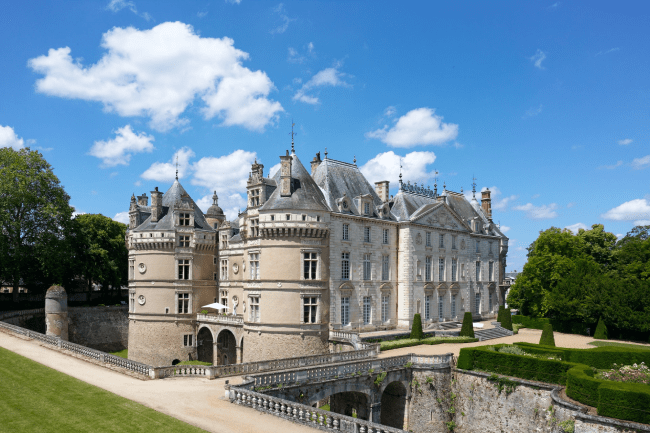 The European Union has recently looked for better ways to better manage the wave of entrants to their member countries, amid security concerns brought about by cases of terrorism. With this in mind, the EU set an objective to make travel to its member countries a safer and more secure experience.
The European Commission, partly to address these growing concerns and partly to reduce processing and waiting times, came up with the proposal for the France ETIAS. This article will give some information about the proposed new system as well as qualifications for applying for the same. Read on and find out what they are.
FREQUENTLY ASKED QUESTIONS
What is the ETIAS?
ETIAS is an acronym that stands for European Travel Information and Authorization System. The main goal of this system is to reduce the security risk that for travelers to the Schengen Area are exposed to. It will keep track of the arrivals movements and activities of all visitors coming from the 62 visa-exempt countries. All in all, it is comparable to the United States ESTA or Electronic System for Travel Authorization. However, the ETIAS is not yet active but is set for implementation in 2022.
The ETIAS will be conducting a strict security check of each individual applicant. The security check will determine if the applicant is qualified to enter the Schengen country of their choosing. Since these travelers are not required to apply for a visa, the system aims to make sure that there will be minimal security threats for Schengen countries and the people who visit them by gathering all the information about all applicants, and by updating and keeping track as necessary.
Travelers who are exempt from Schengen visa requirements may also use the France ETIAS if they are visiting for medical purposes or just transiting through. Sometimes, they may be required to present a Health Declaration Form so apply for one now.
What are the benefits of using the ETIAS?
The President of the European Commission, Jean-Claude Juncker, recognized that the main reason for instituting the ETIAS was escalating security concerns. In a speech, he said, "We need to know who is crossing our borders. This way we will know who is traveling to Europe before they even get here."
With the continued rise of terroristic activities and other threats to security, the EU realized that they wanted everybody who will travel to any of their member countries to feel that they are safe. The ETIAS mechanics is designed to cut down security threats significantly. The objective is to use data-gathering and analysis methods to ascertain the security risks of each applicant and determine if they should be allowed to enter or not. This pre-emptive method aims to identify potential threats before they become viable.
The system can also help reduce processing and waiting times, regulate migration using electronic tracking, and improve border management for EU member countries.
What are the countries that need an ETIAS authorization?
There are 62 countries that do not have to apply for a Schengen visa. This means that they will have to obtain an ETIAS authorization instead. These countries are listed as the following: Antigua and Barbuda, Bahamas, Barbados, Ukraine, Bosnia and Herzegovina, Moldova, Montenegro, North Macedonia, Albania, Brazil, Uruguay, Mexico, Panama, Paraguay, Peru, Argentina, El Salvador, Costa Rica, Nicaragua, Dominica, Honduras, Saint Kitts and Nevis, Trinidad and Tobago, Saint Lucia, Saint Vincent, Canada, Chile, Colombia, Georgia, Grenada, Guatemala, Hong Kong S.A.R, Brunei, Japan, Kiribati, Macao S.A.R., Malaysia, Marshall Islands, Australia, New Zealand, Samoa, Mauritius, Micronesia, Nauru, Palau, Serbia, Seychelles, Singapore, Solomon Islands, South Korea, Taiwan, Timor Leste, Tuvalu, Tonga, United Arab Emirates, Israel, United States of America, Vanuatu, and Venezuela.
Some countries may be added to the system before the launch in 2022.
What details go into the application?
Making applications and the entry process itself easy is one of the objectives of the ETIAS. They toned down the ETIAS application process relative to the process for visa applications. The required information from the applicant includes basic information such as passport and contact details.
However, the ETIAS will also require you to input any background information such as criminal records and health status.
How long is the ETIAS authorization valid for?
The ETIAS authorization is valid for a maximum of three years or until the expiration date of the travel document that was used in the application. The decision is determined by the risk factor of the applicant.
What documents will you need for the application?
Most of the time, applications for the ETIAS will require a valid passport from the applicant. In some cases, however, the applicant may need to submit a digital photo of himself. The photo needs to be different from the one in the passport.
What do I need to do if I'm not eligible for the ETIAS?
Only those from visa-exempt countries are eligible for an France ETIAS authorization. If you are not from one of the 62 countries listed above, you will need to apply for a Schengen visa. If you are from Saint Vincent (does not require a Schengen visa) going to France (in the Schengen Area), then you should need to apply for the ETIAS authorization.
Is it safe to apply with iVisa.com?
Yes, you can trust iVisa.com's service because we value security highly. We recognize the importance of protecting your personal information and will go to any length to ensure our systems are protected by the best security measures because we know how vital this task is.
I need more information. Where do I get it?
The iVisa.com website has answers to all questions related to the ETIAS. For any questions or concerns, feel free to drop an email at [email protected].