One of the most visited destinations in Europe is France, so it's not surprising to know that this country continues to facilitate its requirements so that tourists can visit it. For now, you can have the advantage of applying for an ETIAS.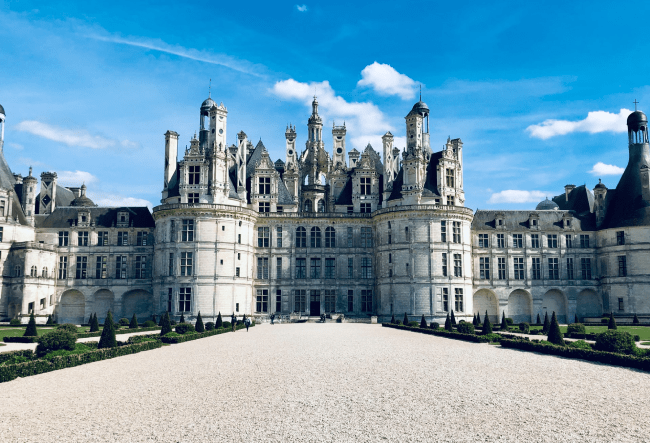 You can obtain the ETIAS through an online process, so you don't need to go to an embassy at all. However, you might be wondering if this document allows you to enter just once, which is why you'll be able to learn if the Frances ETIAS has multiple entries by reading this article.
For your convenience, remember that you can use iVisa.com's service to apply online for this document. This way, you'll have it as fast as possible without too much effort on your part.
If you want to know more about this process with iVisa.com, in addition to the details about the number of entries with the ETIAS, we recommend you read the following FAQs.
Frequently Asked Questions / FAQs
What is a France ETIAS?
What we know as ETIAS is the European Travel Information and Authorization System. As the name implies, this document is not necessary only to enter France, but to enter other countries in Europe. In the case of the France ETIAS, it means that you'll apply only for a document that allows you to enter France.
But in general circumstances, the ETIAS is a system that permits you to get electronic authorization to the Schengen Zone area. In simpler words, with this document, you can easily enter the 26 countries that form the Schengen Area.
Once you receive your ETIAS, you'll be able to enter France as your first destination, but you'll also be able to visit the other countries in the Schengen Zone as long as you don't exceed the maximum stay-allowed. Remember that these countries are globally known to grant free transit to their internal borders.
How many countries need to apply for the ETIAS?
There are at least 60 countries that are eligible to apply with the ETIAS online form. A lot of these countries are visa-free, but they still need this document to enter part of Europe.
How can I check if I'm eligible for this document?
If you want to know if you can apply for the ETIAS, you just have to use iVisa.com's Visa Checker Tool, which is visible at the homepage. To use it, simply select your country of origin and also France as the destination. In a few seconds, you'll be able to confirm if you can apply for this document or not.
What documents do I need to apply?
The official process to get the France ETIAS isn't complicated, but you need to collect a few documents before completing the form. These documents are:
Your valid passport and a scanned copy of the information page.
Your valid email address so you can get your document this way.
Payment options to pay for the fees, which can be credit or debit card, or even a Paypal account.
How much does this document cost?
This document is quite new, which is why we can't offer you exact information about the prices because these can't change from nationality to nationality. However, we can let you know that with iVisa.com you don't need to pay a lot of money you get your ETIAS faster and safer. The options iVisa.com offers are:
Standard Processing Option: this is the least expensive alternative of the three, which is why is often requested. It allows you to get your document on average time.
Rush Processing Option: this alternative is a bit faster than the previous one, but also more expensive.
Super Rush Processing Option: with this option, you receive your document as fast as possible, but the price is the most expensive.
How can I get my ETIAS?
As you could read before, the official process with iVisa.com isn't hard at all, especially because it has only 3 steps to follow. You won't need to spend more than 20 minutes completing this online form, all you have to do is the following:
First, answer a few questions with your basic information and choose your favorite processing time.
Second, verify the information you offered carefully and pay for your ETIAS according to the processing option you picked before.
Third, upload the documentation needed an send your form by clicking on the 'submit' button. After that, you'll just have to wait for your ETIAS and nothing else!
Do you want to start your application? Then click here.
Does this document have multiple entries?
Once you receive it, the ETIAS will be valid for a period of three years, so as you can guess, it can work as a multiple-entry permit. You can use it for upcoming travels to France or even other places in Europe as long as you visit France first.
What should I do if I travel with children?
If you're planning to visit France with your entire family, including kids, then you'll have to apply for their ETIAS too. However, we strongly suggest you contact our service customer agents to receive more useful information about this important topic.
Is it safe to use iVisa.com's service to receive my ETIAS?
Something that iVisa.com never takes for granted is security. iVisa.com's modern security system was created to properly safeguard all of the information you offer. In other words, all the information you see and also give on our website can't have unauthorized access (it can't be leaked either). You can read these reviews if you still have doubts about this or you want to feel more sure about iVisa.com's service.
Where can I find more information about the ETIAS?
Don't worry if you still have questions or concerns about this online process, that's perfectly normal, and that's why we're ready to help you with that. Firstly, you can contact our customer service center, but as a second alternative, you can also read other FAQs and useful tips on iVisa.com's webpage.
Apply for your ETIAS now to avoid any inconvenience to your dream journey to France!