The Schengen Area countries have extended the privilege of visa-free entry facilities to its neighbors in the European Union and to fellow member states. There are also 62 other countries that enjoy this benefit, and they are not associated with the EU or the Schengen Area.
However, there are conditions that must be met if a traveler from one of these 62 countries is to enter a Schengen country without a visa. They will only be allowed to do so if they cite tourism or business as the reason why they are entering the host country. And they must not exceed 90 days inside the borders of Schengen states-within a period of 180 days.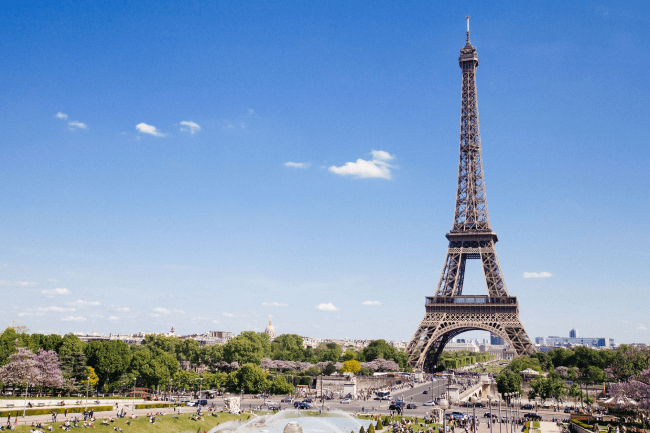 There may be no need for them to present a visa to enter the host country but they will probably be required to apply for a Health Declaration Form. We advise travelers to make sure that they have everything ready, including travel documents before they head out on their trip to avoid wasting time and other resources.
Managing arrivals from 62 countries with visa-free entry for its citizens can be taxing to the Schengen Area. Its member states have had some difficulty keeping up with the number of people going in and out of their borders, causing an increase in illegal migrants and potentially more threats to security. As a result, the member countries have been looking for a method or system that can deal with visitors from the 62 countries daily on a long-term basis.
Incidents of terrorism and illegal migration have been steadily increasing over the past twenty years. It may be related to relatively inefficient border management or the cause may be something else entirely but the Schengen countries are taking notice and they are building a system that can combat these issues by making evaluations of travelers much more quickly and more accurately.
The result of this desire to make the Schengen Area a safe, but still fun, the destination is the France ETIAS system. The expectations are quite lofty, considering the number of travelers that it must evaluate and the amount of information that it needs to do the job is staggering. Read on and we will talk about information about the ETIAS.
FREQUENTLY ASKED QUESTIONS
What is the ETIAS actually?
Simply put, the ETIAS is a system designed to look at the information available about an applicant, make an evaluation, and make a decision whether the applicant should be granted authorization to enter the Schengen Area or not. Visa-free entry presents a certain level of risk to the security of a country and it is ETIAS' job to handle the risk coming from the citizens of 62 visa-free nations that is neither associated with the EU nor part of the Schengen Area.
Once active, it will be able to retrieve information about a particular applicant from several databases. It will collect all the data, cross-check the application against the available information and decide if the application will be approved or not. This is quite similar to how the US ESTA (United States Electronic System for Travel Authorization) works.
The system will screen all applications using the information it has gathered from databases that are connected to it. The more databases it can access, the more information it can collect about the applicant. Having more information also makes it easier to evaluate the application, verify the details keyed into the application form, and decide whether to approve the application or reject it.
ETIAS can even update its database with new information, making the subsequent applications easier and much faster for travelers who have applied for authorization before.
The Schengen's need for the ETIAS
One of the main priorities right now for Schengen countries is to protect their citizens and to make sure that travelers within their borders feel safe and enjoy their visit. The conception of France ETIAS is expected to lessen the number of illegal migrants, as well as to deal with the looming threat of terrorism in the region, by being able to access information that could help with the classification of entrants.
Jean-Claude Juncker, President of the European Commission, said that EU and Schengen member countries need to know the people who are traveling and entering the region. He added that they need to evaluate the travelers so they know who they are before they even arrive.
After a time, the proposal for the system was finally finished and ETIAS was introduced. The system was designed to be able to connect to several databases and access their information. It will also be able to evaluate the traveler based on the information that it has, and if he is shown to be a threat to the region's security, then the application will be rejected and the applicant will not be able to enter the Schengen Area.
What countries make up the 62 nations entitled to visa-free entry?
There are only 62 visa-exempt countries for the Schengen Area, and all of them are required to apply for the ETIAS. The countries that must apply using the ETIAS are as follows: Malaysia, Albania, Antigua and Barbuda, Argentina, Australia, Bahamas, Barbados, Bosnia and Herzegovina, Brazil, Brunei, Canada, Chile, Colombia, Costa Rica, Dominica, El Salvador, Georgia, Grenada, Guatemala, Honduras, Hong Kong S.A.R, Israel, Japan, Kiribati, Macao S.A.R., Marshall Islands, Mauritius, Mexico, Micronesia, Moldova, Montenegro, Nauru, New Zealand, Nicaragua, North Macedonia, Palau, Panama, Paraguay, Peru, Saint Kitts and Nevis, Saint Lucia, Saint Vincent, Samoa, Serbia, Seychelles, Singapore, Solomon Islands, South Korea, Taiwan, Timor Leste, Tonga, Trinidad and Tobago, Tuvalu, Ukraine, United Arab Emirates, United States of America, Uruguay, Vanuatu, and Venezuela.
What details are needed for the application?
ETIAS was created to allow easier applications, and with the aim of reducing application and waiting times. It does this by needing much less information and requiring fewer documents than visa applications. The information that you may need to input would include the name of the applicant, contact information, citizenship, date of birth, and other basic details.
The system was also designed to tighten security so the applicant would be asked if he has a criminal background or has medical conditions. He would also need to disclose if he has been deported before or has been to a war country.
How much will it cost?
The authorization is tentatively priced at €7 per application. It will also be released free of charge for travelers who are under 18 years of age.
Will I need ETIAS if I already have a Schengen visa?
Having a Schengen visa means that you are not from one of the 62 countries. That means that you are not eligible for ETIAS since only citizens of the 62 countries can apply for it.
Is it safe to use iVisa.com?
The platform and the website are very secure since they are protected by the best online security software available. This means that no one will be able to access the information except those who are authorized to do so.
I need more information. Where do I find it?
Information about ETIAS can be found on the iVisa.com website so make sure to head there now. You can also email us at [email protected] for assistance.