Were you dreaming about going to France and have a baguette with some French cheese? or imagining how it would be to explore the Notre-Dame Cathedral? All these experiences are just a flight away to France. If you are already convinced, then you should be sure to know the process to get to this country.
Citizens of Palau must know that France and other countries in the European continent are implementing a new immigration requirement refer as ETIAS. This will be valid for all countries that are visa-free to the Schengen area. Palau is among this group of countries.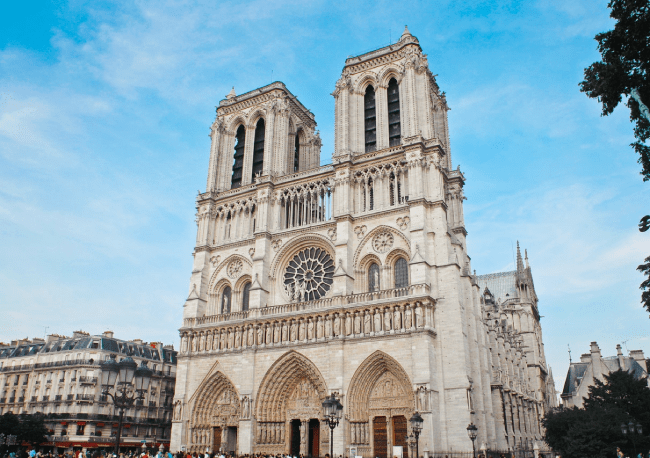 However, you don't need to worry about anything, because iVisa.com has already set up ETIAS in its platform, so just start now here. You will find this service to be fast, easy, and reliable for your needs.
Our next FAQs explore the details about ETIAS, continue reading.
Frequently Asked Questions (FAQs)
What is ETIAS?
ETIAS means European Travel Information and Authorization System and this is a new process established by the European Union. The main goal is to gather international visitors' information with an electronic system. This will allow better control of borders and reduce safety threats like crime, terrorism, etc.
Is ETIAS a visa?
No. ETIAS is not a visa and they are not requested for countries that need visas to the Schengen area. On the contrary, the 62 states that today are exempt from a visa to the Schengen space are the ones that need an ETIAS. We must assure citizens of Palau will require an ETIAS.
Complete the easy form for your ETIAS over here.
Is ETIAS valid for Europe or just France?
Not entirely. ETIAS has been established to give access to the 26 member states of the Schengen agreement. Therefore, is not a process just for France but for any of those countries. Keep in mind that not all countries in Europe are part of the Schengen deal, so check very carefully the countries you intend to visit.
Go to our visa checker to see if all the countries in your itinerary need an ETIAS or another travel process.
How long is France ETIAS valid?
Your ETIAS will be valid for 3 consecutive years. If you are already traveling then remember you get up to 90 days within the Schengen countries. On the other hand, your ETIAS will state the first country you put in your application, make sure you follow through with that. If you try to enter first another country different from the one in your application, this might cause you trouble.
If this is unclear, please contact our support agents for further clarification.
What documents do I need for ETIAS?
It's not only about the documents but also about the information you provide. Think about your answers and give truthful information about personal details. You could also be asked about criminal background, previous trips, and anything relevant for the immigration authorities. iVisa.com will request you the following too:
Your passport, have a clear scan.
An email address , we will use it to send your final documentation.
Payment options, pay with a credit/debit card or with a Paypal account.
How is the process to get the France ETIAS?
We make it simple with a 3-step process:
Firstly, fill out the form with your personal information.
Secondly, double-check your answers get payment with a credit/debit card or Paypal. iVisa.com charges a minimum fee for this service.
Thirdly, attach the scan of your passport and apply it.
Get your ETIAS very soon with iVisa.com. We also offer you a full customer service team in case you have any questions along the way.
What will I get in my email?
As this is an electronic form, any final answers will be sent to the email address you provided during the application. iVisa.com will send you a confirmation email with the document regarding your ETIAS. Keep it with you at all times while at the airport, just in case you need to show it to immigration officers. The last decision for your entry depends on border control, so keep all your necessary documentation with you.
Which are your processing times?
Standard method, regular service at a fair price.
Rush method, the faster alternative for you.
Super rush method, the most rapid way to get your ETIAS.
How safe is iVisa.com for the ETIAS?
You can trust iVisa.com to get your ETIAS done. We have very trustworthy systems and we follow all legal guidelines to keep your information very safe in our platforms. Read our customers' reviews for further knowledge about our quality work.
How can I get more info?
Contact our customer service agents who will be very happy to resolve your inquiries. You can also get to our main page and continue exploring other travel services we offer too.