COVID-19 has changed the way that we travel, but thanks to the France Digital COVID Certificate, travel is becoming easier for French citizens and residents. The France Digital COVID Certificate is a travel document that indicates that you do not have the virus.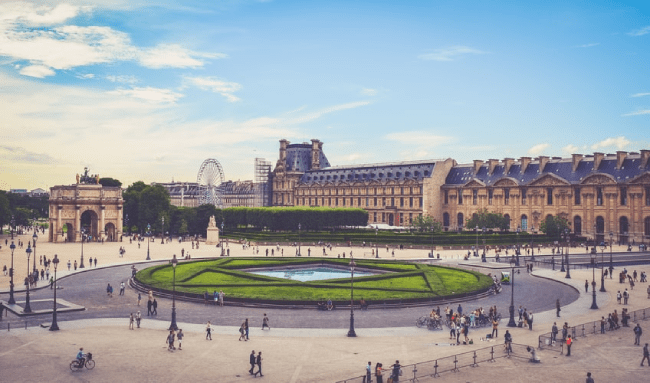 To visit France during the pandemic, you will need to equip yourself with a few important details so that you know what you're getting into and how to go about the process. This is where iVisa.com can be of great help to you. One of the most important documents that you will require to enter France is the France digital COVID Certificate. You will also need your visa to enter the country and some other documents, all of which you can get hold of by visiting iVisa.com.
Frequently Asked Questions
With this section, we will try to resolve some of the frequently asked questions to give you a better idea of the France digital COVID Certificate as well as the process. You can know more about this by taking a look at iVisa.com which provides all details regarding this.
What is the France digital COVID Certificate?
The France digital COVID Certificate acts like a health declaration that testifies that you do not have the virus. It is a recent addition by the French government that has been designed to keep a tab on those entering the country during this time to ensure the safety of everyone and take necessary precautions against the coronavirus. You can apply for your France digital COVID Certificate by click here.
Which risk category is my country?
Green list countries: Countries in the European Union, Andorra, Iceland, Liechtenstein, Monaco, Norway, San Marino, Switzerland, Vatican, South Africa, Albania, Angola, Antigua and Barbuda, Saudi Arabia, Argentina, Aruba, Azerbaijan, Bahamas, Bahrain, Bangladesh, Barbados, Belize, Benin, Bolivia, Bonaire, St. Eustatius and Saba, Bosnia and Herzegovina, Botswana, Bhutan, Burkina Faso, Burma (Myanmar), Burundi, Brazil, Cambodia, Cameroon, Canada , Cape Verde, Chile, Colombia, Comoros, Congo, Ivory Coast, South Korea, Costa Rica, Cuba, Curaçao, Djibouti, Egypt, United Arab Emirates, Ecuador, Eswatini, United States, Ethiopia, Fiji, Gabon, Gambia, Ghana, Guinea, Equatorial Guinea, Guinea Bissau, Grenada, Greenland, Guatemala, Honduras, Hong Kong, Faroe Islands, Mauritius, Solomon Islands, Turks and Caicos Islands, British Virgin Islands, US Virgin Islands, India, Indonesia, Iraq, Jamaica, Japan, Jordan, Kazakhstan, Kenya , Kiribati, Kosovo, Kuwait, Laos, Lesotho, Lebanon, Liberia, North Macedonia, Madagascar, Malaysia, Malawi, Maldives, Morocco, Mauritania, Mexico, Moldova, Mongolia, Montenegro, Montserrat, Mozambique, Namibia, Nepal, Nicaragua, Niger, Nigeria, New Zealand, Oman, Uganda, Pakistan, Panama, Papua New Guinea, Paraguay, Peru, Philippines, Puerto Rico, Qatar, Democratic Republic of Congo, Dominican Republic, United Kingdom, Rwanda, Saint Kitts and Nevis, Saint Lucia, Saint Vincent and the Grenadines, El Salvador, Samoa, Sao Tome and Principe, Senegal, Serbia, Seychelles, Sudan, South Sudan, Sri Lanka, Taiwan, Tanzania, Chad, East Timor, Togo, Tunisia, Turkey, Trinidad and Tobago, Ukraine, Uruguay, Vanuatu, Venezuela, Vietnam, Zambia and Zimbabwe.
Orange list countries: The rest of the world.
What are the minimum vaccination requirements for vaccinated passengers?
If you are fully vaccinated, you must bring proof of vaccination. Full vaccination is accepted:
One week after the second shot for two-shot vaccines (Pfizer, Moderna, AstraZeneca);

28 days after the shot for one-shot vaccines (Johnson & Johnson);

One week after the shot for vaccines administered to people who have already had COVID-19 (only one dose is necessary);

One week after a booster ARNm dose (Moderna or Pfizer) after two shots of a vaccine on the WHO's health emergencies list (Sinovac/Coronavac or Sinopharm/BBIB-PVeroCells).

Note: Travelers aged eighteen or over must have received a dose of complementary messenger RNA vaccine no later than 9 months following the injection of the last required dose to be considered as fully vaccinated.
What else should unvaccinated travelers know?
Unvaccinated travelers from green list countries must have a negative PCR taken less than 72 hours or antigen test taken less than 48 hours before the flight (12 years or older) or a certificate of recovery older than eleven days and less than six months.

Unvaccinated travelers from orange list countries can travel for essential reasons only, they need a negative PCR test taken less than 72 hours or an antigen test taken less than 48 hours before the flight.
Do I need to take a COVID-19 PCR test before traveling to France?
COVID test prior to arrival: Requirements depend on your vaccination status and country of departure.

Unvaccinated arrivals from green and orange list countries: PCR 72 hours or antigen within 48 hours or a certificate of recovery older than eleven days and less than six months.

COVID test on arrival: Unvaccinated travelers from orange countries may be subject to a random COVID-19 test upon arrival. If the result is positive, they will have to quarantine.
COVID test exemptions: Children under 12 and fully vaccinated travelers.
Do I have to self-isolate once I arrive in France?
Quarantine for fully vaccinated travelers and arrivals from green countries: There are no quarantine requirements.
Quarantine for unvaccinated arrivals from orange countries: If the result of the test on arrival is positive, the traveler must follow a quarantine.
What is the application process?
You can easily acquire your France digital COVID Certificate through iVisa.com by following some easy steps:
To begin this process, you must first fill out the application form by visiting iVisa.com.
After which you can choose a processing time and price of your suiting.
Then you will need to scan the essential documents and submit your form.
Lastly, you will need to make payment for your documents via either PayPal, a credit card, or a debit card.
What other essential documents are required?
A valid passport, an active email address, clear digital photographs of you are some of the documents that you will require. You can find out a detailed list of more documents on the official website of iVisa.com.
What is the processing time and price?
iVisa.com gives you three options to choose from while you are applying for your France digital COVID Certificate. They are:
Standard Processing is an inexpensive option that will deliver the documents to you on time for your trip.
Rush Processing will get you your documents faster than the average time for a little extra sum.
Super Rush Processing is the most time-efficient but is a bit pricey.
Apply for your France digital COVID Certificate today!
Is iVisa.com safe to get our documents from?
iVisa.com is safe so you need not worry about your documents. They are in the right hands and we will take good care of them. If you're still a bit unsure, you can also look up theour client reviews on our website.
I still have questions, what do I do?
For further assistance regarding this matter or any other queries, you can contact our customer support, who will guide you whenever you need any help. You can also visit iVisa.com and find out more about this.
iVisa Recommends
France is a breathtaking city of poise and perfection. There are some of the most stunning cities in the world. If you're visiting France, there's no way you can miss out on the iconic Eiffel Tower in Paris. The capital city of Paris in itself is considered to be one of the most romantic places to be. There are several notable places that you can visit here, these would include Notre Dame Cathedral, Champs-Elysees and the UNESCO ordained Château de Versailles.
The beautiful country of France is located in the western part of Europe and is bordered by Belgium, Germany, Luxembourg, Switzerland, Italy, Spain, Monaco, and Andorra. France is a dream destination for most people, with an air of joie de vivre, the country is sure to make you fall in love with its charms. The beauty of the country is captivating and is sure to consume you into its culture, fashion, art, cuisine, architecture, and more. While France often exudes a natural elegance and poise, it is always unconventional and unique in many ways. It is the forerunner of the French Revolution that instilled several other countries with great ideas like those of liberty and equality. France is one of the most popular travel destinations and it's one you can to look forward to.
The beautiful city of Provence, the French Riviera, Mont Saint-Michel in Normandy are all stunning places that offer a mesmerizing tourist experience. France is also famous for its refined delicacies, pastries, and rich wine. Everything about France is simply stunning and you are sure to have a great time here.
We wish you a happy trip!