Citizens of Malaysia should be aware that France alongside other countries in the European Union will be launching a new immigration system call ETIAS. Your visit to the French Riviera or tasting some French wine will be only possible if you follow through the guidelines, we describe next.
ETIAS will apply to all visitors from countries, like Malaysia, that nowadays don't need a visa to enter the Schengen area. Due to safety purposes, the EU Council decided to establish a new online form to better control international travelers in Europe. Citizens of Malaysia will be requested to get an ETIAS previous to their journey to France.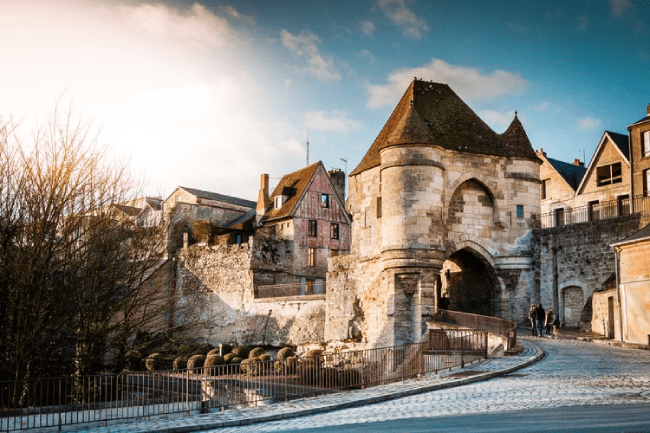 You should be certain iVisa.com is the right option when choosing how to get your ETIAS. We are working very hard to bring you a fast, simple, and trustworthy platform to get your application done. Apply now with us!
If you have some doubts, check this information about France ETIAS.
Frequently Asked Questions (FAQs)
What is an ETIAS?
ETIAS is the European Travel Information and Authorization System, that has established a new procedure for international travelers whose countries were exempt from visas to the Schengen area. Citizens of Malaysia should know their country is among the 62-states list, therefore, an ETIAS is required when traveling to France.
Is ETIAS similar to a visa?
No. Although both let you inside a country or a whole region, in this case, the Schengen space, the need for either document will depend on your country of nationality. We must assure Malaysia needs an ETIAS for France but not a visa. Another difference is the process, while visas request face-to-face interviews, the ETIAS can be done through an online form. This is an electronic procedure you can start now, go here.
Is France ETIAS valid just for France?
No, you can visit all 26 states from the Schengen area with your ETIAS. However, you should be very careful with your application when answering about the first country you will be visiting. For example, if you will be visiting France, Germany, and Spain on that order, then state on your application France will be first. When you arrive in Europe you must visit France first, this is very important. After you finish your visit to France, you will be able to visit any other country in the Schengen area for up to 90 days.
Make your application a reality with iVisa.com!
How long is ETIAS valid?
Once you have an approved ETIAS, this will be valid for 3 consecutive years.
What information do you need for an ETIAS?
The online form will request specific information about your personal life and travel details. Besides, you will be requested about employment, previous trips, or even criminal background. Always make sure your answers are truthful as these will be compared with bases around the world. For iVisa.com, the following information is essential:
A scan of your passport, showing your details and photo.
A valid Email , an email address where we can communicate.
Payment alternatives, our service comes with a fair price that can be paid with a credit/debit card or a Paypal account.
What procedure is in place to get the France ETIAS?
Getting your ETIAS is made easy with iVisa.com, check on the next step to get it now.
First, answer the questions in the form.
Second, review your information and continue with payment with a credit/debit card or Paypal.
Third, upload the scan of your passport and apply.
Easy steps, easy process. You can have your ETIAS very soon if you apply with us and if you have any questions, reach out to our customer service team, they are here to help you.
What answer will I get in my email?
Please, don't forget to apply with a valid email. We will be sending your final document to your email, so it is very important you often check it. When entering France, have your document in hand as it could be requested at any moment.
Which are your processing times for ETIAS?
iVisa.com offers your three options to get your ETIAS according to your time needs.
Standard alternative, wait a moderate time for your ETIAS.
Rush alternative, fast option when you are in a rush.
Super rush alternative, almost no waiting time for a higher fee.
How safe is iVisa.com?
Always safe. Our top systems work with the safest platforms that assure your information will be kept securely. We don't work directly with the French government but we are an external agent that can process your application following all safety guidelines. Check our customers' reviews and convince yourself that our service is the best.
Where can I get further information?
We have a full team of customer agents waiting on your message to solve any questions. Availability is always 24/7 so don't worry about the time.