Traveling from Mexico to France is a long way, so it is very important to be aware of the new dispositions to enter France and any other country inside the Schengen agreement.
Feel free to enjoy some croissants in Montpellier or visit Disneyland Paris, all of these will be possible if you comply with the process to get an ETIAS. This new electronic system proposed by the European Union will allow better management of European borders and is requested for countries that don't need a visa for France or the Schengen area. Citizens of Mexico don't need a visa for France so they are eligible for an ETIAS.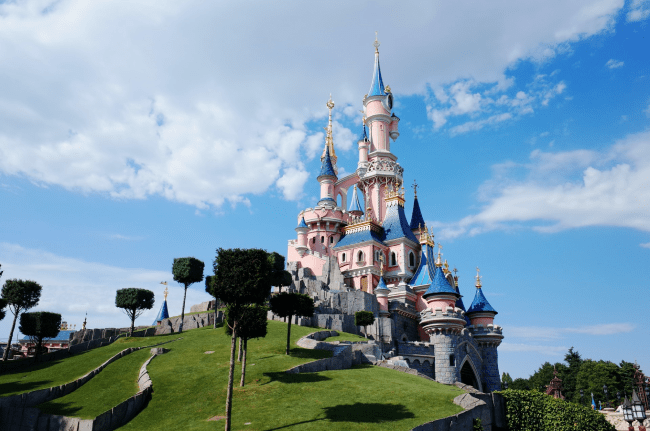 As we continue working with travel processes, we are happy to invite you to get your ETIAS on our platform. iVisa.com gives you a simple, fast, and trustable service. Keep on reading about France ETIAS for citizens of Mexico.
Frequently Asked Questions (FAQs)
What does ETIAS mean?
ETIAS means European Travel Information and Authorization System. In other words, this is an online system where you will be requested information to allow your entry to any country in the Schengen area. Only 62 countries around the world don't need to request visas to enter Europe, now these countries will have to request an ETIAS. Mexico is among these countries.
If you are eligible, you should be starting you application now!
Is ETIAS a visa?
No. ETIAS is an authorization document that will allow your entry into Europe if you are from a country that doesn't need a visa for this region. Also, the process between an ETIAS and a visa is much different. On one hand, a visa would require visits to consulates and tons of physical documents. But this is not the case for an ETIAS that only requires an online application from the comfort of your home.
Can I use France ETIAS to visit all of Europe?
You need to be careful about what countries you consider when you ask for all of Europe. ETIAS is valid for the 26 states part of the Schengen agreement, not all countries in the European continent are part of this deal.
On the other hand, if you state France in your application, as the first country you will be visiting, then you must follow through with this statement. If you try to enter another country first, border officers will deny your entry. After this first country, you can travel around to Schengen countries for up to 90 days in a 180-day period.
Don't forget that your ETIAS will be valid for three consecutive years since its approval.
Your application is waiting for you, get it now!
What documents do you require for an ETIAS?
More than the documents is the information you provide during the application. Make sure you answer with honesty and give exact details of everything you are requested. This will go from personal details up to a background check. All your information will be cross-checked with international databases, so don't risk your approval with ambiguous information. Also, get the following:
Your passport's scan, with a visible view of your photo.
An email , we will send the document to your email address.
Payment methods, select between credit/debit card or a Paypal account, iVisa.com will request a fee for its service.
What steps should I follow to get an ETIAS?
We give you a 3-step process, so your application is done easily:
Firstly, complete all the information required in the form.
Secondly, check your answers and confirm your information is accurate. Pay with credit/debit card or Paypal.
Thirdly, attach the scan of your passport and finish the application.
What exactly will I get in my email?
After we review your application and send the information to the ETIAS system, we will send you the final approved documentation to your email. Keep this information in a personal electronic device so you are sure to show it to airport officials when entering France.
What processing times should I expect?
Choose between these three options according to your budget and time:
Standard option, regular alternative with a small fee.
Rush option, we will rush your application for a suitable price.
Super rush option, not as cheap but still fast enough.
How secure is iVisa.com with the France ETIAS?
Although we don't work directly with the French government, we make sure our processes are effective and fast. We invite you to try your ETIAS with us and have an easier procedure. Consult our customers' opinions so you are aware we work with safe platforms and your information will be managed correctly.
Where can I get other questions solved?
Customer agents from iVisa.com are always available for any questions that might arise during your application. You can start by going here and then can contact our customer service while completing your information. The time is right to start your ETIAS today!