As we move forward to an era of increased control in countries' borders. The European Union, which France is part of, is implementing a new system refer as ETIAS. Nationals from non-EU countries that were fortunate enough to not need a visa to get to Europe, specifically the Schengen area, will be subject to a new procedure before traveling to this region of the world. Israel is among these countries, which means citizens of Israel will need to apply for an ETIAS in case they want to visit France shortly.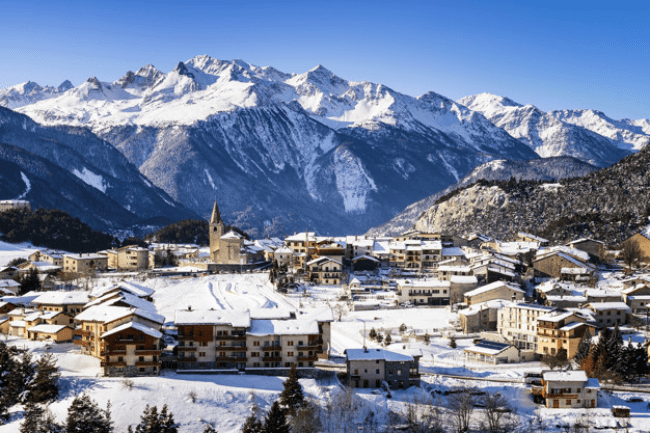 France ETIAS will become a mandatory process for citizens of Israel to Europe. The good news is that iVisa.com is already on top of this procedure and you can do it here. iVisa.com offers you the best quality system and gets a fast, simple, and trustworthy application.
If you want to find more information about France ETIAS, continue reading our FAQs.
Frequently Asked Questions (FAQs)
What is ETIAS?
ETIAS means European Travel Information and Authorization System. This is an electronic system to keep track of international visitors for security purposes. You will need an ETIAS authorization to enter France according to the requirements explained on this page.
ETIAS is not a visa, it's an authorization document and the procedure is much faster and simple than getting traditional visas. You will not be requested to get appointments at embassies or consulates, everything will be done online. As easy as it sounds, apply now.
Who needs to have an ETIAS?
Anybody from a country that does not need a visa to get into the Schengen area. There are 62 visa-free countries for the Schengen space and Israel is on this list so, therefore, citizens of Israel will need an ETIAS if they intend to visit France.
How long is the ETIAS valid?
The authorization could be valid for 3 years or the time of validity for the travel document described in the application.
My ETIAS is valid for any EU country?
First of all, ETIAS is only valid for any country in the Schengen space, not necessarily all countries in Europe are part of Schengen. Only 26 states are part of this agreement and if you want to check the eligibility of your country with the Schengen area, go here.
During your application, you need to fill out the first country you intend to visit, for example in this case France. Then you should enter first France, as it is the first country you put in the form. After you get clearance from your France's entry, you can visit any other country in the Schengen area for up to 90 days. Always check the country you are putting first for your visit so you don't have any issues when entering Europe.
Now you can start your application.
What information is essential for this process?
When you decide to apply for an ETIAS, you will be asked personal information like names, addresses, passport, among others. As well, you will need to answer certain questions about travel information, employment, etc. All your information will go through the system and will be cross-checked with other international bases to confirm your entry to France. Also, make sure you have the following:
A passport, a scan of this document is essential.
Email, a valid email address to get the outcome of your application.
Payment options, as you need to pay for a small fee with iVisa.com we give you the option to do it through Paypal and credit/debit card.
How is the process for a France ETIAS?
Follow the next 3 steps and your ETIAS will be ready soon enough:
Answer all the questions in the form, from your details to the latest trips.
Check any missing information and complete it before finalizing it. Choose a payment option, you can pay by credit/debit card or with Paypal.
Attach any documents requested like passport and conclude your electronic questionnaire.
If there are any questions that you are unsure about how to answer, you can always contact our customer agents for some advice, before submitting your application.
What processing times do you manage for ETIAS?
As most of our services, we offer you three options for the time needed to process your application:
Standard, get your application in an average time to the lowest price.
Rush, your trip is around the corner and you need your ETIAS soon.
Super rush, get your ETIAS in minimum time.
How safe is iVisa.com with my ETIAS?
Safe all the way. iVisa.com is recognized for its accurate processes and for working with top-notch platforms for better comfort of our customers. We are not the only ones stating this, our clients' reviews are the best proof of our high-quality performance. Keep on exploring our page or just begin your [application now]!
Where can I acquire more information?
Please, contact our support team at any time, they are available 24/7. Our agents are ready to answer any questions that could arise during the application or if you have any specific inquiries they will point you in the right direction.