If you were thinking about visiting France to either walk around the famous museums or just enjoy a view of the Palace of Versailles. Then you will need to read carefully about the new requirements for citizens of Mauritius.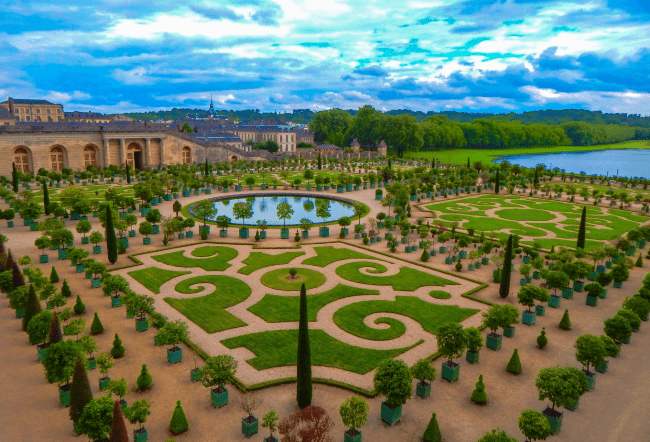 The European Union, which France is part of, has established a new electronic system call ETIAS that would be requested to all countries that currently don't need a visa to enter Europe, specifically the Schengen area. Mauritius is part of this list of countries, so take into consideration applying for an ETIAS before your trip to France.
iVisa.com can assure you a simple, trustworthy and fast process so you don't have to worry about this. Apply with us here.
As well, if you want to know further about this new process, then keep on reading our FAQs.
Frequently Asked Questions (FAQs)
What does ETIAS stand for?
ETIAS stands for European Travel Information and Authorization System. This has been created to manage the entry of visitors from non-EU countries that don't need a visa.
As we see an increase in border control due to higher rates of crime and illegal immigration, the European Union came up with ETIAS for a better way to handle its borders.
iVisa.com can help you to go through your ETIAS here.
I'm a Mauritius citizen, should I get an ETIAS?
As a citizen of Mauritius, you must get an ETIAS if you intend to visit France or any other country part of the Schengen agreement.
ETIAS is not a visa and you won't have to go through a usual visa process, this new process is very simple and iVisa.com makes it faster with its platform, don't wait any longer and apply now!
How long is my France ETIAS valid?
If you have an approved ETIAS, this will be valid for 3 years or the validity of your travel document linked to the ETIAS, whichever comes first. When you are traveling around the Schengen countries, remember that you get a maximum of 90 days to stay there in a 180-day period in total.
Can I travel to other EU countries with the France ETIAS?
Yes! ETIAS is not a document exclusive from France. Remember that France is part of the Schengen space and they comply with all the immigration guidelines established by the European Union. Then ETIAS is valid for the 26 states of the Schengen agreement.
Get your application ready today!
Which information should I provide to get an ETIAS?
The application requires simple information like personal details, trip information, among others. As well, it is very likely it will request data about your past trips to certain countries, a background check, and the next documents too:
A passport's scan
Email, your email address has to be valid.
Payment alternatives, you will need to pay a small price for iVisa.com, which can be done with Paypal or with credit/debit card.
Keep in mind that you need to be honest with your answers as these will double-check with other bases around the world. If you ready, then start your application now.
What is the process for the France ETIAS?
The European Union has confirmed ETIAS as a simple procedure and iVisa.com is working tirelessly to make it even easier with the following steps:
Answer the online form with truthful information.
Check that you are not leaving missing spots and get payment ready with your credit/debit card or with Paypal.
Attach your passport and submit your information.
Contact our customer agents in case you have more specific questions than the ones explained on this page. Apply now and relax before your trip!
What information will I get in my email?
As stated before, this is an online process so you will get your final answer online too. This is why we request an email address as your final documentation will arrive at that email. Make sure you have this email when entering France as it can be requested by airport officers. In the end, your entry depends on the border control authorities so make sure you have all the correct information with you.
Which processing times do you handle for ETIAS?
iVisa.com manages three alternatives to get your process done according to your needs:
Standard, cheap price in a regular timing.
Rush, rapid service for your requirement.
Super rush, no time to wait for a special price.
Is iVisa.com trustworthy?
Of course! We are not new to this business and we handle lots of applications every day. Our system is very secure and our specialized team manages all requirements most ethically. Confirm our excellent service with our customers reading through their reviews. We are not linked to the French government but we are a valid external agency to take care of these types of applications.
Who should I contact to get more information?
Please, reach out to our support team, they are aware you might have some specific questions and they are here to help you further.
If you feel convinced to begin now, apply here!