If you are an Angolan citizen, you must get the France Schengen Visa before visiting France. iVisa.com has all the tools to help you with the online procedure. Our service is fast, simple, and reliable.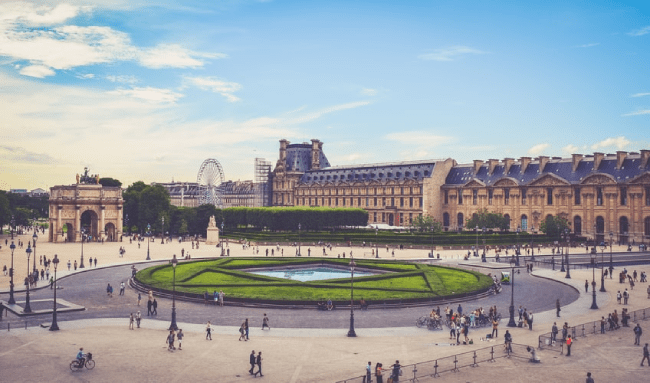 We know that the pandemic has probably disrupted all your trip plans. Still, France is the perfect destination for your next holiday. Continue learning all about the France (Schengen) Visa for citizens of Angola.
How can I get the France Schengen Visa with iVisa.com?
Dive into the application page .
Complete the online application.
Our team will review your information.
Receive your Schengen Visa electronically.
Show the documentation upon arrival.
Apply in advance
We are ready to receive your application. You can even send it months in advance. We will diligently store your details and process them in a timely way when your trip gets closer. You will obtain the France (Schengen) Visa for citizens of Angola at the right time.
Frequently Asked Questions
I'm a citizen of Angola. Do I need the France Schengen Visa?
Yes! You need to have the France Schengen Visa as a citizen of Angola. We can help you with the online procedure.
The Schengen Visa allows you entry to the 26 countries in the Schengen zone. It's your opportunity to visit most of Europe. Also, you can stay up to 90 days within a 180-day period in France or any other Schengen country.
What information is required?
You need to provide personal details to complete the online form. Also, you need these:
A valid passport with a validity of 3 months after you leave France.
A valid email address.
A payment method, select between a Paypal account or a credit/debit card.
We would need these requirements, as well:
A cover letter describing the motive of your trip.
2 passport photos.
A return ticket reservation.
Travel medical insurance with a minimum coverage of 30,000 euros.
Hotel booking.
Proof of income, you could show bank statements.
Marriage certificate (if any).
We have all the details about the France (Schengen) Visa for citizens of Angola.
What are the processing times?
Standard processing option, we will process your travel requirement in a regular time.
Rush processing option, for a higher price, expect us to work faster.
Super Rush processing option, the quickest alternative.
The France (Schengen) Visa for citizens of Angola is a click away!
What is the process?
Complete the application form with personal details. Pick a processing time (Standard, Rush, or Super Rush) of your preference.
Check your details and select a payment method between a Paypal account or a credit/debit card.
Attach any supporting documents.
We will send you all the required documents to the email address specified in the application. Continue checking all about the France (Schengen) Visa for citizens of Angola.
Can I trust iVisa.com?
Yes! We have helped numerous travelers with their travel requirements. We know we can help you with the France (Schengen) Visa for citizens of Angola.
Check the comments section for more details about our services.
Where can I find more information?
Communicate with our customer service agents who are available 24 hours a day. They can support you with the France (Schengen) Visa for citizens of Angola.
Go to the application page now
iVisa.com Recommends
We are sure France is on top of your list. We are here to recommend the best places to visit in France. Start with Mont Saint-Michel in Normandy. The landscapes are just beautiful. The historic castles and mountains will take your breath away. The site is known as the 'Pyramid of the Seas' and was built between the 11th and 13th centuries. The church was erected in an incredible Gothic style, and it's also a famous pilgrimage site. Continue with the Chateau of the Loire Valley. The valley extends for over 280 kilometers with fascinating castles and forests. We are sure that the views are unforgettable. During the 15th and 16th centuries, the Royal family of France built retreats in this countryside. Explore the Château de Chambord or the Château de Chenonceau. We are sure you will be surprised by the opulence of French construction. Wander around the castles or take a horse and carriage ride around the small streets. Also, don't miss out on sampling tasty French cuisine. Wine and cheese are perfect for this adventure.
Continue exploring other key cities in France, like Paris or Marseille. We know you will have an incredible time there. Go for the France Schengen Visa today.