Every traveler entering France must carry the France Travel Certificate. This health document helps French authorities control COVID spread in the country. Although it seems a straightforward process, you could find a France Travel Certificate error, leading to stress you don't need before your trip.
The iVisa.com team has gathered the most common mistakes when applying for the France Travel Certificate. If you don't want to be involved with these errors, trust our platform and visit the France Travel Certificate product page. Try our simple process. We can assure you won't encounter a France Travel Certificate error.
Please note: Since August 1st, 2022, France has lifted all covid restrictions regarding vaccination certificate, testing, and quarantine.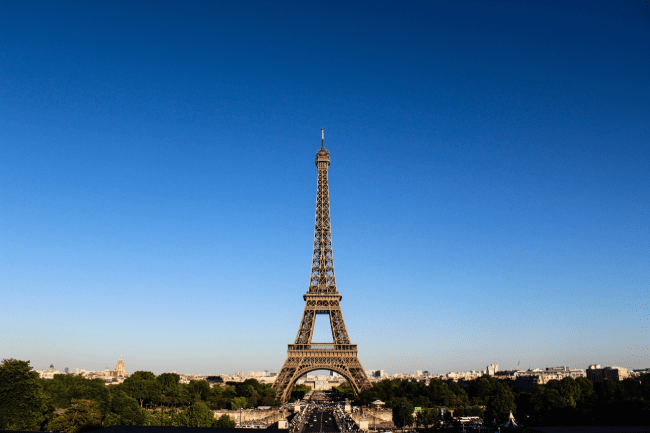 France Travel Certificate Common Errors and FAQs
Confusing the health document with a visa
The France Travel Certificate is a mandatory health declaration for all incoming visitors to France. It's not a visa or travel authorization. If your nationality demands a visa to France, you need to acquire it before your trip. Remember that France belongs to the Schengen zone, so you may need a Schengen visa. Confirm beforehand all the travel documents you need to enter France. If you encounter a France Travel Certificate error, you could have trouble entering France.
You need the details of your flight to have the health document
Once you decide to obtain the France Travel Certificate, you will complete an online form. You will need to provide details about your flight to France and your current health status. Also, you must certify you don't have any COVID symptoms.
For the flight, make sure to have the flight number with you and even your reservation ticket. If you haven't booked a ticket yet, make it as soon as possible, so you can have this health declaration and don't have a France Travel Certificate error.
There are some mistakes in your application, and you already submitted it
Once you send your application to the French immigration services, you can't return to the application page to confirm you don't have any mistakes. First, always review your answers and complete all the blank spaces. We know everybody could make mistakes without thinking about them. Still, this could cost you a France Travel Certificate error that could put at risk your entry to France.
Luckily, you can choose a stress-free process with iVisa.com. Our team of experts will review your application and confirm if anything is missing. Don't worry! Forget about having a France Travel Certificate error with our platform. Connect with our customer support team, available 24 hours a day for any doubts.
Confusing the countries categories and the COVID requirements.
The French government has established a system. Countries are classified into colors according to their risk level related to COVID. Countries could be red, green, or yellow, and each one has specific health protocols.
If you don't want to have a France Travel Certificate error, you must confirm the color of your country. iVisa.com can help you with all those details.
For instance:
Travelers from green countries must know:
Vaccinated: PCR or antigen within 48 hours.
Unvaccinated: PCR or antigen within 48 hours or a certificate of recovery older than eleven days and less than six months.
Passengers from yellow countries should take:
PCR or antigen within 48 hours.
Visitors (vaccinated or unvaccinated) from red list countries must:
PCR or antigen within 48 hours.
Travelers arriving from the UK must be fully vaccinated and have a PCR test taken a maximum of 24 hours before arrival.
How can I apply for the France Travel Certificate with iVisa.com?
Collect the following requirements:
Valid passport
A valid email address
A credit or debit card to pay
Don't expect a France Travel Certificate error to start looking for a better way to obtain your travel documentation. Trust iVisa.com today.
iVisa.com Recommends
Explore Paris, the capital, where the famous Louvre Museum is located. This art space has one of the most impressive European collections. Check the Mona Lisa by Leonardo da Vinci, the Venus de Milo sculpture from the 1st century BC, or look at the Wedding Feast at Cana by Veronese. Most of the artworks were donations from various kings who lived in the Louvre for centuries. Also, other artifacts were added to the collection from the Vatican and Venice. It will take you a few days to explore the 35,000 artworks.
Head to the Palace of Versailles, where you can see the grandeur of the French monarchy before its failure during the French Revolution. The palace shows a time when French king Louis XIV ruled the country. He transformed this lodge in 1771 into an opulent palace. The neoclassical style was the work of esteemed architect Louis Le Vau. In the 17th century, the Baroque interiors were added, including the Hall of Mirrors. This gallery displays gorgeous ornamental mirrors with glittering chandeliers and gilded details. Travel to France now!