Did you know the sparkling wine Champagne comes from France? There is a vineyard town under that name, as this is where this famous drink is from. If you were thinking of traveling around Champagne or Burgundy where some of the finest French wines are from, then pack your bags as you are coming to France.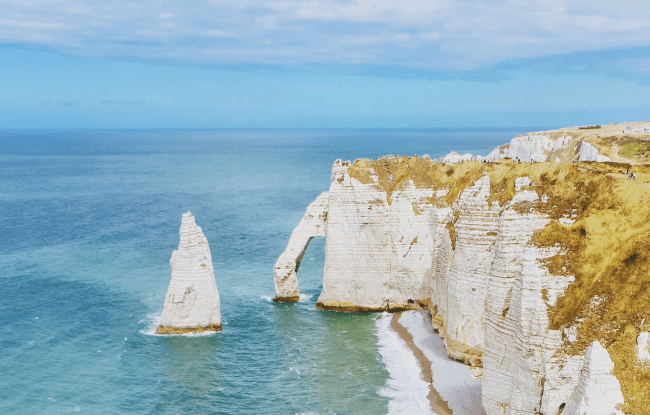 Citizens of Panama don't need a visa to travel to France, but they will need an ETIAS. This new electronic system established by the European Union Council will be valid for all countries that are exempt from visas to the Schengen space. Panama is definitely in this group.
[iVisa.com] has made the effort to get your ETIAS with a simple, fast, and reliable service. You can get it now through here. We have also put together the most important information about this process that you can read next.
Frequently Asked Questions (FAQs)
What is ETIAS?
European Travel Information and Authorization System or ETIAS is an online form requested for visitors from countries that are exempt from a visa to the Schengen area. Taking as an example of previous procedures like the one in the US, the European Union thought about this process as a solution to the recent increase in safety problems. Crime rates, terrorism, and illegal immigration will be better manage through ETIAS.
Citizens of Panama need an ETIAS?
Definitely, yes. Citizens of Panama will be required an ETIAS. Also, nationals from the 62 countries that don't need a visa to the Schengen area will be requested an ETIAS.
You can start your form by applying here. Don't wait any longer!
Is ETIAS valid only for France?
No, ETIAS is not a requirement just for France, this is a requirement dictated by the European Union. This means ETIAS is valid for the 26 countries part of the Schengen agreement. When confirming your itinerary you should check if you either need an ETIAS or any other travel document. We got a Visa Checker for this type of doubt. Or you can also go to our customer agents for support.
How long is ETIAS valid?
Once you get your ETIAS for your next trip to Europe, this will be valid for a full 3 years. Whenever you are in the Schengen space you can stay up to 90 days in a 180-day period. You will be able to travel around the 26 states part of the Schengen deal, in all of them the ETIAS is valid.
Get the application done today!
What info is necessary for the ETIAS?
Mainly your personal information that can go from names, addresses, parents' information, employment to questions about criminal offenses, trips to risky countries, among others. All your information will be cross-checked with other international bases like Interpol, so assure truthful information.
Get the following as well:
Your passport's scan, with a view of your picture.
Email, where your ETIAS will be sent.
Payment alternatives, from credit/debit card to Paypal, we will only charge a small fee for the service.
What are the steps to get the France ETIAS?
iVisa.com has made it so easy, you only need to complete 3 steps to get your ETIAS.
First fill out all the information requested.
Second reviews your answers and correct any mistakes. Do your payment with credit/debit card or with a Paypal account.
Third attach the scan of your passport and any other document requested.
Contact our support team with any inquiries about these steps or doubts about the overall process. Your application is easy to get, go for it!
What will arrive at my email?
Your ETIAS will arrive at your email. This is an electronic form, for this reason is very important your email address is valid, as this will be the only way to communicate your final documentation linked to your ETIAS.
Which waiting times do you handle?
According to your needs, you get to choose between these three options.
Standard time, regular timing with a cheap fee.
Rush time, a faster requirement at a fair price.
Super rush time, you won't have to wait any time to get your ETIAS.
How safe is iVisa.com?
Definitely safe. We worked with an incredibly talented team specialized not only on the process itself but also with great knowledge of IT platforms that will process your requirement in the most reliable way. Read about our customers' reviews so you are certain we are very safe service.
Apply for your ETIAS today!
Where do I acquire further information?
You can contact our amazing agents that are available 24/7 for any questions you might have about ETIAS or any other travel document you think is necessary for your trip to France.
Get your ETIAS now and only concentrate on enjoying your trip!