Did you know some of the top fashion shops in the world are French? Brands like Chanel, Dior, and Givenchy were born in France. Don't you feel its time to do some window shopping in the original stores of these French brands? Then go ahead and get your ticket to France now!
Citizens of Peru who are thinking to travel to France soon, should know about the new immigration system refer as ETIAS. ETIAS will be requested to countries that are currently exempt from visas to the Schengen area. Peru joined this list of countries back in 2016.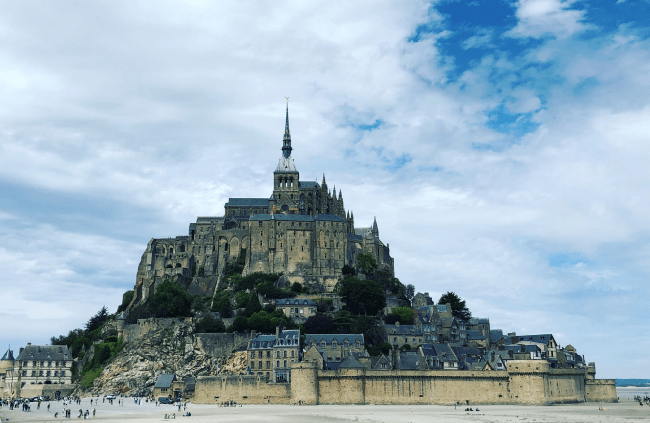 You shouldn't be worried about this because with iVisa.com you can make a 100% trustworthy, simple, and fast online form. Everything you need to know about France ETIAS can be found next.
Frequently Asked Questions (FAQs)
What does ETIAS mean?
ETIAS means European Travel Information and Authorization System. This will be the new immigration system to enter the Schengen area. ETIAS will be valid for citizens of the 62 countries that nowadays are not required a visa to enter the Schengen space. Peru is among these countries.
This [online form] was created to collect more information on international travelers and contribute to better manage some safety problems in Europe. For example crime rates, terrorism, and, illegal immigration.
Is ETIAS the same as a visa?
No. ETIAS and visas are two different procedures. For a visa, you will need to complete another type of form and get an appointment with the nearest consulate. ETIAS is done only through an electronic form so you get your authorization document with some easy steps.
On the other hand, ETIAS are requested for visa-exempt countries to the Schengen area. In this case, citizens of Peru will need an ETIAS but not a visa.
Get yours today, go here to start!
Can I only travel to France with the ETIAS?
No, you can't. Once you get your ETIAS you can travel to the 26 states part of the Schengen agreement, France included. An important requirement is about the first country of visit. During your application, you need to confirm which country you will be visiting first, therefore, you must visit that country first. If by any chance you change your first country of visit and your ETIAS states another country, this could be grounds to deny your entry. Be careful and contact our support agents if you have any questions.
How long is France ETIAS valid?
Your authorization document or ETIAS will be valid for the next 3 consecutive years after its approval. During your trips, ETIAS will be valid for 90 days in a 180-day period. You can either decide to stay in one country or visit the 26 states part of Schengen during that period.
Get your ETIAS' application done today!
Which information is important for the ETIAS?
The electronic form will request a range of information, going from personal details (names, addresses, passport's number, etc.) to more meticulous questions about your previous trips to risky countries, health conditions, or criminal records. You should be also considering the following:
The scan of your passport.
Email address, provide a valid email to get your final documentation.
Payment options, you can choose between a credit/debit card or pay with a Paypal account.
Which is the process to get a France ETIAS?
iVisa.com is committed to providing fast service, for this reason, there are only 3 steps to get your France ETIAS.
First answer all questions with truthful information.
Second select your payment method, either with credit/debit card or a Paypal account.
Third upload all documents required, like your passport's scan.
This is all you need to do to get your ETIAS! So now start your application with iVisa.com.
What answer will I get with iVisa.com?
If you have correctly completed your application. We will be sending your ETIAS to your email. Make sure this email and any documents attached are with you when entering France or any other Schengen country. This could be requested at any time by airport officers.
What waiting times do you have?
Pick one of the next three services according to your time and budget:
Standard service, our basic service for a small fee.
Rush service, a quicker option to get your ETIAS sooner.
Super rush service, the fastest alternative at the highest price.
How safe is iVisa.com with France ETIAS?
iVisa.com is a trustworthy company for all sorts of travel applications, including ETIAS. You can feel confident our team and platforms work very hard to bring you a 100% reliable service. Check on our customers' reviews that discuss the quality of our products.
Apply for your ETIAS today!
Where do I obtain more information?
Feel free to reach out to our support agents that are available 24/7. Questions about ETIAS and any other travel documents are very welcome.
Start your ETIAS now to make your trip to France a reality!